DEER TRAIL, Colo. — Editor's Note: CSP has a memorial for Trooper Moden at the Adams County substation at 8200 N. Highway 85 in Commerce City where people can leave flowers and pay their respects. CSP asks that people don't go to the side of the road where the crash happened.
A Colorado State Patrol (CSP) trooper was hit by a car and killed late Friday night while he was investigating another crash on Interstate 70 near Deer Trail.
Trooper William Moden, 37, was outside of his patrol car investigating a crash with serious injuries on I-70 between Peoria and Deer Trail in Eastern Arapahoe County around 9:40 p.m. Friday night, CSP Chief Col. Matt Packard said during a news conference early Saturday morning.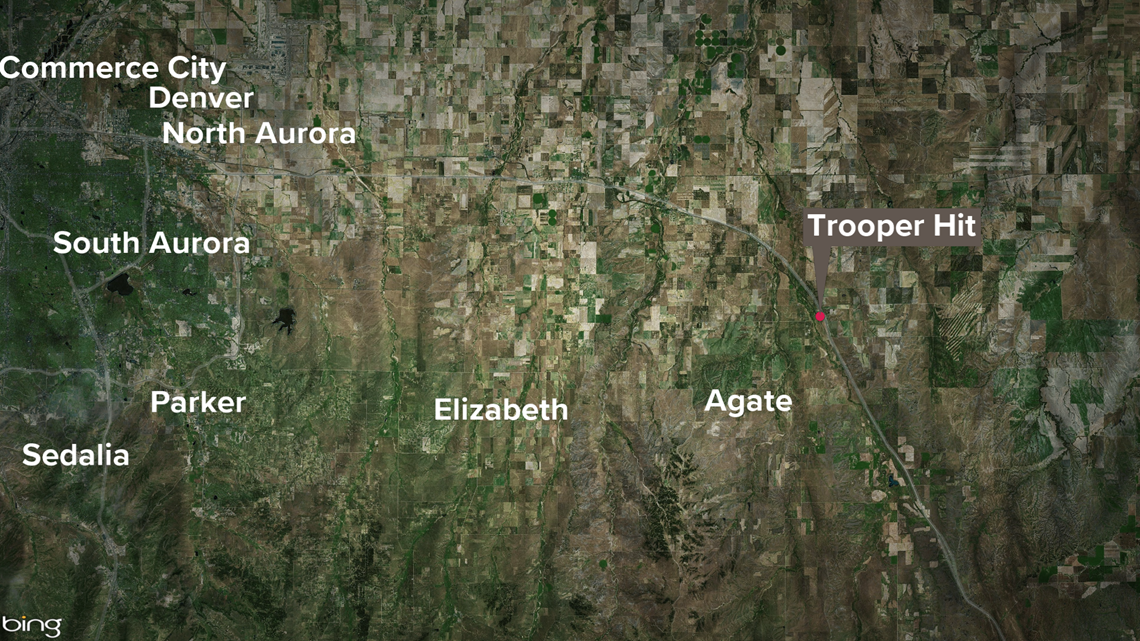 Another car drove through the scene, striking Moden.
Other troopers who were there immediately began trying to help Moden, according to CSP. He was brought to University Hospital by helicopter where he passed away.
Moden was a 12-year veteran of CSP. Packard said Moden loved being a state trooper.
"Our state lost a tremendous servant," Packard said. "I'm a better trooper because I knew Will Moden."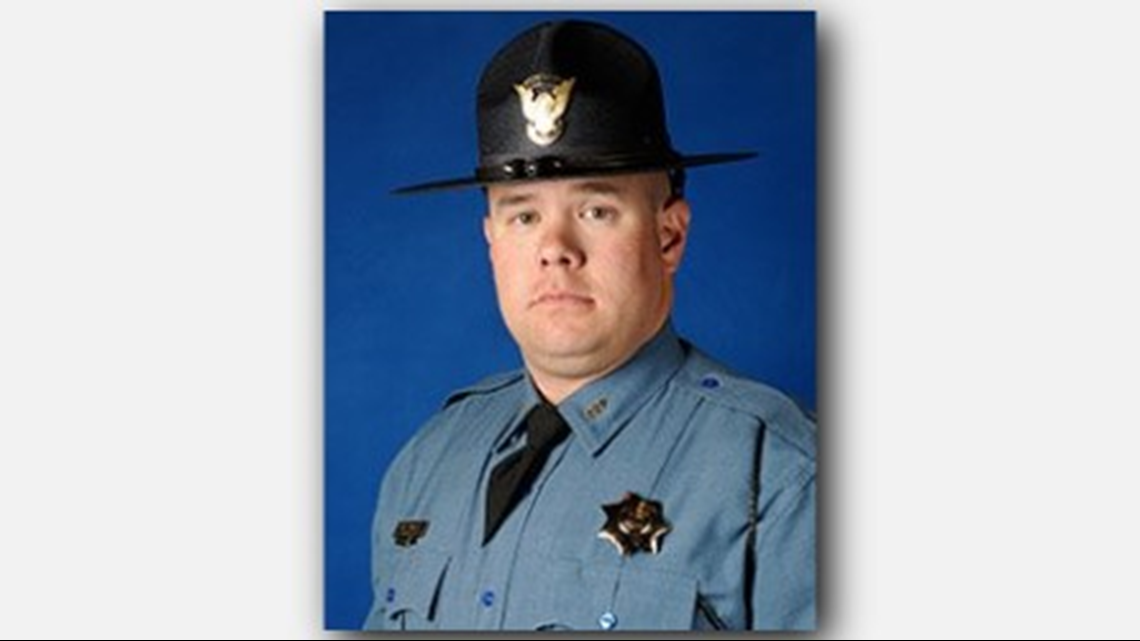 He was described as having an infectious smile and a big laugh.
"He never missed an opportunity to brighten somebody's day, to seek out somebody that needed help," Packard said.
Moden left behind a "big family" that Packard said was incredibly loved.
"A smile that is only eclipsed by the size of his heart," Packard described.
A procession to honor Moden left from University Hospital just before 3 a.m. Saturday morning.
I-70 was shut down in both directions between Peoria Road and the town of Limon due to the crash, according to the Colorado Department of Transportation.
CSP is investigating the crash with help from the Arapahoe County and Adams County Sheriff's Offices.
WATCH BELOW: What we know about fallen Colorado State Patrol Trooper William Moden
Gov. Jared Polis on Saturday ordered flags be lowered to half-staff statewide on all public buildings immediately, until sunset on the day of the memorial service, to honor Moden.
"My thoughts are with the family of [CSP] trooper William Moden, lost in the line of duty last night. He served our state in law enforcement for 12 years and loved being a state trooper. Flags across the state will be lowered in his honor," Polis said in a tweet.
Donations