President Donald Trump has declared he wants to use an executive order to end the constitutional right to American citizenship for children born in the U.S. to undocumented parents.
Trump made the comments Monday night to "Axios on HBO" and claimed America is the only country in the world that even allows birthright citizenship.
Is the U.S. the only country that has this process in place? Can President Trump change this part of the constitution himself?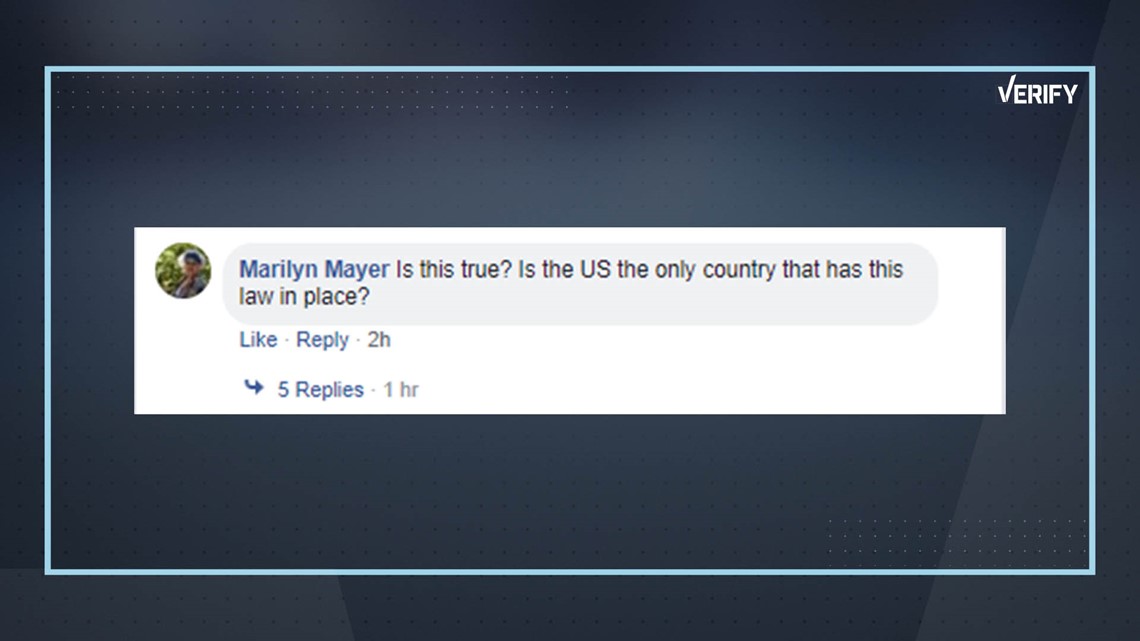 Trump's claim that the U.S. is the only country with birthright citizenship is false. Trump can't change the constitution by himself and an executive order to stop birthright citizenship would surely set off an intense legal battle.
We also double-checked Canada's Citizenship Act, which clearly states that a person is a citizen if "the person was born in Canada after Feb. 14, 1977." Canada's law makes no exceptions for immigrants.
So we can verify Trump's claim that the U.S. is the only country with birthright citizenship is false.
President Trump claims he'll sign an executive order to stop birthright citizenship. To do so would require a change to the Constitution.
The 14th Amendment was ratified 150 years ago and reads in part: "All persons born or naturalized in the United States, and subject to the jurisdiction thereof, are citizens of the United States and of the State wherein they reside."
That means any child born in the United States is considered a citizen.
Emory law professor Alexander Volokh specializes in Constitutional law, and clerked for Republican-appointed Supreme Court Justices Sandra Day O'Connor and Samuel Alito.
"The idea that Trump can end birthright citizenship by executive order is probably one of the most illegal ideas that Trump has expressed," he said.
Volokh said the president could try and sign an executive order, but that order can't change the Constitution or its amendments.
A change to the Constitution requires a two-thirds vote in the House and the Senate or two-thirds of state legislatures can call for a constitutional convention.
"The president actually has no role at all in amending the constitution," Volokh said.
So we can verify the president cannot change the Constitution with an executive order.
If the president does sign an executive order to try and stop birthright citizenship, it would set up a significant legal battle that likely would go to the Supreme Court.
Conservative critics argue the 14th Amendment should only apply to citizens and legal permanent residents - not undocumented immigrants.