DRAKETOWN, Ga. -- Saturday night, under a cloud-darkened west Georgia sky, white nationalists and neo-Nazis lit swastikas and other symbols of their hatred on fire in a field in the community of Draketown, Ga., on the Haralson-Paulding county line.
The people holding the torches and lighting the fires were members of the National Socialist Movement, considered to be one of the largest neo-Nazi groups in the United States, and the burning came on the heels of their rally in Newnan, about 40 miles south of Atlanta.
Officials with both the Haralson County Sheriff's Office and the Paulding County Sheriff's Office say that a bar located at the county line, known as the Georgia Peach Oyster Bar, has a long history of activities associated with white nationalist groups -- and has hosted similar gatherings in the past.
The Paulding County Sheriff's Office and Paulding County Fire Department both told 11Alive News on Sunday that they did not respond to the location on Saturday night, because they did not receive any complaints regarding the activity from the public.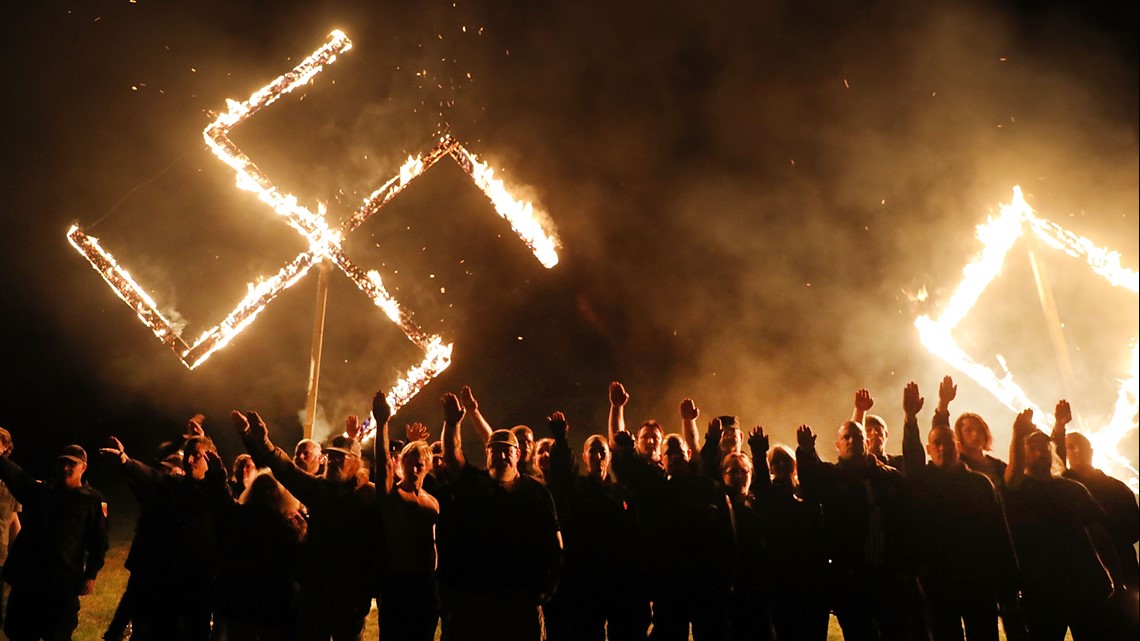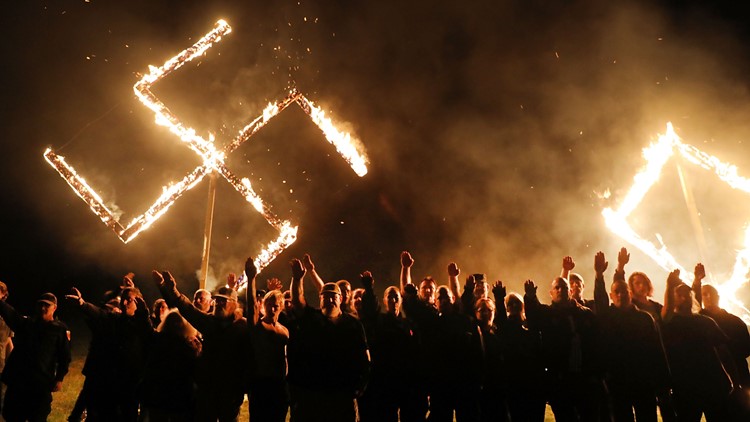 About three dozen neo-Nazis turned out to march and preach their rhetoric at a park in downtown Newnan.
The group had obtained a permit for the rally, while hundreds of counter-protesters were there to counter the group's voice. A heavy law enforcement presence was on hand to prevent any violence or clashes between the two sides.
The rally remained mostly peaceful, with the exceptions being a few brief shouting and shoving matches. About ten people were arrested -- all counter-protesters.