ATLANTA -- A young couple says LEGOLAND in Phipps Plaza is discriminating against them because they don't have kids.
K.C. Finch and his wife are in Atlanta for their 10th wedding anniversary. They had a number of things they wanted to do on their 10-year anniversary trip to Atlanta, going to LEGOLAND was number one on their list. But they were shocked when they found their policy that prevents them from going inside because they don't have kids.
Finch said he's been a LEGO enthusiast his entire life, but now he's not so sure.
"It makes me feel like, 'Wow, this thing that I've liked for my whole life has become this huge villain,'" Finch said.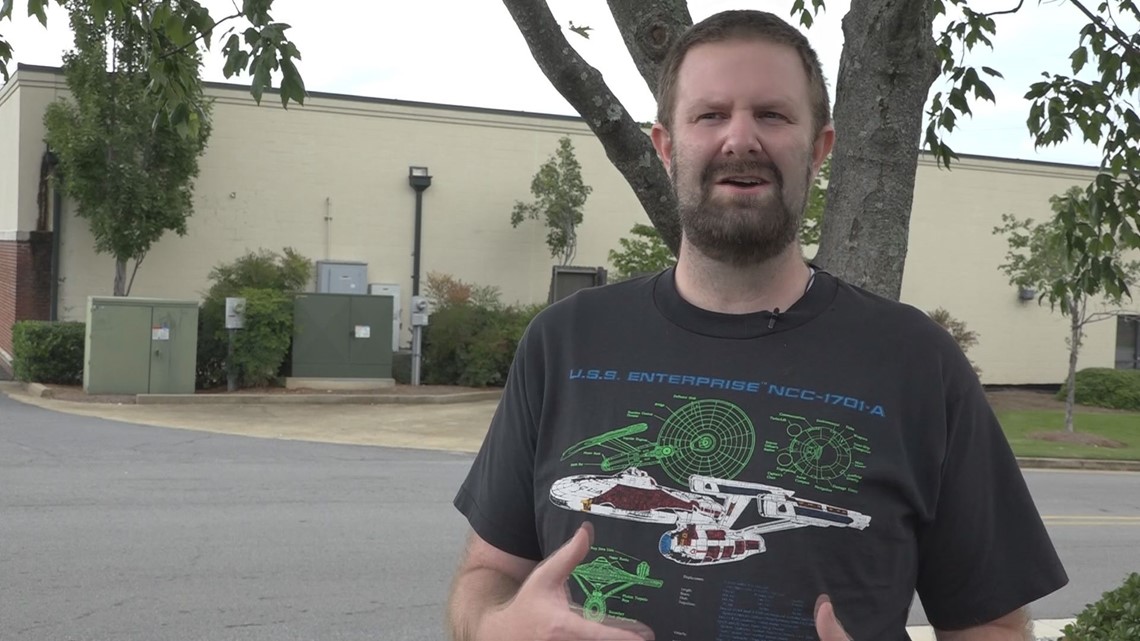 Finch and his wife have struggled with infertility for 9 years, and said to be told they can't celebrate their anniversary at LEGOLAND because they don't have kids just feels unfair.
"To be a couple that struggles being childless and who wants to have children and wanting tto give them those experiences that we had, it was kind of a hit to the gut," he said.
In a statement, LEGOLAND Atlanta says the Discovery Center is geared toward kids 3 to 10 years old, and all of their attractions restrict access to adults without children because it's not designed for them. (See the full statement at the bottom of this story)
LEGOLAND regularly hosts adult only nights where people without kids can enjoy the displays, but Finch says that's not enough.
"Here we are trying to go and support something that we both love by giving them our time and our money and our business, and to be shut down and so harshly was not very fun at all," Finch said.
The Finches are only in town for the weekend and will miss the next adults event, which is next Thursday. Finch wants to see them change their policy to make it more accessible for everyone.
"Don't make our lives any harder," Finch said. "Help us to have the fun we want to have in a way that upholds your policy."
* * * * * * * * * * * * * * * * * * * *
LEGOLAND Discovery Center's full statement by management:
LEGOLAND Discovery Center is an interactive, indoor attraction not a theme park, and is geared toward providing a fun and educational experience to children 3-10 years old. Many of the key features in the attraction are not suitable or designed for the use of older children or grown adults of any ability.
In order to maintain a welcoming environment in which families can freely play, LEGOLAND Discovery Centers worldwide restrict entry to groups of adults, adult couples or lone adults, regardless of race, gender or ability, who are not accompanied by a young child or children. This policy was developed in discussion with our guests, and we believe it to be appropriate and practical for this type of attraction and its visitor profile.
We recognize the appeal of LEGO uniquely crosses all barriers, and fans come in all ages and abilities. For this reason, we offer regular adult-only evenings to showcase specific attractions within the Center, such as MINILAND; these evenings include additional events, talks etc. specifically to balance the fact that grown adults cannot use many parts of the attraction.
We are certainly sympathetic to the Finch family's situation, and we warmly welcome them to attend one of our monthly adult night experiences.