Life expectancy in the United States is getting shorter. In 2016, it fell from 78.7 to 78.6. The National Center for Health Statistics credits opioid abuse for this drop.
The 11Alive Atticus team has been tracking the impact of opioid abuse in Atlanta for more than two years as part of our Triangle investigation. What makes this change more alarming is it's not the first time we've seen opioid abuse lower life expectancy.
A baby born in the United States in 2016 could expect to live 78.6 years, a decrease of more than a month from 2015 and more than two months from 2014. That's the first two-year decline since 1962 and 1963 when spikes in flu deaths were likely to blame, Anderson said.
Before 2015, the last one-year decline was in 1993 and was attributed partly to the AIDS epidemic.
The declines are shockingly out of sync with a larger world in which lives are getting longer and healthier, public health experts said.
In that time, we've seen number of Americans abusing pain pills skyrocket.
47.7 million Americans have used illicit drugs or misused RX drugs, according to the Centers for Disease Control.
Georgia ranks in the top 11 of states nationwide for overdose deaths.
There were 1,400 overdose deaths in our state last year, 982 were from opioids, according the Georgia Attorney General.
The Triangle investigation in 2015 started by counting local heroin related deaths. That lead them to the connection between opioids and heroin. People get hooked on opioids after 90 days, according to research by the CDC. When they're cut off from new prescriptions, many turn to drug dealers. Another factor is that pills often cost more than heroin because it's cheap and readily available.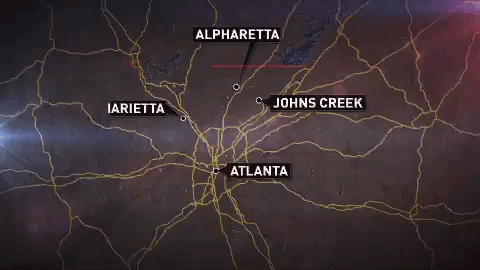 That's where addiction creeps in. Addiction that is crippling, deadly even. But, there is hope.
If someone is still alive, there's hope. There are many paths to recovery and the first step is asking for help. There is a variety of recovery options available in Georgia. It's about finding the program that's best for the individual. A good place to start is the Georgia Council on Substance Abuse.