ATLANTA -- Designers both amateur and professional now have the chance to help design the t-shirts for one of Atlanta's most iconic events.
Organizers of the AJC Peachtree Road Race announced, on Thursday, that they are opening the official design contest for the event's shirts. This year, the winner will have his or her design on the coveted by the 60,000-plus finishers of the race - which is the largest of its kind.
"The AJC Peachtree Road Race finishers' shirt is part of the very fabric of the Peachtree tradition," said Rich Kenah, Atlanta Track Club's executive director and race director for the big event. "I look forward to seeing this year's design and I am confident that the 49th running of the Peachtree will feature one of the best designs yet."
PHOTOS: 2017 AJC Peachtree Road Race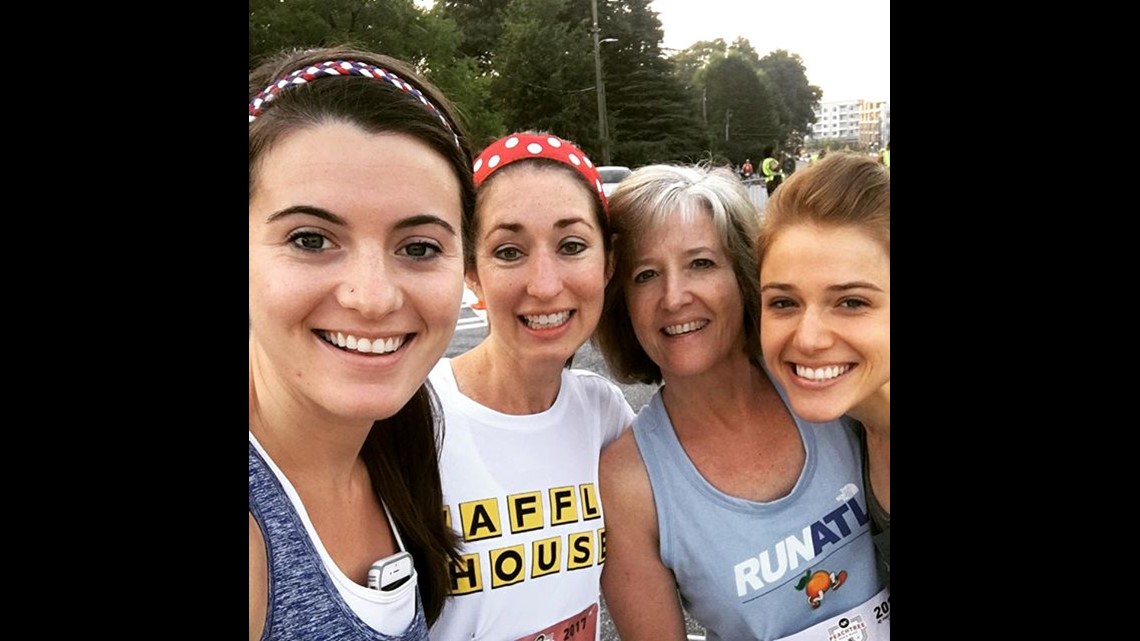 A panel of judges from the track club, The Atlanta Journal-Constitution, and Mizuno USA will narrow the submissions down to five finalists.
From there, the general public will vote for their favorite design at AJC.com/peachtree with a winner unveiled at the finish line on July 4.
Designers will need to stick to the contest rules and will also have one other challenge - they won't know the t-shirt's color ahead of time. In fact, that won't be debuted until the first shirts are handed out with the new logo.
As for the prizes, besides the obvious thrill of having a design displayed on thousands upon thousands of runners, the winning artist will receive $1,000 from the AJC.
Those who hope to become the newest artist associated with the largest 10K in the world will not only go up against other hopefuls but also the artist whose design, "American Peach," won the 2017 contest.
It's all about the challenge for him.
"I entered the contest this year to see how I would fare after a lot of hard work to better myself as a designer," Lawrenceville's Kevin Benton said. "I'm very proud, to say the least."
Artists will have until Feb. 9, 2018, to submit up to three designs through the Atlanta Track Club's website.