The 48th annual AJC Peachtree Road Race took place in Atlanta on Tuesday.. The race was run under a red alert out of an abundance of caution, officials said.
The heat and humidity made it difficult for bodies to cool off while running so staying hydrated and pouring water on yourself was key for those who planned to be outside. (A list of winners is below)
The 11Alive team was out in full force bring you the latest developments and fun moments from the race.
Race organizers call it "the world's largest running party."
RELATED | Runner collapses steps from finish of AJC Peachtree Road Race
PHOTOS: 2017 AJC Peachtree Road Race

PHOTOS: 2017 AJC Peachtree Road Race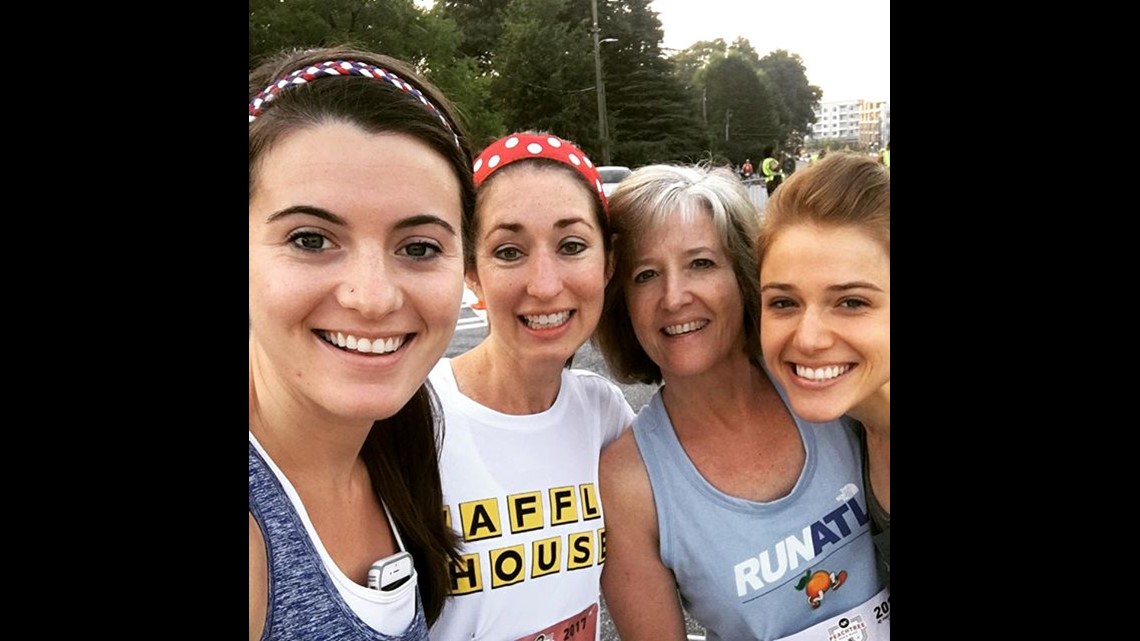 WINNERS
Men: Daniel Romanchuk 20:02
Women: Tatyana McFadden 23:15
PHOTOS | AJC Peachtree Road Race Wheelchair race
Photos | AJC Peachtree Road Race Wheelchair race
1st: Aliphine Tuliamuk 32:49
2nd: Sarah Pagano 33:01
3rd: Jordan Hasay 33:08
PHOTOS | Elite women runners compete in the AJC Peachtree Road Race
1st: Leonard Korir 28:16
2nd: Shadrack Kipchirchir 28:17
3rd: Sam Chelenga 28:25
Top Georgians:
Men: Kirubel Erassa 29:51
Women: Lacey Krout 36:38
Team Military Competition
Winner: Team Army
PHOTOS | Men's elite runners compete in the AJC Peachtree Road Race
Men battle through finish of Peachtree
Share your race moments with us using the #Peachtree11