ATLANTA - He's an actor on one of the biggest shows on television and an Atlanta native.
Just last month, Niles Fitch came back to his hometown for a reason that mirrors his role on TV - a reason that hits home for anyone who's experienced a sudden loss.
It had been 2 years since Niles was last in Atlanta.
"The camaraderie of folks, and how kind you are in the South, that's what you can't find in LA," he told 11Alive's Matt Pearl.
Niles now lives in L.A. where he plays a teenage Randall Pearson on NBC's "This Is Us". But when he comes home, he comes to The Varsity.
Why? Because it was his father's favorite place.
So why is he back home now? That, too, involves his dad.
From early on, Frederick Fitch kept his son focused.

Looking through photos, Niles pointed out one where his father was helping him with his tie. When asked what it reminded him of Niles said, "Oh making sure I was always 100. He never let me leave the house unless I was 100."
But when Niles wanted to try acting, his parents left with him, moving to New York while their son snatched roles on TV and Broadway.
"He went from living really good in Atlanta to living less good in New York, and that was all for me," Niles said.
Then his father got sick. Frederick was diagnosed with lupus enteritis when Niles was 12-years-old. He watched his dad grow worse over a New York winter.
"Even when he was sick, he would make light of it," Niles said. "Which I still don't know how he did to this day."
He thought that was for his benefit - but also a little bit more.
"Yes, and I think he did it for himself, to make him think perhaps it wouldn't be the end," Niles said.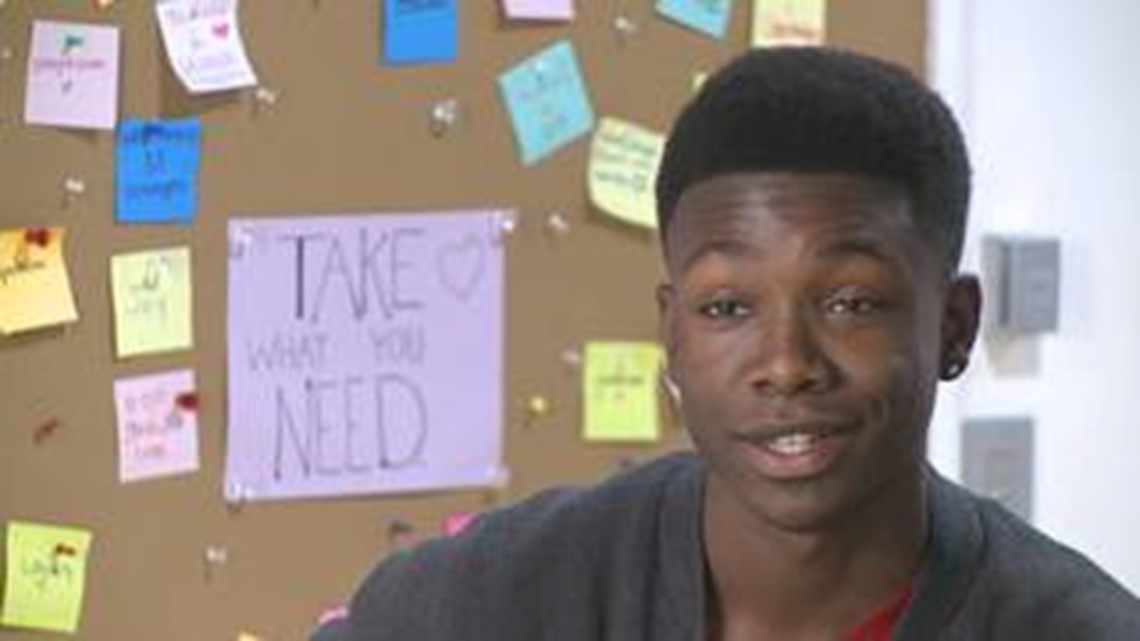 In early 2014, Frederick passed away and the family retreated to Atlanta. That's where Niles discovered a club.
On this trip, Niles visited the spot that gave him community at a time a grief: Kate's Club of Georgia.
"I started going to Kate's Club, much to my dismay, 'cause I didn't want to talk to other people about it,'" Niles said. "Which I think is a normal thing."
He said he was glad his mother made him do it.
Now, Niles acts on a show that tackles grief and he's acted in scenes where his TV father dies. Yet, it's a different scene from that same show that connected most.

"What really got me was William's death in Season 1," Niles said. "That was more like how my father passed away, me looking at him over in the hospital bed. It was play-by-play."
They were scenes he wasn't in - but they mattered.
"I wasn't even in them," he said. "I knew it was coming, and I think that's the worst I've ever cried since my father passed away. I was losing it."
But Kate's Club helped him find it and when they decided to honor him at their annual gala, Niles flew in from L.A., showed up in his tux, and gave thanks to the community that helped him get through.
"I was a 12-year-old kid in Atlanta, mad because I didn't have my father and mad because I didn't have an outlet," Niles said. "That's where Kate's Club came into the picture."
Sign up for The Speed Feed newsletter below to get the latest headlines in your inbox each weekday!