Camp Toccoa, Georgia, 1942
Al Mampre and Ed Pepping are racing up the ladder to the jump tower. The two just met that day, yet here they are, climbing hand over hand to the top. The wooden structure is unfinished, a large mound of sawdust sits at its base. Eventually, it will be fitted with a mock airplane door, open at the top, and a long cable that leads practicing paratroopers to the ground. But on this day, atop the wooden platform three stories above the ground, Al and Ed are there more for the thrill, than for preparation. This is not a drill. This is for fun.
Al and Ed look down at the sawdust pile and together, they jump.
"What the hell are you guys doing?!" yells an angry lieutenant.
The two young men look at each other and respond with a mixture of sarcasm and feigned seriousness.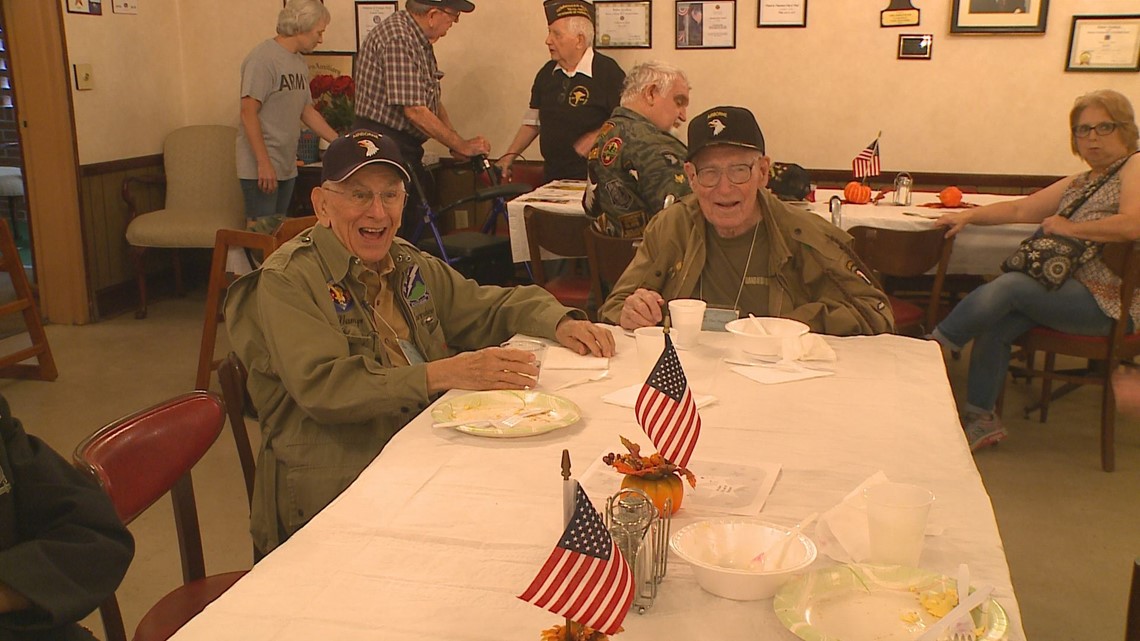 Now, the once young men are much older, but their comedic timing has only improved with age. Al and Ed are like a real life version of Statler and Waldorf turning phrases and playfully heckling anyone in earshot.
"Nobody ever accused Al and me of being sane," Ed jokes and both men give hearty laughs.
Ed lives in California and Al lives in Illinois, but today the pair are enjoying breakfast together. They make a point to reunite once a year for Currahee Military Weekend in Toccoa. Over coffee and grits, they laugh and reminisce.
Al and Ed leapt off the jump tower together and attacked the life the same way. They joined the 506th Infantry Company together. They ran up Currahee Mountain together every morning before breakfast. They both trained as medics.
"They asked me, 'Will you be able to out-and-out shoot somebody and take their life?' I wasn't sure that I could. So, I went into the medic category and saved lives," Al explains.
They both served in World War II. They both saw death up close.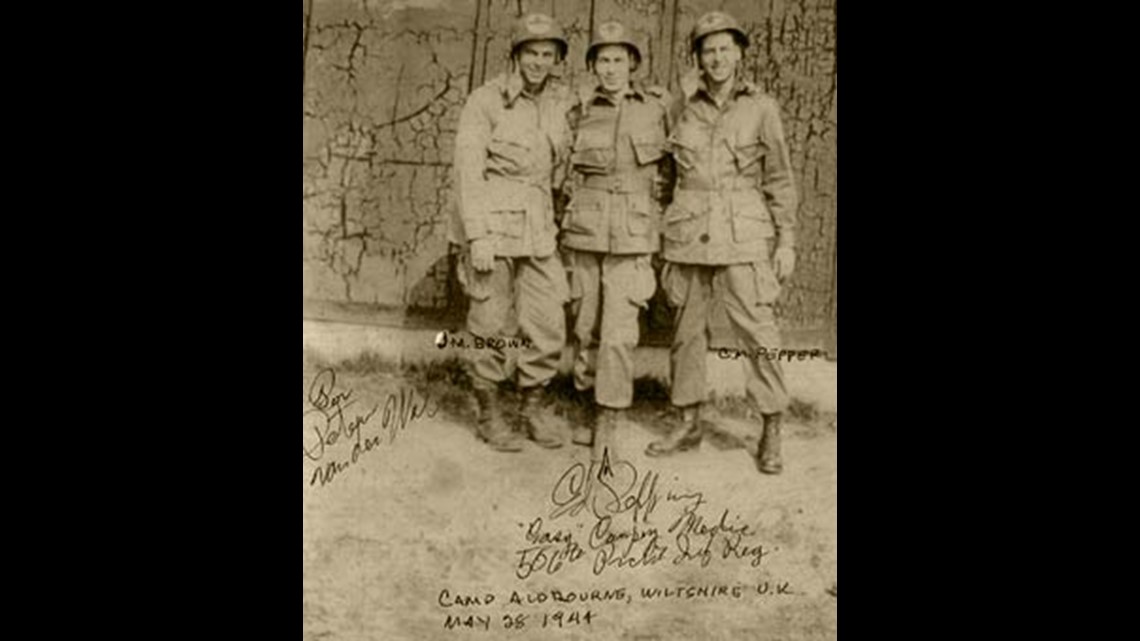 Ed landed in Normandy on D-Day. Al helped liberate a concentration camp. Separately, they dealt with demons for decades after, but they found strength to persevere together.
The pair talk on the phone every day, which makes the distance between California and Indiana more manageable and keeps their relationship strong.
"It's a cemented friendship that just won't dissolve." Ed's genuine appreciation for his friend is obvious. "He's a marvelous guy…and a lot of people remember our pranks!"
These weekends in Toccoa bring back joyful memories. Surrounded by military mementoes, the wartime stories tumble out for all that will listen. Al and Ed embrace where they were but savor where they are, because this year may be their last chance. Ed's body can't handle the cross-country flights and this trip to Toccoa is likely their last.
"We'll always be friends, no matter what," Ed says.
"The 'no matter what' part is the key," Al affirms.
Ed believes his friendship with Al is nothing short of a miracle. He also believes it was a miracle the two didn't break their legs the day they jumped from the tower at Camp Toccoa. Some might even say it's a miracle the men made it home from the war. Whatever the reason, their friendship was meant to be.
"If anybody asks, we've been there and don't that," Ed says, with Al by his side. "I say this country's never been the same since we met."