Atlanta's bribery scandal: What's the big deal?
What's all the fuss about, and why should anyone care?
Haney, Adrianne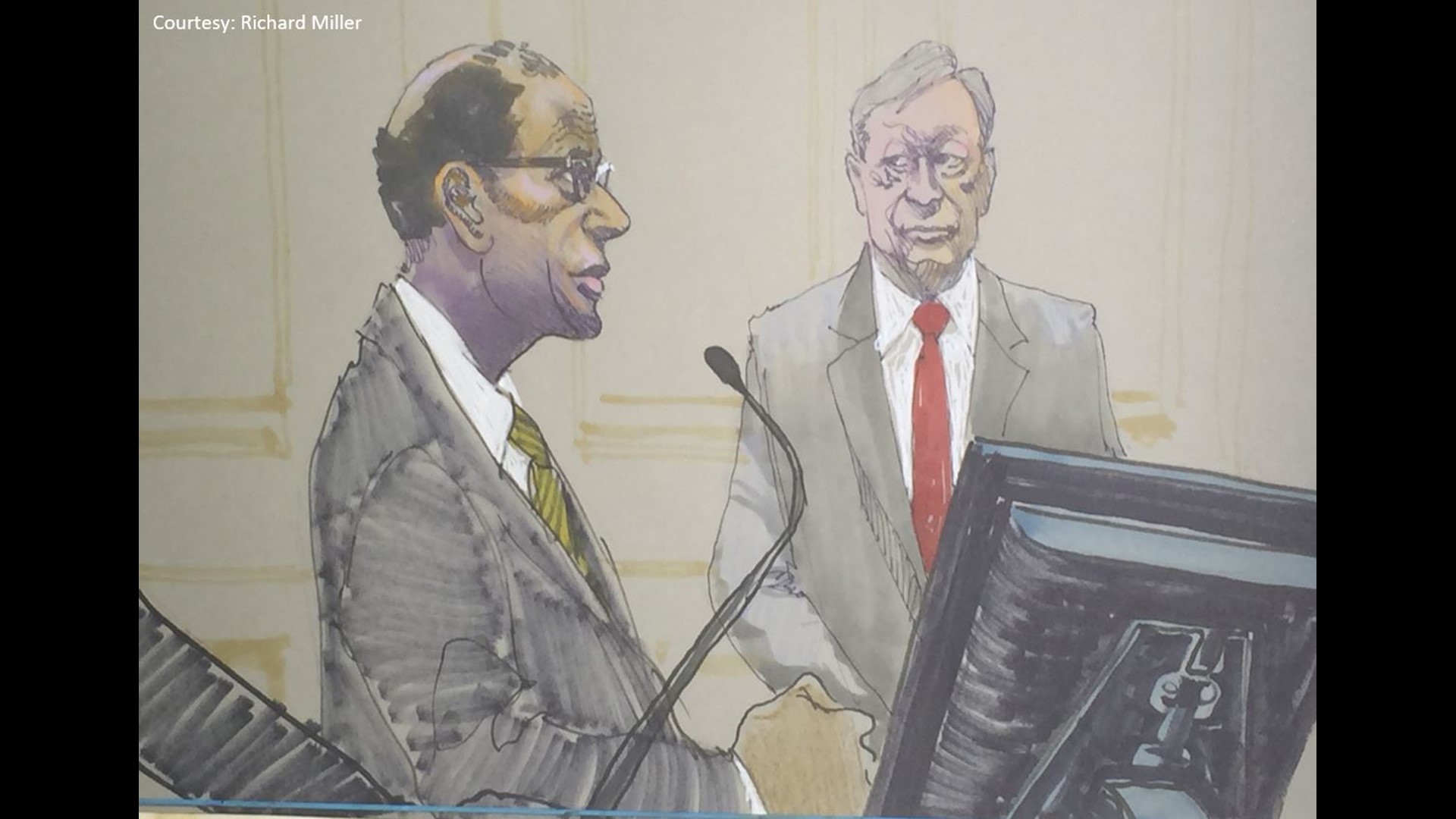 ATLANTA, Ga -- For a city whose total operating budget is $2.02 billion, a $1-million bribery scandal and a million-page-document-dump sure caused a lot of heartburn around City Hall last week.
So what's all the fuss about, and why should anyone care?
First, here's where things stand:
Last month, Elvin Mitchell pleaded guilty to bribing unnamed (as yet, and that could be a problem) Atlanta officials with more than $1 million in exchange for city construction contracts. Mitchell owns Cascade Building System and ER Mitchell Group. Mitchell is singing like a bird to prosecutors.
Another man, Charles P. Richards Jr., was charged after prosecutors say he paid $185,000 to (again) unnamed city officials for contracts for his company, CP Richards Construction.
On Thursday, Atlanta Mayor Kasim Reed released 1.4 million pages of emails and documents related to the case (and killed about 177 trees in the process).
Reed was testy about the whole affair. "I have poured myself into this job; I have wanted to be mayor of Atlanta since I was 13. Do you think I'd throw my life away for some short-term gratification?
"I can't express how frustrated and angry I am about what has happened," Reed, who has not been questioned in the investigation, said. "But the fact of the matter is that I have a job to do and a city to run. I'm going to fully comply and cooperate. Justice is going to be served."
Most of the emails came from Mitzi Bickers, former head of the city's Department of Human Services. Federal prosecutors have been fascinated by Bickers going back as far as August, three months before the feds asked for information about Mitchell and Richards.
Bickers, who filed for bankruptcy in 2004, worked for Mitchell – remember, the guy who has already pled guilty -- for two months. She earned $5,400.
Bickers is a very well-connected Atlanta political power player. She's run for chair of the Fulton County Commission; is an ex-president of the Atlanta school board; is pastor of Emmanuel Baptist Church … and also helped Reed win a razor-thin election in 2009, when he became mayor. She ran the department of human services from 2010 to 2013.
OK, now that we're up to date, here are some questions to ponder:
What are the impacts on Reed's administration?
Our take: Right now, not much on his actual, day-to-day duties. He's in the final days of his last term, and can't run for re-election.
But watch out: How far does Bickers' influence go into Reed's office? How many other yet-unnamed city employees could get pulled into this? If this becomes more wide-ranging that just a couple of bad apples, Reed's administration could become crippled in its final days.
What about Reed's political future?
Our take: Reed's high-profile press conference last week – in front of a wall of boxes crammed with those documents – was an attempt to get as far out in front of the scandal as he could. He does not want to be remembered like this.
But watch out: If this scandal drags on and reaches its tentacles deeper into City Hall, Reed's future for higher office is in peril. Remember, he's been mentioned as a possible gubernatorial candidate next year. Gov. Nathan Deal is barred from seeking another term, and a slew of Republicans are reportedly interested. Reed is by far Georgia Democrats' highest-profile candidate for statewide office they've had in years.
If the scandal does indeed drag on and cripples a Reed gubernatorial run, he has two years to rehabilitate his legacy before U.S. Sen. David Perdue comes up for reelection.
PHOTOS | This is what 1.4M documents looks like at City Hall
What are the impacts on Atlanta's mayoral race this year?
Our take: Potentially huge. If the scandal envelops Reed, it could also tarnish Councilwoman Keisha Lance Bottoms, a Reed supporter who is running for mayor.
But watch out: This race is full of candidates who have served in city government: City Council President Caesar Mitchell; District 2's Kwanza Hall; and Post 2 at-large's Mary Norwood. Former city council president Cathy Woolard is also running, as is former City Hall COO Peter Amana and Michael Sterling, former head of the Atlanta Workforce Development Agency.
Also watch for: State Sen. Vincent Fort to become the biggest beneficiary. Fort is the only candidate so far in the race who has never served in any city office, and he could translate his candidacy into an outsider's appeal.
Also watch for: Fulton County Commission Chairman John Eaves, who is considering getting into the race. If Atlanta's city government gets more tainted, he could be another outsider.