ATLANTA -- Early voting numbers in Georgia have already surged past 1 million, according to numbers from the Georgia Secretary of State's office.
As of Sunday, Oct. 31, more than 1.66 million people had cast early votes, with more than 1.4 million of those taking place in person at an early voting location.
The five counties reporting the highest turnout so far, are:
Fulton County: 195,855
DeKalb County: 126,665
Gwinnett County: 122,850
Cobb County: 96,559
Henry County: 50,487
Early voting continues across the state through Friday, Nov. 2.
Voters do not need to vote in their home precinct as long as they vote within their home county during the early voting period. Click on your home county below for information on early voting locations and hours.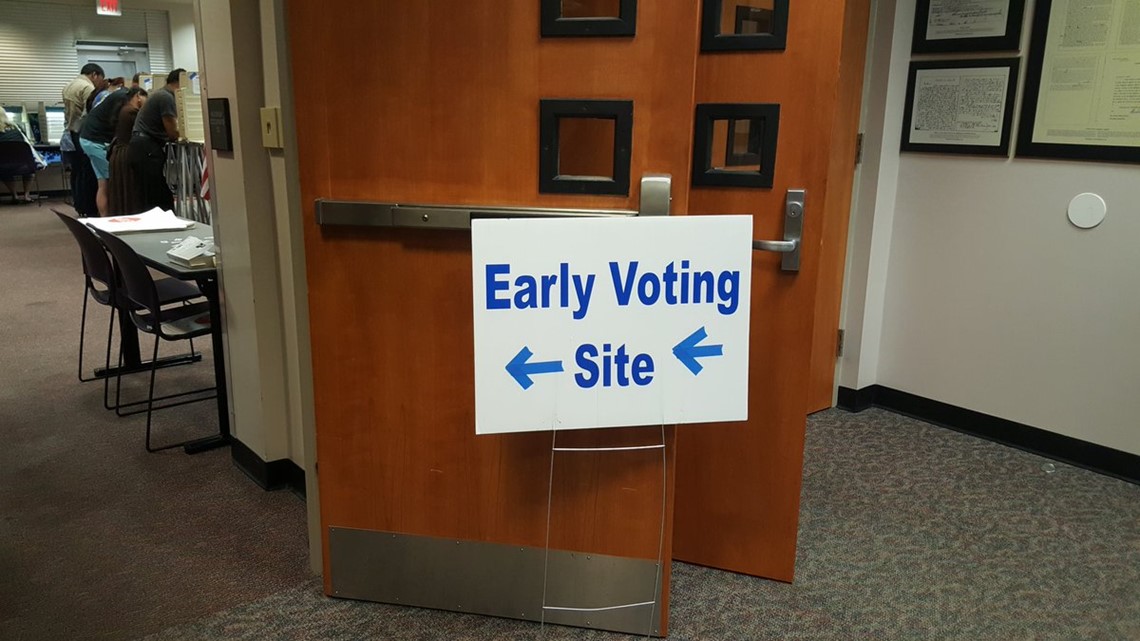 Nov. 2 - Last day for a registrar to issue or mail absentee ballots for the November General Election and final day for early voting
Nov. 6 - November General Election
If you have any questions, please call the Secretary of State's Elections Division at 404-656-2871 weekdays from 8 a.m to 5:30 p.m.
Here are helpful links for Georgia Voters: