Atlanta Mayor Kasim Reed blasted City Council President Ceasar Mitchell during an extraordinary news conference on Thursday.
Reed's comments came in the wake of Mitchell's proposal to suspend all city contracts until after this fall's election to choose a new mayor. Mitchell is one of 13 candidates seeking the position.
Reed condemned the proposal and said Mitchell "is not someone who should be calling for stopping the contracting process because he's done such a terrible job with his own campaign.
"One out of two Mitchell donors who has given $1,000 or more has a contract with the city or has bid on a city contract," Reed said. "The city council president has paid the second most amount of fines of anyone in this race."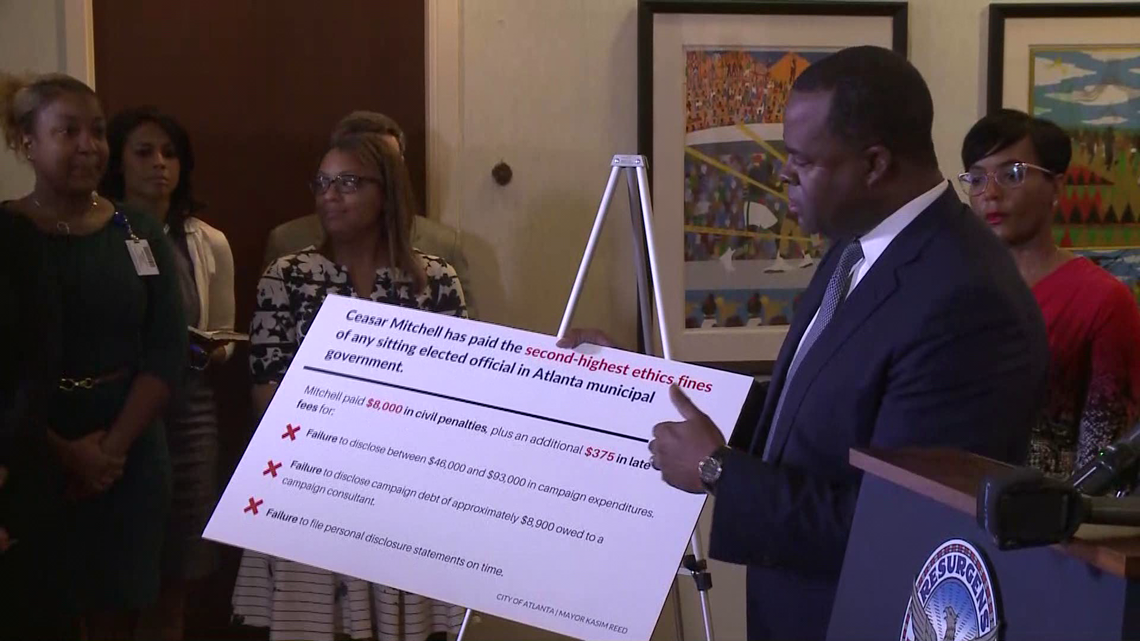 Earlier in the day, Mitchell held his own press conference and called Reed's comments "destructive, divisive and demeaning.
Reed was first announcing a redevelopment of the Atlanta Civic Center, which will include 30 to 40 percent of affordable housing through the Atlanta Housing Authority, when he delved into the Mitchell campaign.
"The recent comments coming from our embattled lame-duck Mayor are the most unfortunate, petty and immature display I have seen since my 6-year-old daughter took her 4-year-old sisters notepad for no reason at all," Mitchell said.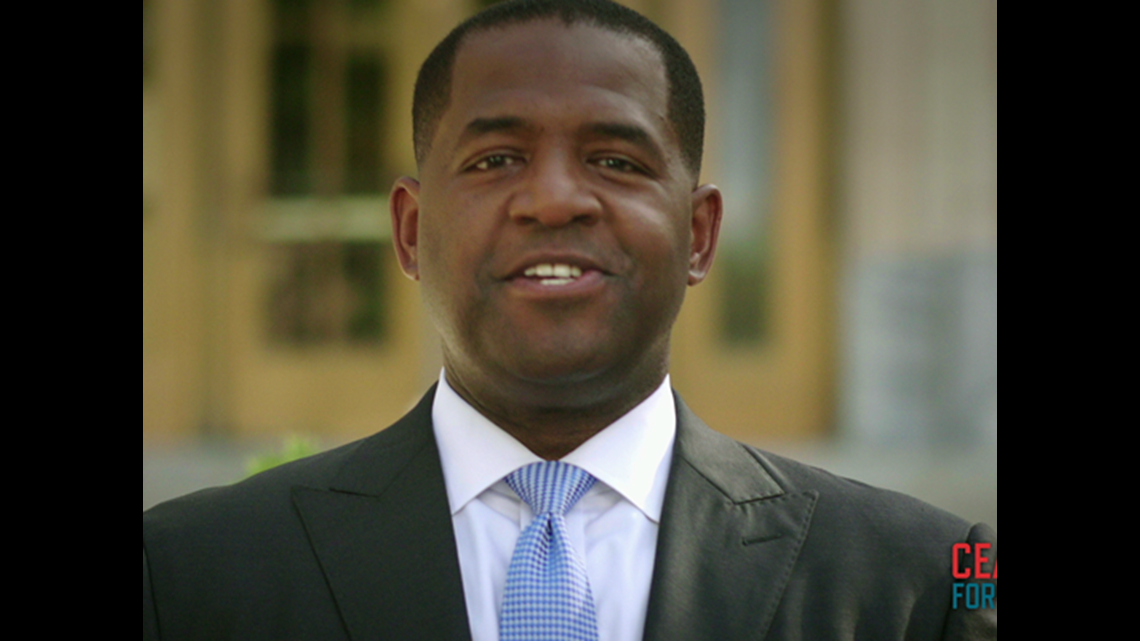 Atlanta City Council President Ceasar Mitchell
"His claim that I paid 'two of highest ethics fines in city history' is a flat-out lie," Mitchell said. "In my first term as council from 2002-06, it was allowable under ethics rules for family members to work for the city council. A measure that I supported came before the council to change this rule and require disclosure of such instances.
"It was later brought to my attention that I did not update my disclosure forms and I immediately and proactively made the discovery public. I also personally paid back every cent that had been paid to my family member for assisting me with community engagement events for seniors and young people."
Reed said his administration isn't rushing contracts because his term is about to expire.
"I think of this as simply getting things done," Reed said. "We have a council and an administration that has delivered the best financial results to the city in a generation. And at the end of this election cycle, fully half of the council will turn over. People want to get things done with an administration that knows what's its doing."
Reed said Mitchell's campaign is failing, and that his campaign will be a footnote in the city's elections annals.
"He's at 10 percent in the polls and dropping," Reed said. "There is an 85 percent chance that Ceasar Mitchell won't be mayor. He isn't built for this job, and he should be man enough to respond to me, man to man, instead of hiding behind twitter bots."
For his part, Mitchell accused Reed on going on a Twitter rant himself.
"Atlanta is becoming a more and more unaffordable place to live by the hour, and here we are receiving tweets of mass distraction from Mr. Reed," Mitchell said. "I make a proposal about responsible policy while his administration is under federal investigation for what could become the largest corruption scandal in the history of Atlanta. And he uses his letterhead to toss accusations at me and my family."