With just five weeks to go before Atlanta elects a new mayor, an exclusive new 11Alive poll shows two women -- both members of the city council -- would make a runoff if the election were held now.
Atlanta city councilwoman Keisha Lance Bottoms surged in the Atlanta mayor's race, according to an 11Alive / SurveyUSA poll released Tuesday. The poll shows her poised to make a December runoff with Mary Norwood, who has been the front runner in the race since this summer.
The poll of 549 likely Atlanta voters shows Norwood with 28% of the vote, a number the Atlanta city council member has held within the margin of error since July. Norwood narrowly lost to Kasim Reed in the mayor's race in 2009.
"To still have a double digit lead, and to be first in almost every demographic, is really just a great, great expression of of the people's support for me," Norwood said. Norwood leads among Democrats, Republicans, older voters and white voters. She runs strongly among African American and younger voters as well.
Bottoms has 15%, up from 9% in July. Bottoms has enjoyed the tacit support of Reed, whom she has known since they were teenagers.
"I always thought that when people started paying attention and they started to look at what we have done and what we will do, our numbers would rise," Bottoms said Tuesday. "And your poll bears that out."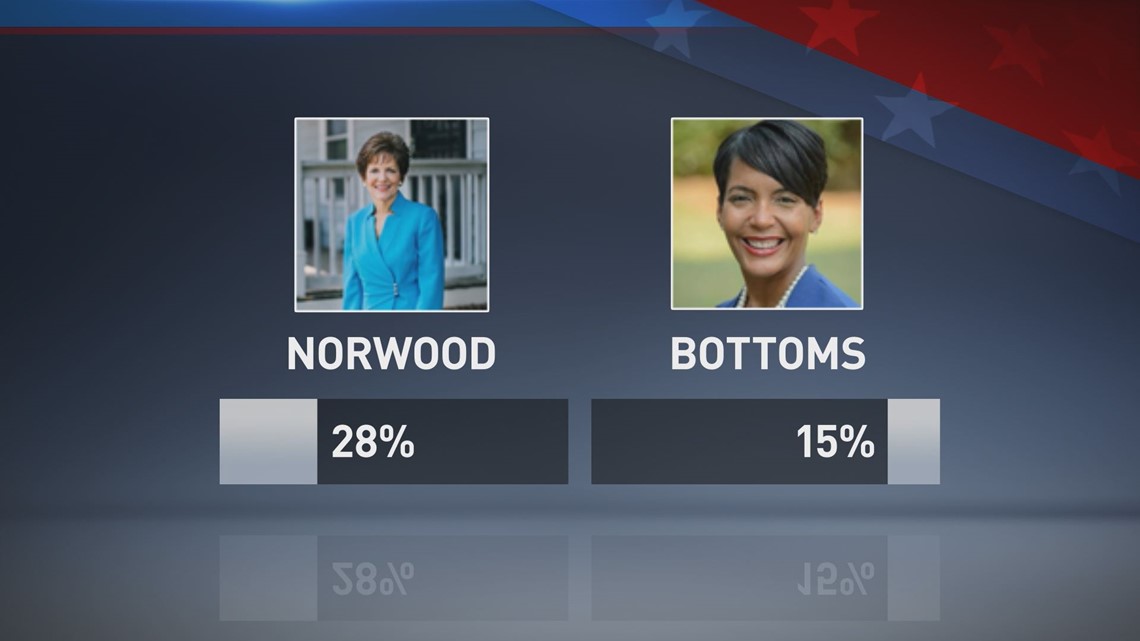 City Council president Ceasar Mitchell, who has raised the most money in the race, has remained at 10 percent, unchanged from July. "We feel good," Mitchell said Tuesday. "Based upon our plan, based upon the things we have scheduled, the things we have over the next few weeks, we feel very good." Many candidates have not spent substantial money on advertising yet.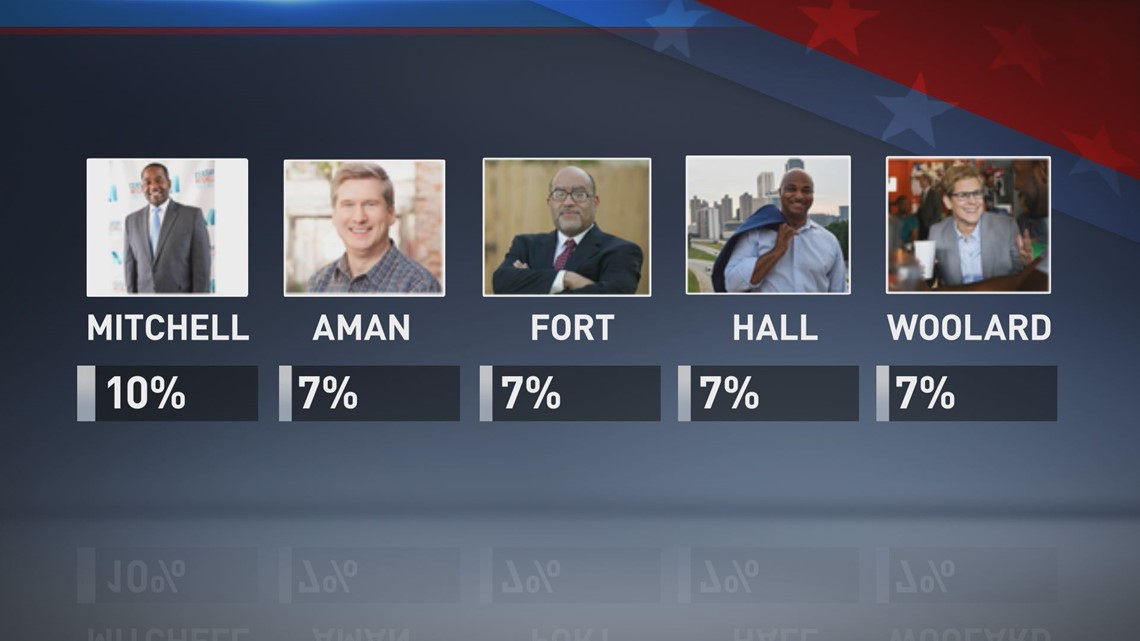 The other candidates have failed to gain traction, according to the poll. City councilman Kwanza Hall, former city council president Cathy Woolard, former state senator Vincent Fort and former Atlanta Chief Financial Officer Peter Aman were all tied at 7%.
Aman described the poll as "an outlier," and complained that the poll interviewed too few white voters.
The poll was taken over the weekend, before Hall successfully passed a marijuana decriminalization bill in the city council Monday; and as Fort was holding a rally Saturday with former Democratic presidential hopeful Bernie Sanders. The poll showed 14% of voters still undecided. "There's still a high number of undecided folks out there," Hall said. "This is an open race. This is exactly the chaos that we need to win."
The poll has a margin of error of 4.3%.
The election will be held Tuesday, Nov. 7, with a runoff scheduled for Tuesday, Dec. 5.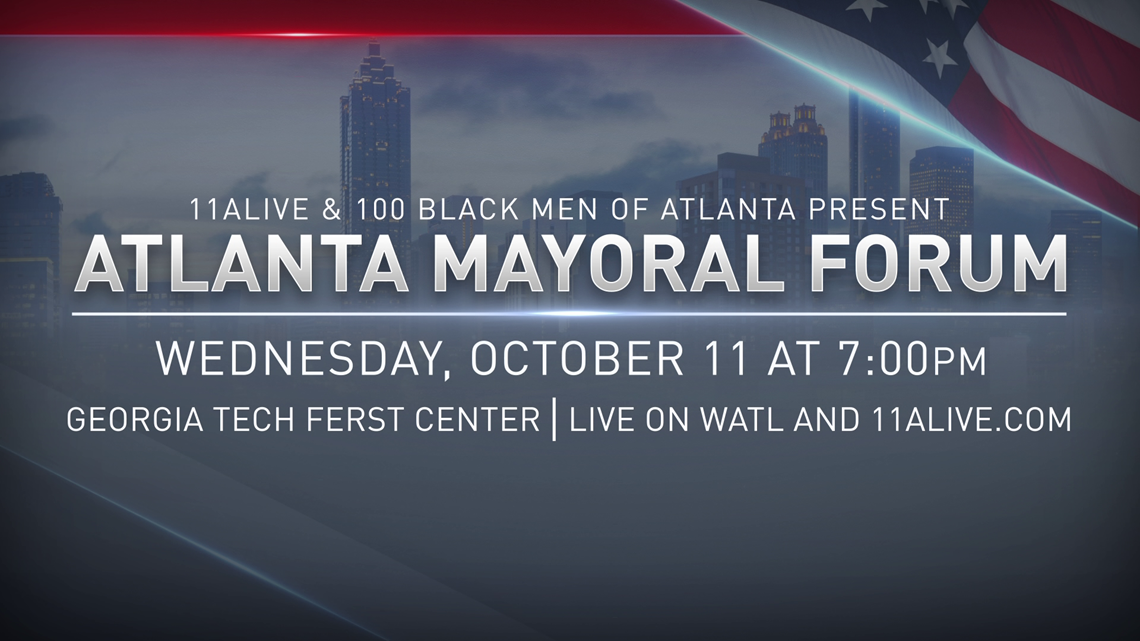 On Wednesday, Oct. 11, 11Alive is partnering with the 100 Black Men of Atlanta, the AARP, and the American Cancer Society for an Atlanta Mayoral Forum. The event begins at 7pm at Georgia Tech's Ferst Center for the Arts. You can watch it live in person or on WATL and 11Alive.com.