11Alive received complaints from voters about receiving text messages saying they haven't turned in their absentee ballots yet.
The viewers said the messages appeared to come from Republican Gubernatorial Candidate Brian Kemp, and they asked for their vote. Kemp is running against Democrat Stacey Abrams.
Viewers wanted to know if Kemp, who is the Georgia Secretary of State, is abusing his power. The answer is no.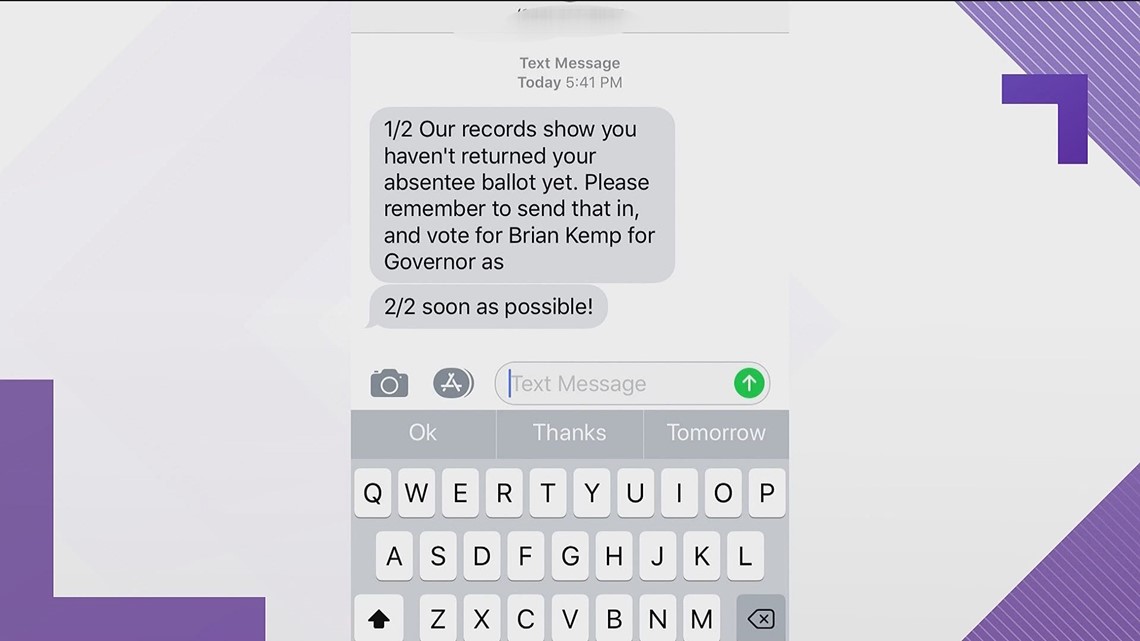 11Alive looked into the claims and absentee voter files. They are public and anyone can see them. The list is on the Secretary of State's website under the Results and Stats tab for Elections.
The Secretary of State's Office said phone numbers are not listed, but names and addresses are.
However, an easy cross reference online could get you to some numbers.
11Alive reached out to both campaigns about the messages, but neither confirmed how of if they are using the information from the files.