ATLANTA — Setting a further precedent, the Supreme Court issued a 5-4 ruling in favor of Black voters in a congressional redistricting case out of Alabama. This ruling could force Georgia to revisit its maps as well, according to a political scientist.
It was a showdown over the federal Voting Rights Act, with lawsuits demanding Alabama to create a second Black majority congressional district after critics of the current maps said they did not represent more than a quarter of Alabama's population. Georgia faces similar allegations in its own case.
Here's what the Supreme Court ruling could mean for the Peach State.
Supreme Court's decision in Alabama
Before examining how the ruling could impact the state, it's important to look at what happened to Georgia's neighbor.
The high court's ruling Thursday ultimately deemed that Alabama's congressional maps violate the Voting Rights Act of 1965 and has ordered the state to redraw them.
More than a quarter of Alabama's population is Black. Challengers of the current maps argued that the state "packed" Black populations into one district (District 7) and cut through other Black communities to dilute their voting power.
Essentially, the Supreme Court had to decide to what extent did the Voting Rights Act require Alabama to create two different districts that had a majority of Black voters instead of just one, according to Anthony Michael Kreis, political scientist and a professor with Georgia State College of Law.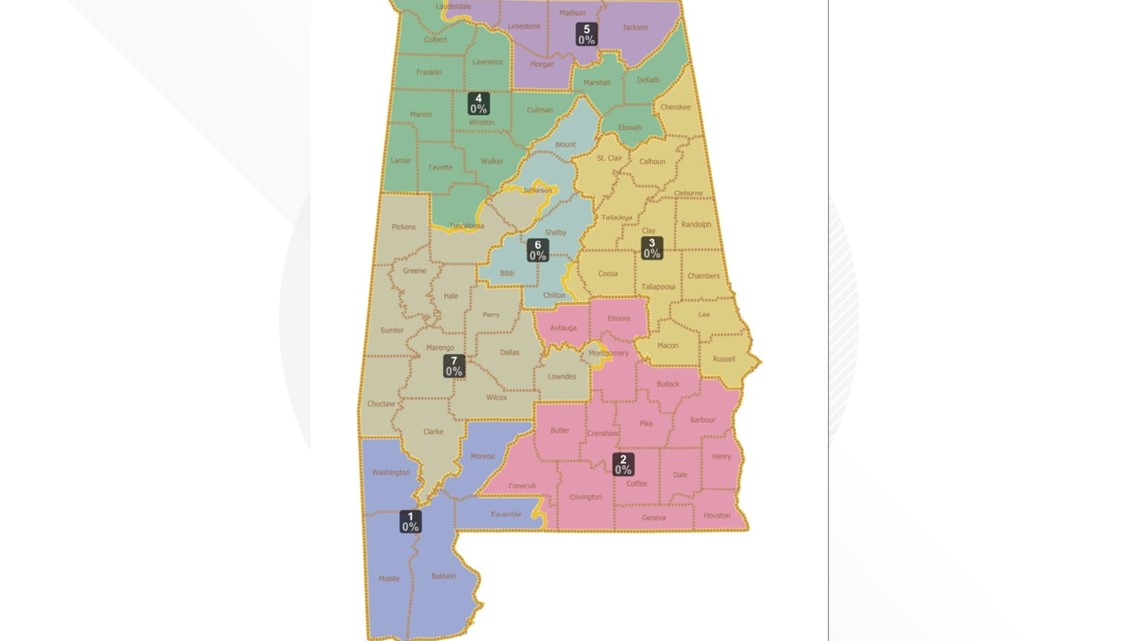 "The Voting Rights Act requires states, when they create district lines for Congress and for the state House and things like that, they have to maximize the ability of minority voters to elect candidates of their choice," Kreis said. "The Supreme Court today said that Alabama had to do more for Black voters."
Georgia's voting rights case
The state is currently facing its own federal lawsuit as voting rights groups and voters say Georgia's map, signed into law in 2021, violates the Constitution and weakens the power of voters of color.
The lawsuit explicitly challenges the 6th, 13th and 14th congressional districts.
"Georgia had the opportunity when they redistricted the last time to include another congressional district that had a majority of Black voters," Kreis said. "But the state of Georgia, the General Assembly, did not do that."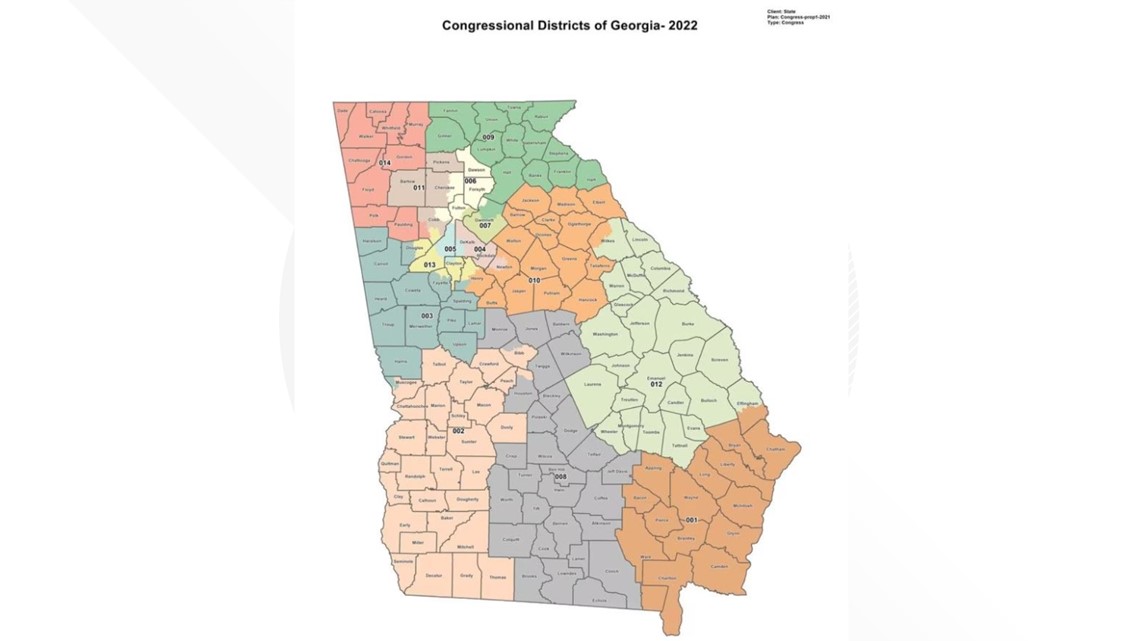 Kreis explained that concerns were raised over Georgia's map, similar to how it was done in Alabama. Ultimately, the court paused matters, allowing the use of the maps, until the Supreme Court resolved the Alabama case.
"I think what we're about to see in Georgia is another redistricting," Kreis said, "perhaps where a new map will be drawn that will include an additional majority-minority district."
Impacts on the 2024 election
Though Georgia's current map was allowed for the 2022 midterm election, this likely won't be the case for the upcoming presidential election.
"Any state that has large voting blocs of minority voters, particularly Black voters who aren't getting their fair share of voting power in these congressional districts, those maps are much more likely to be overturned now," Kreis said. "I think what we will see is the courts working fairly expeditiously."
Kreis clarified that the Voting Rights Act doesn't require a certain proportion or formula to determine voting power. Instead, he emphasized that non-majority voters have the power to elect leaders and representatives of their choice. This means that anything that blocks or threatens voting power, especially for minority voters, will likely be struck down.
This means Georgia will have to return to the drawing board before people return to the ballot box.
Georgia would still likely have the same number of congressional districts, but they would have to be redrawn, according to the political scientist.
"We're going to see some shift in the Atlanta metro area where these congressional lines are drawn," Kreis said.
When could redistricting happen
As it is already June 2023, Kreis said the courts would "work very quickly" to address questions challenging the current map.
"And to ensure that whatever lines have to be redrawn, if lines have to be redrawn, that they can be done so that they can be done well before 2024," Kreis said.
As far as where the new lines could be drawn, Kreis is eyeing north Georgia.
Kreis said the Atlanta metro area would likely see shifts. He specifically zeroed in on districts west of Atlanta and north of Atlanta. He also outlined that voters could see changes on the south side of Atlanta and Fulton County.
"I think in particular, voters in North Cobb, North Fulton, Cherokee County - they very well may see themselves in a competitive congressional district that they did not think they would have," Kreis said.
"On the whole, we might have one more competitive district in Georgia, unlike the last cycle where we basically had no competitive districts in the state," he said.
This could all happen before the end of this year.