Michael Williams' deportation bus tour keeps running into delays.
Williams, who is trailing four other Republicans only days away from the May 22 gubernatorial primary, has undertaken a highly publicized tour in an attempt to highlight his strong positions on illegal immigration.
His deportation bus tour includes a 30-year-old bus and a custom paint job, a vehicle complete with prison bus decals on the windows and a message on the back about Mexican immigrants who've entered the U.S. illegally.
The first leg of the tour began Wednesday with stops in Clarkston and Decatur, where protestors surrounded the vehicle and kept it from making its next scheduled stop in Athens.
RELATED | Deportation bus tour cancels Athens stop, campaign blames DeKalb protests
Now, on Thursday, en route to northwest Georgia, Twitter photos show the bus actually broke down.
Campaign spokesman Seth Weathers said the bus "experienced mechanical trouble this morning and was briefly sidelined on I-75 near exit 315 in Calhoun. The bus has been repaired and is on the road to the next stop.
"Somehow, water managed to enter the fuel tank which caused the issue," Weathers said. "We certainly would not blame this on ANTIFA or others who are openly plotting to damage or destroy the bus. We know the left would never stoop to such a pathetic low. However, a closer watch will be kept on the bus while making stops."
DeKalb County police were called to the bus' location on North Decatur Road Wednesday after getting an anonymous 911 call about protesters "getting violent" and not allowing the bus to leave.
Deportation bus question prompts this response from Georgia gubernatorial candidate
EXCLUSIVE POLL: Will there be a Republican run-off in Georgia governor's race?
POLL: Georgia governor's race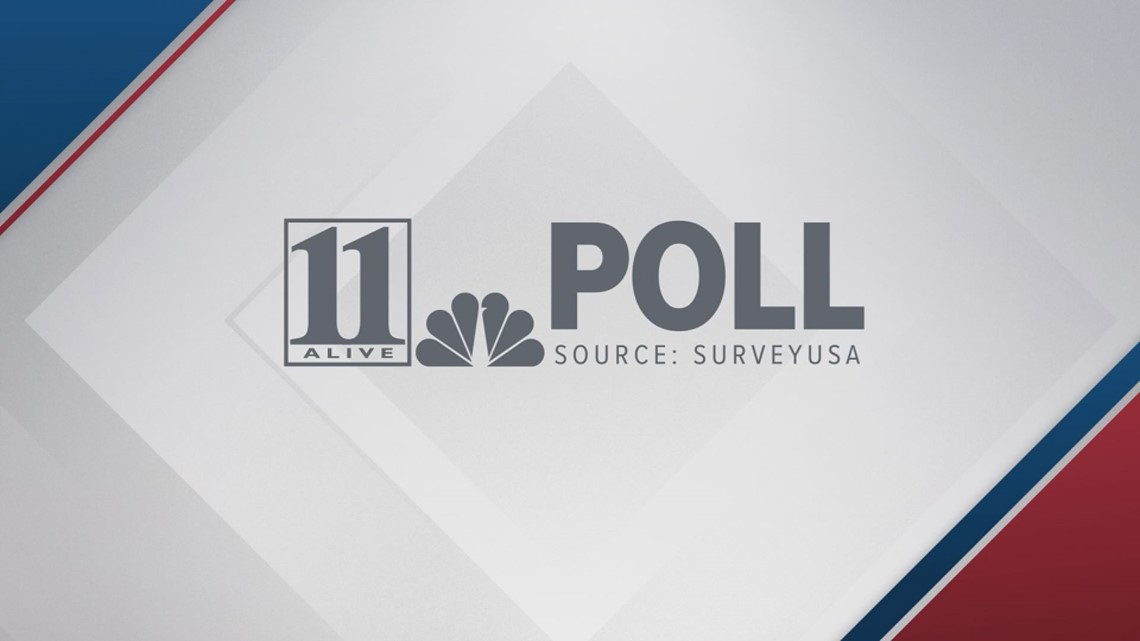 Deportation bus is latest stunt to win votes in Georgia's governor race