ATLANTA — Former President Jimmy Carter can add another accolade to his name.
Wednesday's event was held in Atlanta at The Carter Center.
David Firestein, president and Chief Executive Officer of the George H. W. Bush Foundation for U.S.-China Relations, said the award recognizes individuals who have made profound contributions that have been beneficial to China relations.
"And whose actions exemplify the highest attributes and values in true statesmanship as embodied by the life and service of President Bush," he added. "President Carter was the Bush China Foundation's unanimous choice to be the first ever recipient of this award."
The 94-year-old former president was not there to accept the award. However, his son James "Chip" Carter did so on his behalf.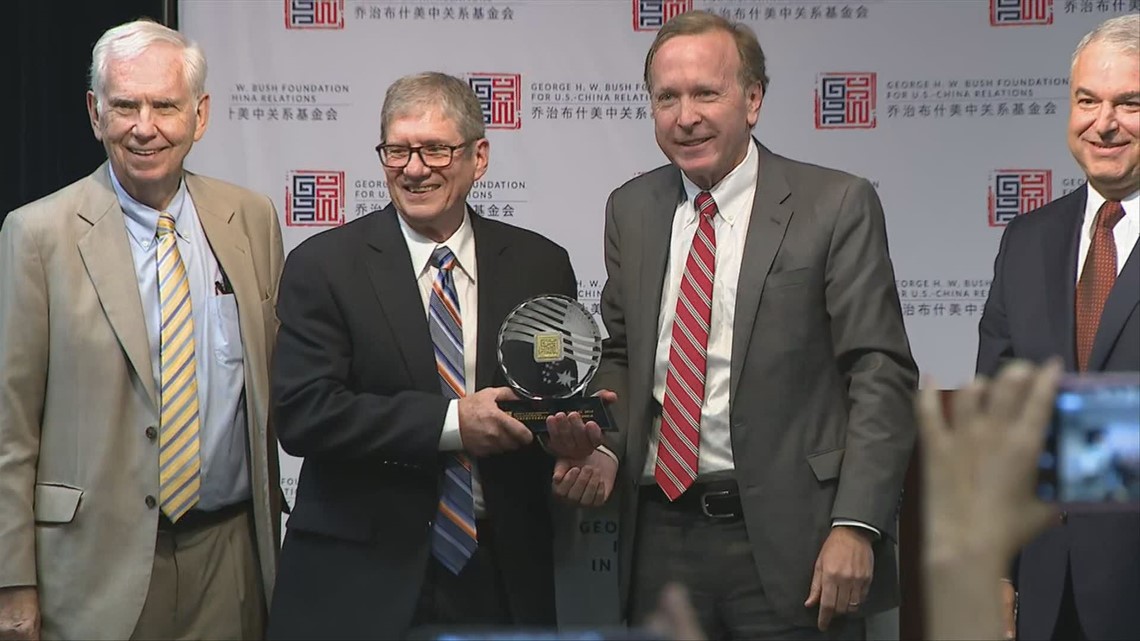 "Growing up in Plains, Georgia, I heard a lot of stories about China," he said. "My father's Uncle Tom was in the Navy and stationed in the Pacific and he wrote letters back home to my dad and sent souvenirs, told fantastic stories about China and the Pacific."
President Carter developed his own love for the country as a submarine officer in the Navy, Chip Carter said.
"My father is grateful to receive this inaugural award for statesmanship," he said.
Also in attendance was Neil Bush, one of the sons of late President George H. W. Bush. He spoke on his dad's core beliefs of the country.