ATLANTA — Judge Robert C. I. McBurney, who oversaw the Fulton County special purpose grand jury examination of efforts by former President Trump and his allies to interfere in the 2020 election in Georgia, on Friday briefly addressed the jury foreperson making several media appearances earlier this week.
Judge McBurney fielded the question while sitting on a panel on law and the media in Atlanta.
The moderator asked: "Judge McBurney, I would be remiss if I did not ask, do you have any public response to the statements made by the foreperson?"
The judge gave a succinct response: "So, I don't think it'd be appropriate for me to respond directly. I think it's important for people to understand the grand jurors took an oath and that oath requires the grand jurors to maintain in confidence - keep secret - their deliberations, full stop. That's the extent of their oath."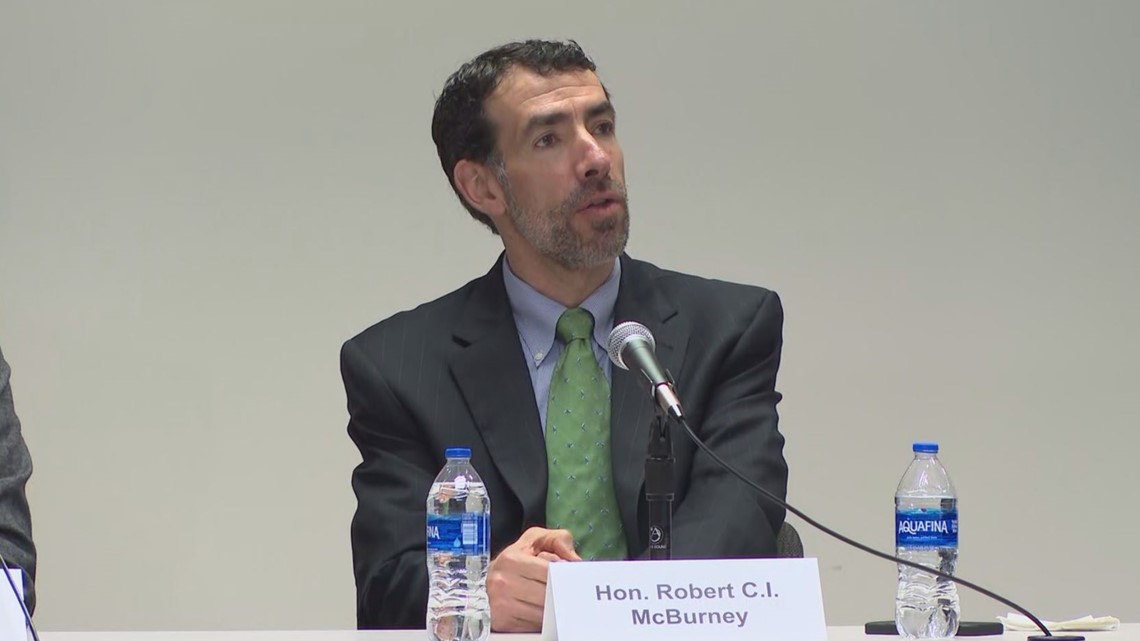 She gave hints at what might be in the report - including confirming the jury recommended multiple indictments against individuals involved in the efforts to reverse Georgia's 2020 election outcome - and described some of the processes related to the special purpose grand jury hearing testimony.
"You're not going to be shocked. It's not rocket science," she told The Times about potential indictments. "You won't be too surprised."
She noted during interviews, though, that she wanted to be careful not to overstep Judge McBurney's orders in the case - which was for jurors not to disclose their deliberations. He released only portions of the grand jury's report into their months-long investigation, citing concerns about due process for those who might be named in the report.
Ultimately, three sections of the report were released, with no names of any subjects of the investigation included. The jury's recommendations on indictments were not included.
After the round of interviews, Trump's legal team told The Times they felt Kohrs had "poisoned" the special purpose grand jury investigation and were considering challenges to it based on her statements. Legal experts who spoke to 11Alive's Nick Wooten this week however said it was "silly" to suggest Kohrs had damaged the case.
"That's silly," former Dekalb County District Attorney Robert James said. "That's my expert legal term there — silly. I just don't think that's the law."
He said his view of the interviews was that it wasn't clear Kohrs crossed a line with her comments.
"She walks up to it a few times," he said. "It looks like she's trying to exercise restraint and not say certain things."
And, he said, the media appearances shouldn't serve as a basis for quashing any possible indictments that may arise out of the special purpose grand jury investigation.
"I would ask them to point a segment in Georgia law," he said. "It just doesn't follow logically, and I'm not aware of any law that supports that argument."