Georgia has a new Secretary of State.
Robyn Crittenden was sworn in Nov. 8 following Brian Kemp's resignation earlier in the day. He announced his resignation during a press conference with Governor Nathan Deal, in which he was announced as the next governor of Georgia.
Kemp's challenger, Democrat Stacey Abrams, has not conceded the governor's race, which has still yet to be called.
RELATED: Brian Kemp resigns as Secretary of State after declaring victory in Governor's race
Crittenden lives with her daughter in Tucker, Georgia. She has served as commissioner of the Georgia Department of Human Services since 2015 and helped launch Georgia Gateway, an online portal for public assistance programs
RELATED: 'He owes the people of Georgia an explanation': Stacey Abrams' campaign not giving up fight against Brian Kemp
She also helped launch the Child Support mobile app, which allows parents to perform case actions on mobile devices, according to an official release from the Secretary of State's Office.
Georgia Secretary of State swearing-in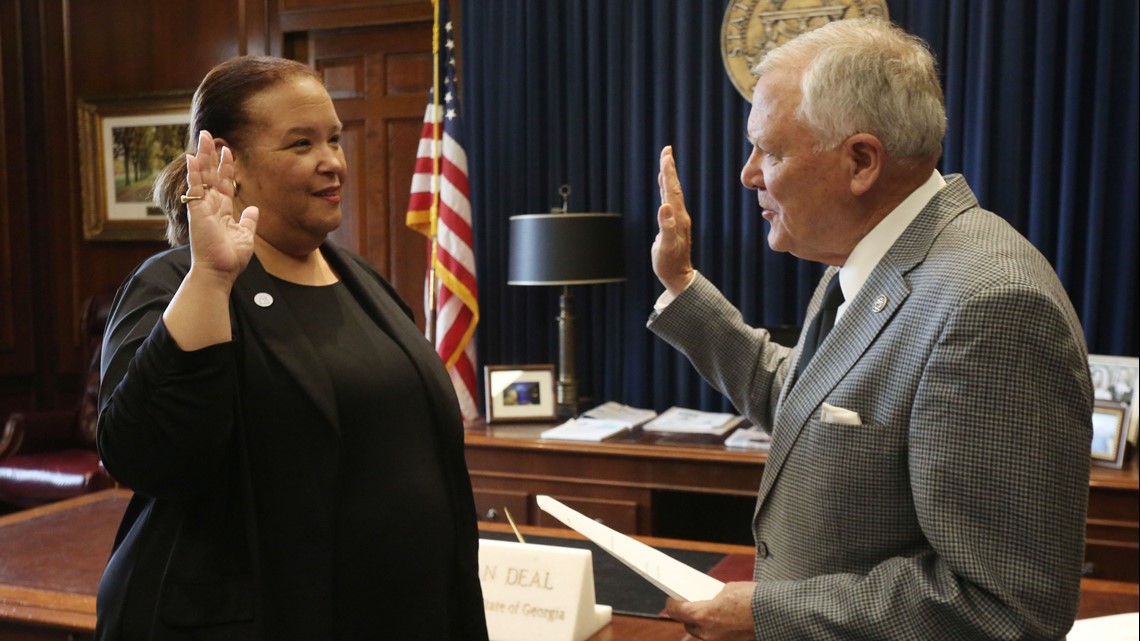 Crittenden also co-chairs the Older Adults Cabinet with First Lady Sandra Deal and has been recognized for her work on a comprehensive state plan on senior hunger issues.
MORE: Stacey Abrams' campaign: 'We do not accept' Kemp declaring victory in Georgia governor race
Commissioner Crittenden also served as executive vice president and chief operating officer of the Georgia State Finance Commission. She has also served as General Counsel at Morehouse College and was the executive vice president and general counsel at the Georgia Student Finance Commission. She also served as assistant county attorney in DeKalb County and was an associate at the law firm of Powell, Goldstein, Frazer & Murphy.
Crittenden received a BA degree from Yale University and earned her Juris Doctorate from the University of Michigan School of Law.