WASHINGTON, D.C., USA — Georgia Sen. David Perdue was an invited guest of President Donald Trump at the World Series Sunday night, his office confirmed.
His office said Perdue was "truly honored" to join the president and first lady for Game 5 between the Washington Nationals and Houston Astros.
The president was on hand for seven innings before heading back to the White House. The Astros took a 3-2 series lead with a 7-1 victory in Game 5.
His office made the point to mention to 11Alive that "he made it clear he would prefer to watch the Braves in the World Series."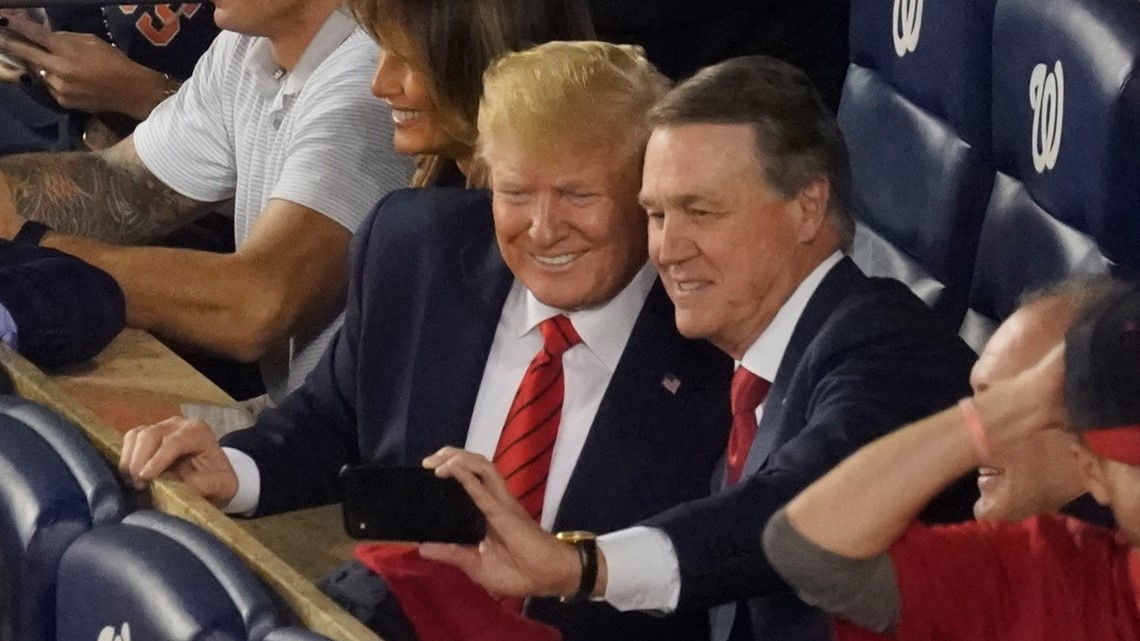 "We talked about why the Braves weren't there," he said with a smile. "I'm a Nats fan but I cheered for the Braves all night."
Baier also asked Perdue about the crowd's reaction to Trump at the game. Some attendees cheered, while others booed and yelled "lock him up."
"It just shows how out of touch this town is Bret," he said. "They have no idea how this president got elected."
"People in America are really upset with the fact that this town is just totally dysfunctional and ignores the interest of the rest of the country,: he added. "This president is fighting for the rest of the country and he's getting results."
There are also reports that, according to Trump's schedule, Perdue played golf with the president, South Carolina Sen. Lindsey Graham, and Major League Baseball commissioner Rob Manfred.
Until Sunday night, Trump had yet to attend a major league game as president even though the White House is a few miles northwest of Nationals Park.
A dozen or so other congressional lawmakers accompanied the president, according to a list provided by the White House, including Sens. Lindsey Graham of South Carolina.
The Associated Press contributed to this report.