LAWRENCEVILLE, Ga. — "She was precious," recalls Lisa Neil, an elementary school teacher with Gwinnett County. "It was a blessing to have her in my classroom."
Emani was 10 years old when she died after what the Gwinnett County District Attorney says were years of horrific abuse. Emani's stepmother, Tiffany Moss, is on trial for her murder. The D.A. says she starved Emani and tried to burn her body to cover up the crime. Emani weighed just 32 pounds when she died.
Death Penalty
Life without parole
Life with parole
Watch the trial live, here.
When Neil took the stand and began answering questions from Asst. District Attorney Lisa Jones, she smiled at the first mention of Emani's name. She told the jurors Emani was never disrespectful or disobedient.
"The only issue we had was having her homework completed on a regular basis," explained Neil.
"The only outburst I ever had… she cried (because) I was going to write down that she didn't complete her homework and she cried and cried. I told her it would be okay."
At this point in her testimony, the teacher broke down and silently cried. Jurors were moved by the teacher's emotions, with at least one touching her own eyes.
Neil told the court a particularly poignant story about Emani, in which she tried to befriend the classroom bully.
Asst. D.A. Jones brought out several photos of Emani taken at Bethesda Elementary School in Lawrenceville during the 2012-2013 school year. Two showed Emani smiling and playing at Field Day. Others showed her smiling and surrounded by friends in Neil's class.
"School was her safe place so she was always smiling," explained Neil.
Neil said she never saw any evidence of abuse. She said when Emani spoke of her home life she talked frequently about her little brother, whom she adored.
Neil would be Emani's final teacher. That summer, her parents began to home school her and she never returned to a classroom setting. Emani died in October of 2013.
When Neil left the stand, she walked into the audience, sat down next to Emani's grandmother and the two held each other in a long embrace. They silently cried in the next to the last row of the courtroom, as they shared their loss and grief.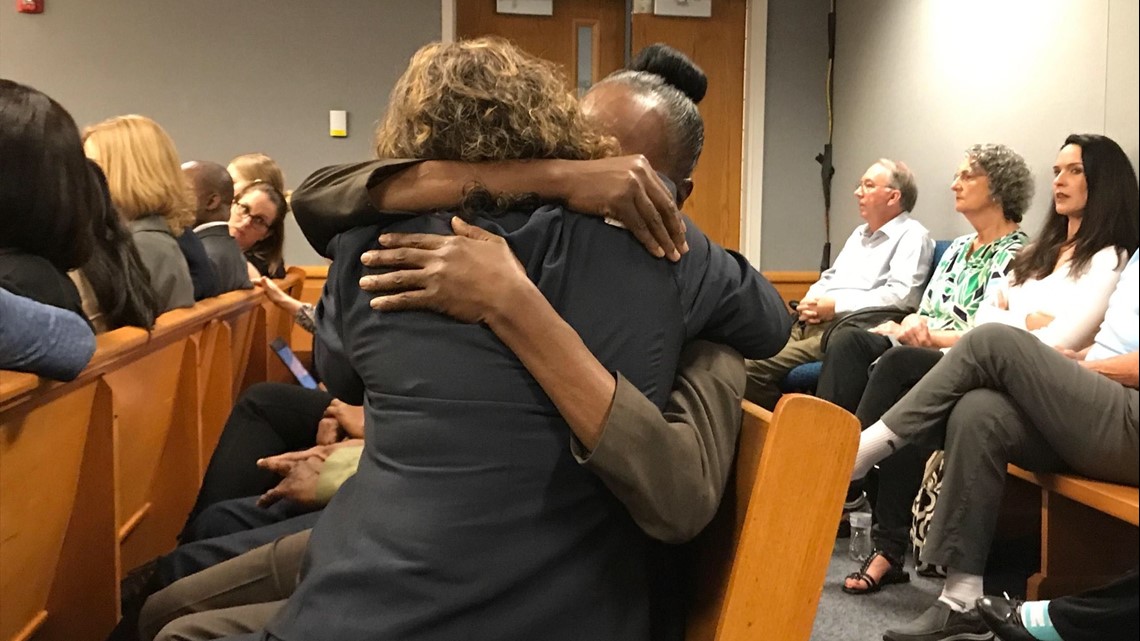 MORE STORIES FROM THE TRIAL