MT VERNON, Georgia — It took multiple animal rescues and canine groups from as far away as New York to save over 300 dogs from a breeder in Georgia just a few months ago.
According to investigators, Angela Powell had two properties in south Georgia with hundreds of dogs on each. After months of complaints from community members, the dogs were rescued and Powell was arrested on charges of animal cruelty.
The German Shepherds were found in fecal filled mud in the middle of winter, with no dry patch for their paws.
It took about a week for the animal rescue groups to get all the dogs off Powell's Montgomery property.
After medical treatment, some have found new homes in Georgia and neighboring states, but most sit in shelters waiting for the chance to be adopted.
One of the dogs saved from the Montgomery County compound is Boss.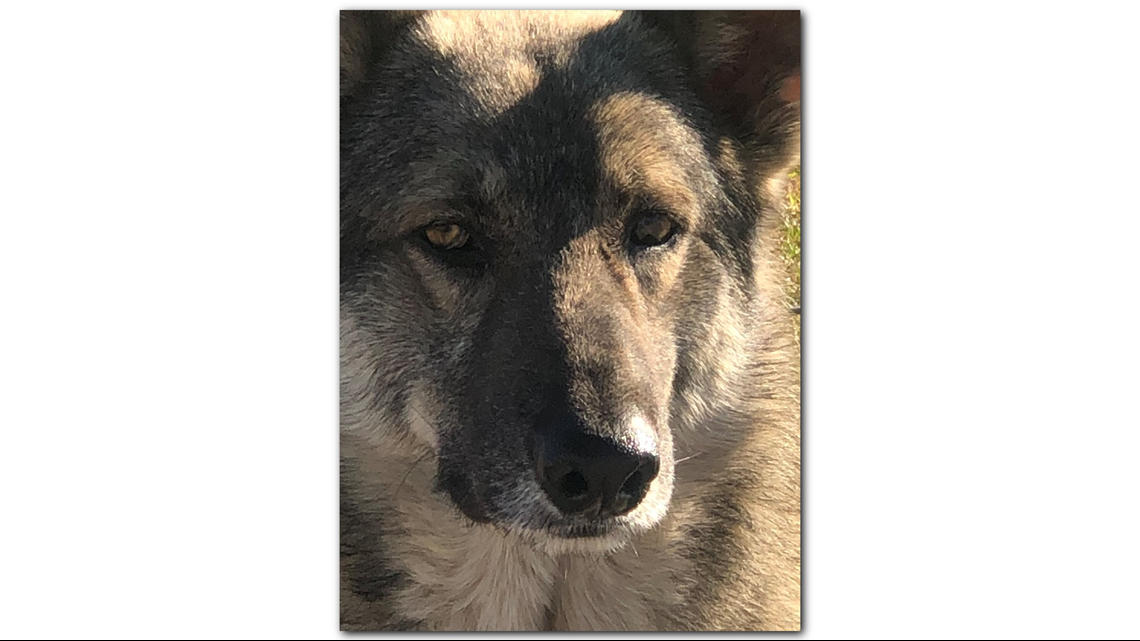 Boss was found in an enclosed patio and was one of the last dogs taken from the home according to Montgomery County Commissioner Greg Palmer.
"Boss was boss. I saw Boss, he was the guard dog on the porch," Palmer recalled.
He heard about the conditions at the home and was part of the push to get investigators to do something about it.
"It broke my heart and when I went down there one weekend, it made my physically sick. It was raining, and the dogs were bogging down all the way to their bellies and there was nowhere for them to lay. It was just horrible," Palmer said.
In the week that Palmer helped rescuers get all the dogs safely removed, he developed a strong bond with Boss, which turned into a friendship.
That's when Boss' unfair and cruel life became a comeback story.
After getting medical attention, Palmer decided to give Boss a new life and took the silver German Shepherd home.
As part of our 11Alive Reveal investigation we drove out to Montgomery County to see Boss at his new home, with his new family.
► WATCH | 11Alive UpLate on Wednesday at 11 p.m. for more on the investigation into Angela Powell and why critics are saying Georgia doesn't act fast enough in saving dogs from these situations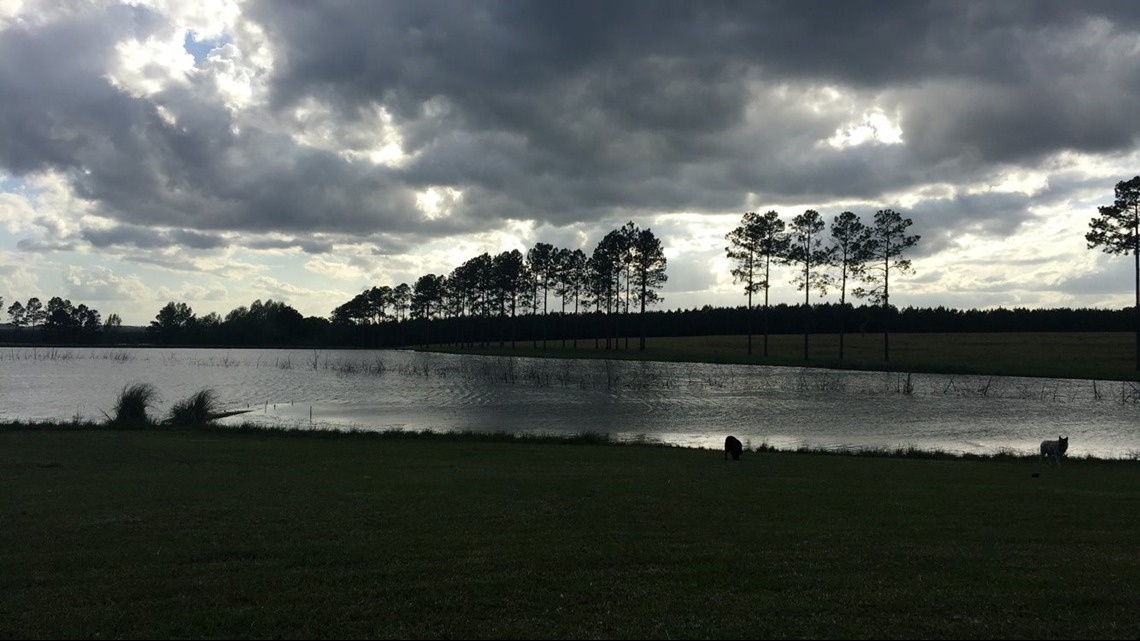 The 300 acre grounds outside the city has room to run and two ponds that Boss enjoys romping around in. Although he has all the space, Palmer says he likes to stay close to the house. "Boss is a home body and stays within about 3 acres around the house," laughs Palmer.
Although Boss is now living the good life, he's still adjusting to his new normal.
"He won't let me touch him. He has come within about 3 feet," Palmer said.
After living in filth, Boss now has acres to roam, a clean dog run in the yard and a outdoor house to call his own -- a safe and familiar place for him to adjust to his new setting.
While in the run, Palmer would go in to sit with Boss and bond.
"When he was in the pen, Greg could get in there and hold him and love on him. Other than that, we can't get a hold of him. We can't touch him," said Palmer's daughter, Monti Winge.
Dog finds new home with man who saved his life
One thing that helped Boss come out of his shell was the day that Palmer brought home another rescue dog named Sallee.
Sallee is a black lab mix that was found wandering around town before finding her forever home with the Palmer's.
The two have been inseparable since. It appears Boss now has a boss of his own.
"She's his boss. I mean he takes his orders from Sallee," Winge said.
It's unclear how old Boss is or if he has any other breeds in his DNA besides German Shepherd.
The Palmer family believes there's some type of wolf lineage. They might test his DNA -- if he gets comfortable enough to get close to them.
"I went to a wildlife place in Savannah and I saw a wolf, and I just said, 'that's Boss'! He looked just like Boss," said Winge.
But whatever it is in his DNA that makes Boss the dog he is, his new family said he has taken on the role as protector of the house.
When the 11Alive Reveal team pulled up to the home, Boss greeted us and watched us the entire time we were there. He even circled the property multiple times.
The Palmer family said that's what he does, all day and night. If anyone makes a noise inside the home or out, he notifies them with a bark.
So, for now Boss is living the country life with his new family and his gal Sallee.
"I know he's happy. No doubt in my mind," said Palmer.
If you have a survivor success story, we want to hear about it! Tweet at us using #TheRevealon11 and #puppymillsurvivors.
The Reveal is an investigative show exposing inequality, injustice, and ineptitude created by people in power throughout Georgia and across the country. It airs Sunday nights at 6 on 11Alive.

More of The Reveal: