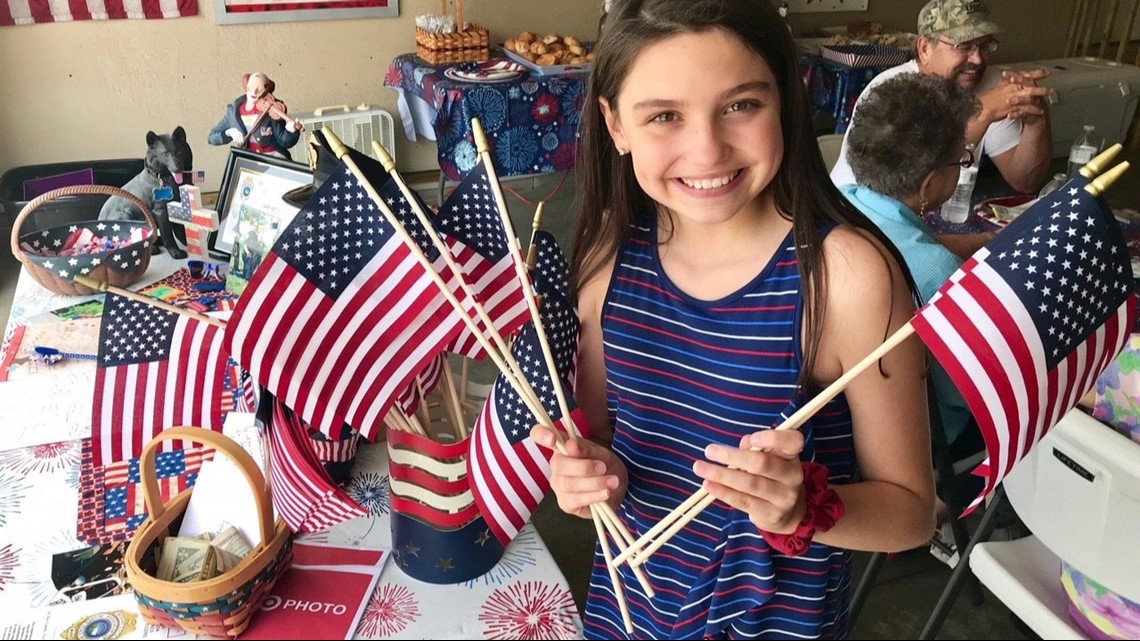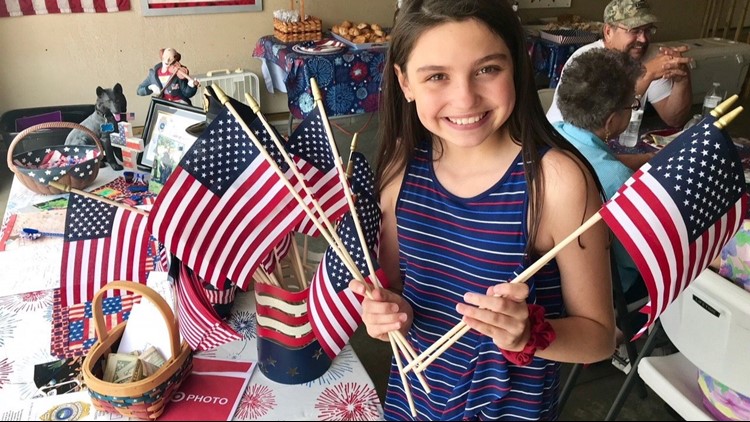 Editor's Note: This story originally ran in June of 2018.
ROCHESTER, Minn. – David Dutton never missed an opportunity to fly the flag – on his house, on his Jeep and on his Rochester Police Department uniform.
Eight years after his death, Dutton's 14-year-old daughter is keeping her father's love for America's colors alive.
"Big, big day," Sydney Dutton says as she emerges from her home, arms loaded with Flag Day decorations.
By the end of the day, Sydney will have given away nearly 250 flags - and even more smiles.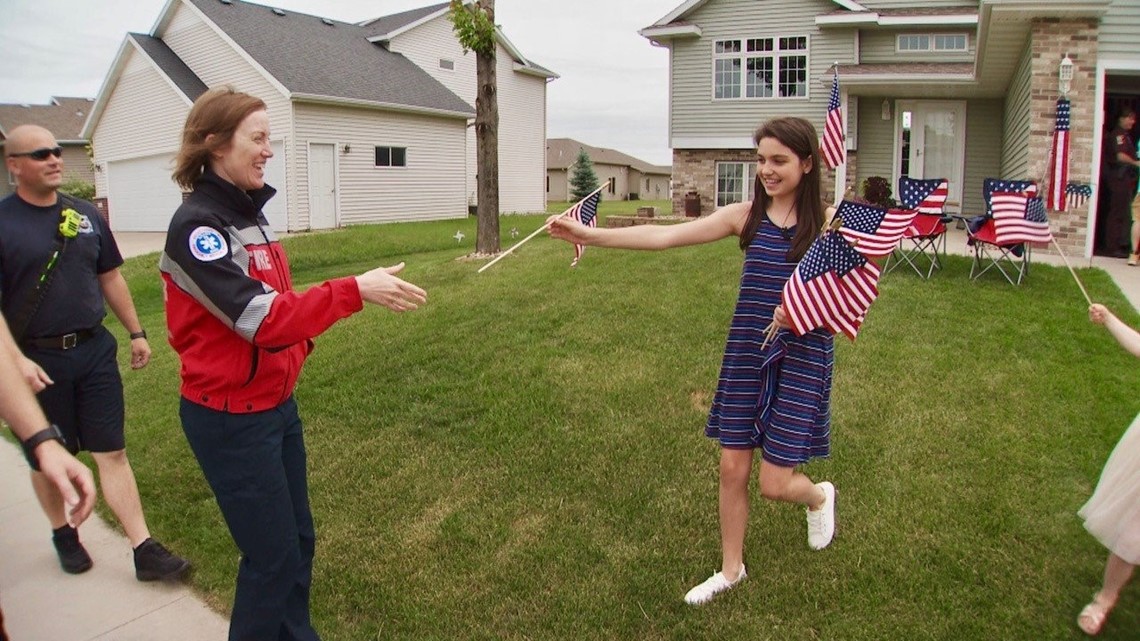 She'll also have collected more than $3,000 for an organization that helps injured Minnesota police officers.
"It's a sad day, but with the support of others it makes it so much happier," Sydney says.
Sydney's father died on Flag Day.
Forced into a medical retirement after suffering a work-related injury, David Dutton slipped into depression, a two-year battle that ended with his suicide.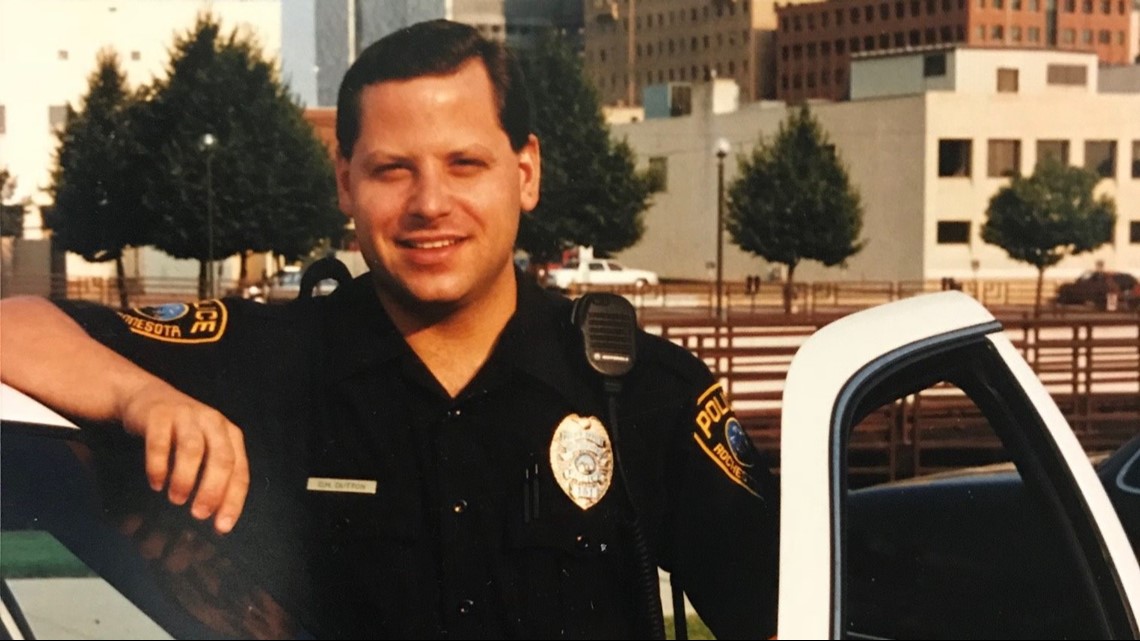 "He really struggled," Lisa La Liberte, Sydney's mother, said of her husband. "That was his life, being a police officer."
Sydney was 6 when her father died. Two years later, she presented her mother with an idea.
"We were actually in the car and she says, 'Can we hand out flags on Flag Day, the day that daddy died?'"
Lisa envisioned a handful of flags passed out to neighbors. But as word spread among Rochester's police officers, firefighters and ambulance drivers, Sydney's idea blossomed.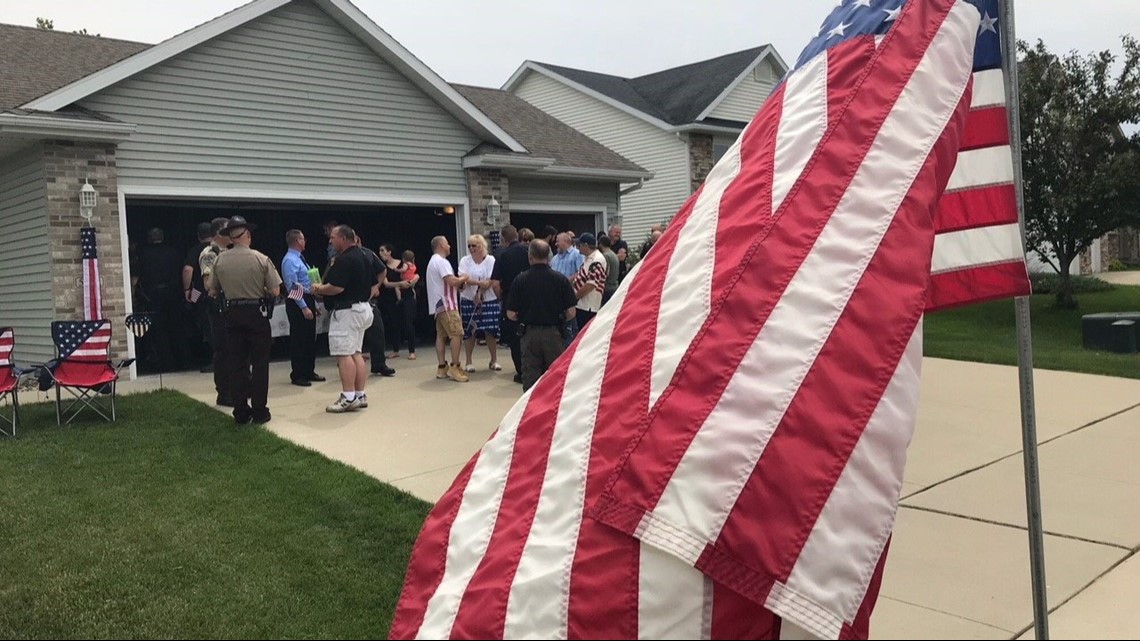 "Happy Flag Day," Sydney says again and again, as scores of people – many in uniform – arrive at her family's Rochester home.
Sydney greets each with a small flag. Those she's met before, get a hug. Joggers, dog-walkers and garbage men get a flag and a smile too.
"Her big heart has made this day a lot easier," Sydney's mother says.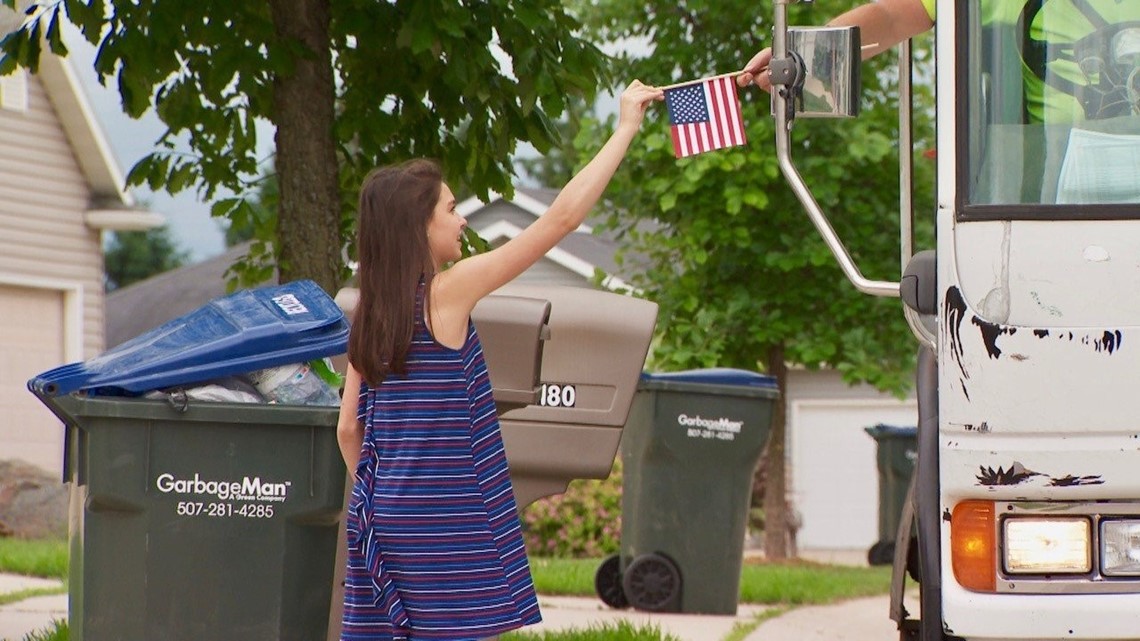 "The vitality that she has, and the personality that she has, is just infectious," Jim Crawford, the association's president, says.
Sydney's fundraising efforts were bolstered this year by a $750 donation from the Rochester Police Benevolent Association.
Sydney, moved to tears by the donation, received a round of applause from officers gathered in her driveway for the check presentation.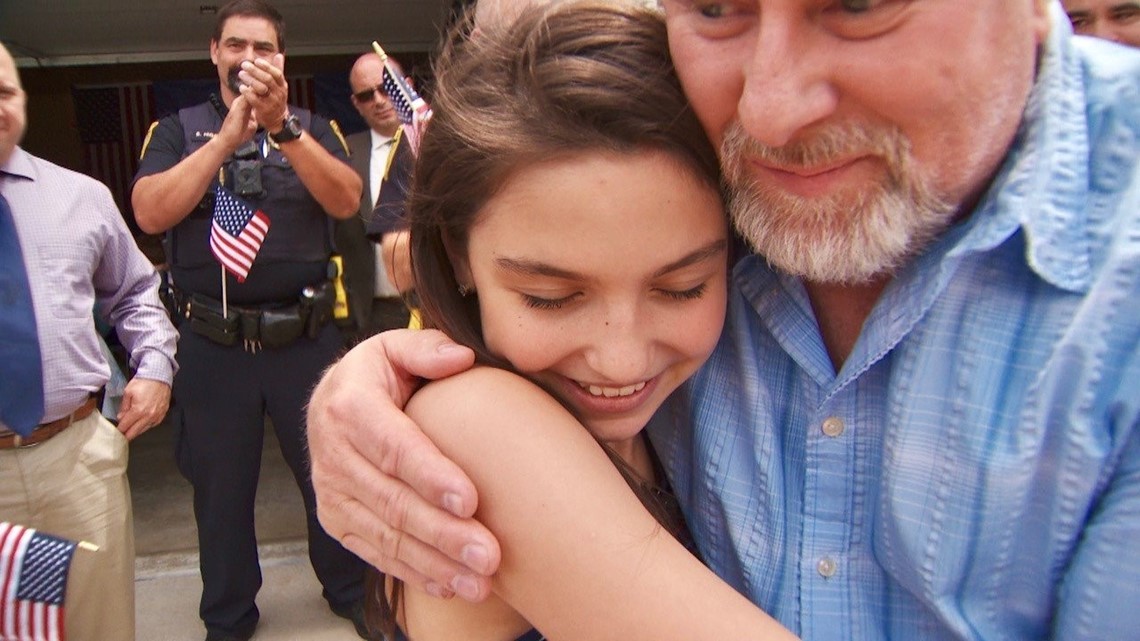 "I think it reminds her of how good of a cop her dad was," Sydney's mother says.
Mark La Liberte, Sydney's stepfather, shows his support with food, smoking 67 pounds of pulled pork for this year's event. "I said, 'If you want to bring guys here, and people over, at lunchtime, let's feed 'em,'" he says.
But Sydney's flags remain the main event, just as her father would have wanted it.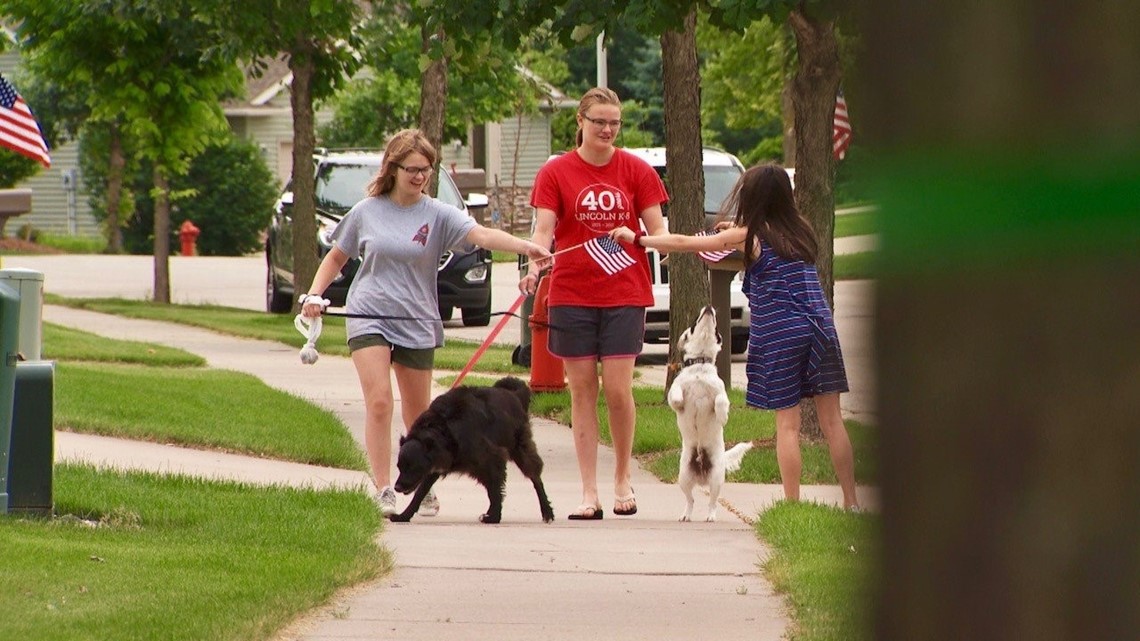 "I could just picture him smiling and laughing and saying, 'Great job, Syd,'" said Sydney's uncle, Casey Moilanen, a captain in the Rochester Police Department.
In addition to honoring her father, Sydney would like others who've experienced the loss of a parent to know there's hope.
"I think he'd be proud of how far I've come," Sydney says.
PHOTOS: Land of 10,000 Stories: Flag girl