UPDATE: Both Gwinnett officers have been charged with several counts including felony aggravated assault, felony violation of oath of office and misdemeanor. In total, the officers face 10 charges altogether.
GWINNETT COUNTY, Ga. -- A second Gwinnett County Police officer has been fired after another video of a controversial traffic stop emerged on Thursday.
Former officers Michael Frank Bongiovanni and Robert J. McDonald are facing ten charges total with both of them facing charges of felony aggravated assault, felony violation of oath of office and misdemeanor battery.
In the 10-second-long, new video, a police officer, identified as Sgt. Michael Bongiovanni, a 19-year police veteran, can be seen pulling the driver of a red car out of his vehicle. The driver stands with his hands upraised.
Bongiovanni appears to be holding a weapon while facing the driver. The officer then rares back and punches and pummels the driver, whose hands remain upraised.
Police said Thursday night that Bongiovanni had been terminated, and a criminal investigation is underway.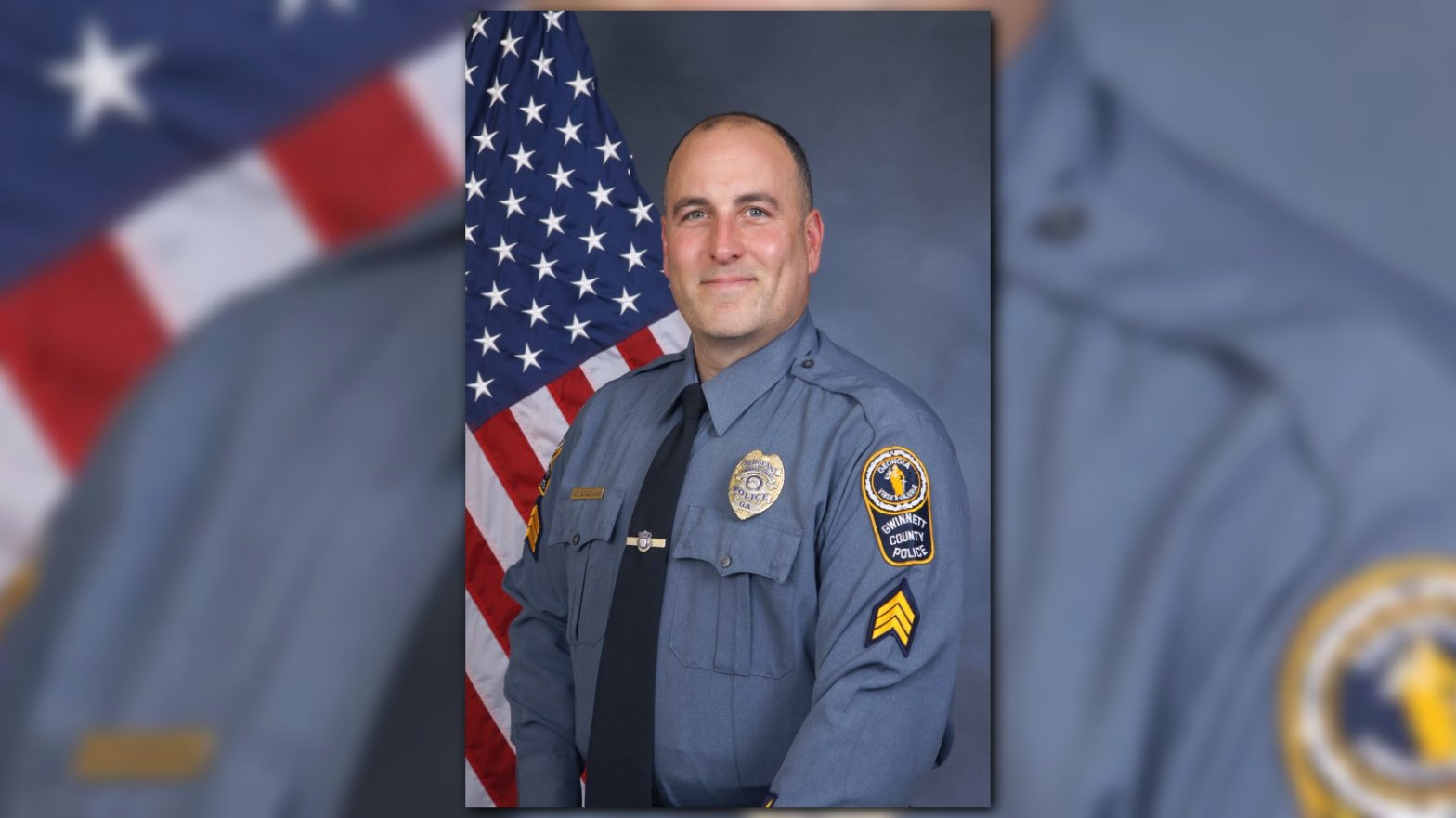 "The revelations uncovered in this entire investigation are shocking," police said in the statement. "We are fortunate that this second video was found and we were able to move swiftly to terminate a supervisor who lied and stepped outside of his training and state law. Michael Bongiovanni was hired September 1998 and graduated the police academy February 1999."
In the earlier video, which had been released on social media on Wednesday, the driver -- identified on Thursday as Demetrius Hollins -- was being placed on the ground while in handcuffs by the officer that initially responded.
While Hollins was face-down on the ground, a second officer, Robert McDonald, responded to assist with the arrest. As he arrived, he ran up and stomped on the prone and helpless Hollins.
"What I viewed last night was disturbing to me and disturbing to other," Gwinnett County Police Chief Butch Ayers said at a news conference Thursday afternoon. "What happened last night involving the officer last night was embarrassing to the Gwinnett County Police and other law enforcement."
Gwinnett County authorities terminated McDonald Thursday afternoon for his actions.
"We acknowledge that the actions of these two officers have implications that will be felt for some time," Thursday's statement said. "However, we also believe that our decisive action in terminating both officers speaks volumes about what is expected of each officer that wears a Gwinnett County Police badge."
Police have scheduled a news conference for Thursday evening to discuss the newly-surfaced video.
PHOTOS: Officers fired after traffic stop