SMYRNA, Ga. -- The city of Smyrna is the first municipality in Georgia to pass a measure to force drivers to go hands-free while behind the wheel.
Their ordinance was passed on Jan. 2, and once it is enacted, drivers will not be able to have phones in hand while within the city limits. The measure does allow for what they call a "one-touch" rule -- this means drivers may answer a call, hang up a call or open a navigational app. But once the phone or app has been activated, drivers must use voice commands to operate it.
The measure's sponsor, Derek Norton, says the law will apply to motorists at red lights or in traffic, but it will not apply to those pulled over on the shoulder or in a parking spot.
The General Assembly is set to debate on House Bill 673 this month. That is a similar measure which will prohibit distracted driving due to using wireless devices.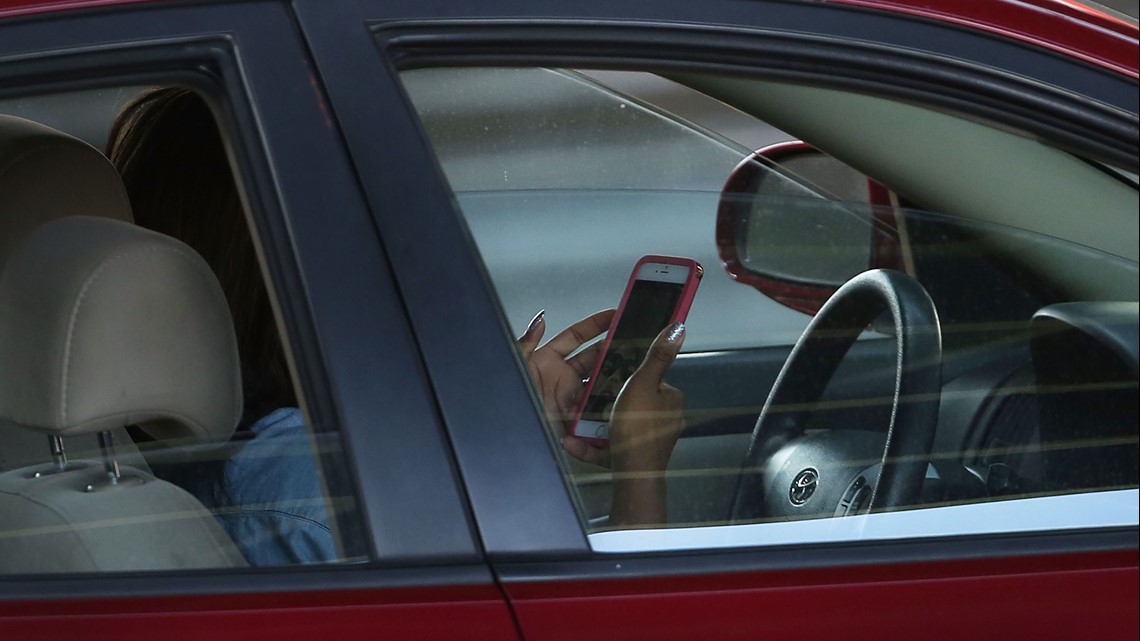 The Smyrna law moves beyond current Georgia law, which prohibits drivers under the age of 18 with learner's permits from using wireless devices while driving, and bars adults from texting while driving. Violators under the Smyrna measure can be fined up to $150.
Their new law will go into effect on April 2. This gives an opportunity for the state legislature to craft its own hands-free measure, and to make adjustments in its local ordinance if necessary.
Monday was an emotional day at the State Capitol as three mothers testified about accidents where their children were killed by distracted drivers. This is one of those rare bills that would really affect the everyday lives of so many of us who use phones inside cars. These mothers say it is long overdue.
"She was beautiful, vibrant 20-year-old junior nursing student at Georgia Southern University," said Kathy Clark.
Clark lost her daughter Emily in 2015. She was one of five nursing students whose car was slammed by a tractor-trailer on Interstate 16, driven by a man who told police he had no idea the car was in front of him.
"This bill has the ability to save lives for every driver, every passenger and every pedestrian in Georgia," said Natalie Bacho. Bacho's daughter Abby was 9-years-old when a driver plowed into her family's minivan and took the young girl's life.
"All of this was caused by an 18-year-old who ran a red light as he was in a series of phone calls,' Bacho said.
She, too, supports the bill. It would outlaw phone use by hand, and provide stiff penalties that increase with repeated convictions. It would allow one swipe or touch to answer or make a call, and it would allow hands-free GPS use, much as in the new Smyrna law.
"My son Parker was killed by a distracted driver," said Sherry Madliak.
Her son Parker was walking in Newnan when a driver swerved his car off of the road and struck him. Many backers of the bill want to see distracted driving take on the same cultural stigma as drunk driving.
"I sit at a traffic light and see people all around me texting and talking and not paying attention," Madliak said. "This carelessness took my son."