'A different cry' | Mom describes heartbreak after finding 7-year-old son dead
Jeffery loved dressing in costumes and was full of energy. He was wearing a one-piece Batman pajama suit when he died, according to the autopsy.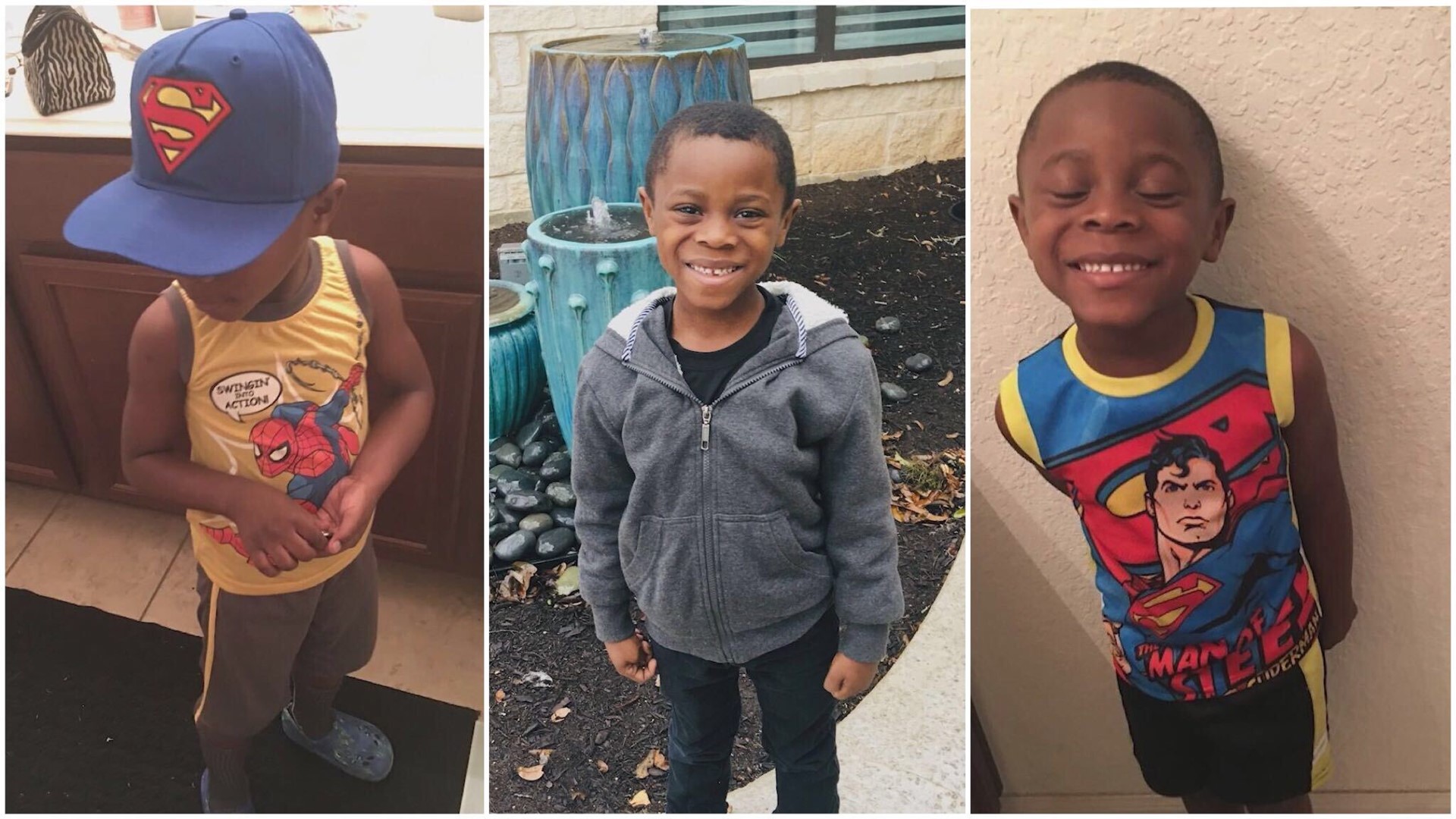 Editor's note: This story contains racist language and graphic descriptions of death by suicide involving children. If you or someone you know is struggling with thoughts of suicide, help is available. Call the National Suicide Prevention Line at 1-800-273-8255.
Lakeshia Chaney was told she couldn't have any more children, but her son, Jeffery Taylor, came along and proved doctors wrong.
"I had him. That's why I call him my special baby," Chaney said.
Jeffery loved dressing in costumes and was full of energy. He was wearing a one-piece Batman pajama suit when he died, according to the autopsy.
"I would do anything to have my son back, but the Lord knows it's not going to happen," LaKeshia said.
Jeffery's father, Jermaine Chaney, shared why his son's death still bothers him.
"It just it feels bad because it's like, it's so strange, how could it slip through the cracks like that, on us?" he said.
Jeffery was only 7 years old.
In episode two of the series "A Different Cry," Jeffery's parents share their son's struggles and how he died. Experts also discuss how suicide attempts among Black children have increased over the years and how suicides are also undercounted.
Blood on his face
:
"That particular day, it was pushed up under my bed," she said.
On the night of Dec. 20, 2019, Jeffery found his way to the Bible case.
"I woke up the next morning, not realizing Jeffery was still asleep," she said tearfully. "I went straight to the room. I saw my baby, laying there, like he always is, but when I look to the left. I saw my gun and I saw blood. Dried blood on my baby's face and I just screamed. I just screamed."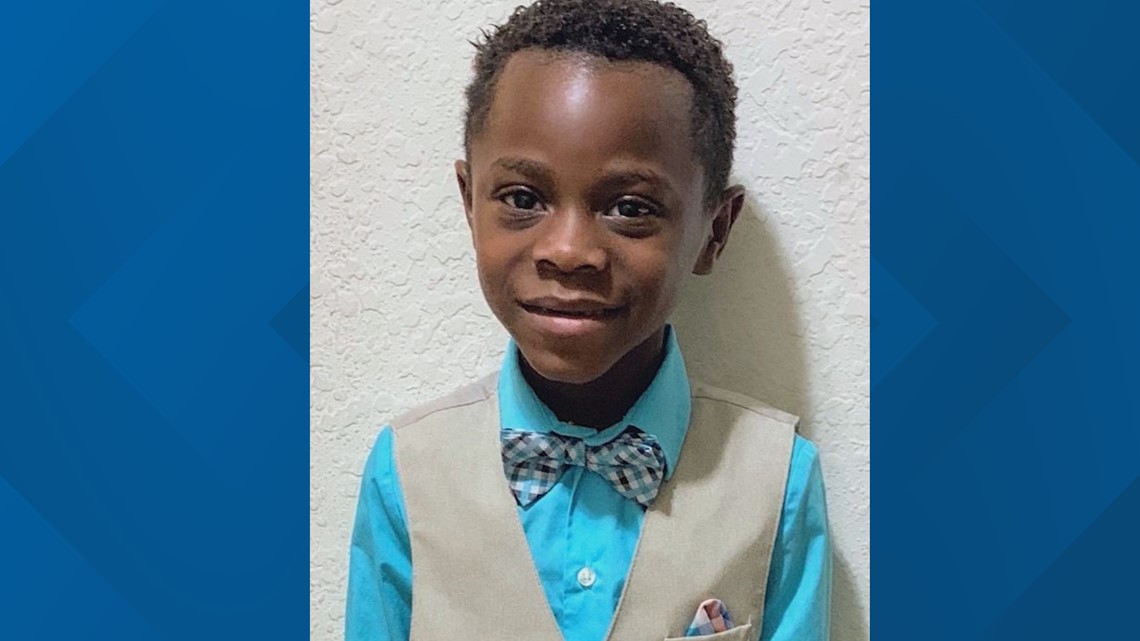 She said she grabbed her son, crying and yelling. His body was "hard as a rock."
"I was screaming. I just kept saying 'Jeffery. Why? Hold on. I told you to hold on. I was going to take -- I was going to take care of it,'" Lakeshia Chaney said crying.
"But God had something else in store for my baby," she said.
'A different cry'
:
"When we say suicide doesn't discriminate, we mean that no one is immune from suicidal ideation, attempts or even death," said Janel Cubbage, a suicidologist.
However, Jeffery Taylor's death isn't included in those numbers. The autopsy report said the 7-year-old's death "appears to be an accidental event with no clear evidence of foul play or suicide."
But his family said this was no accident.
"That is something that's going to always stay with me," Lakeshia Chaney said. "Probably 'till the day I die. Hearing my baby cry out to me, because that was a different cry that he did."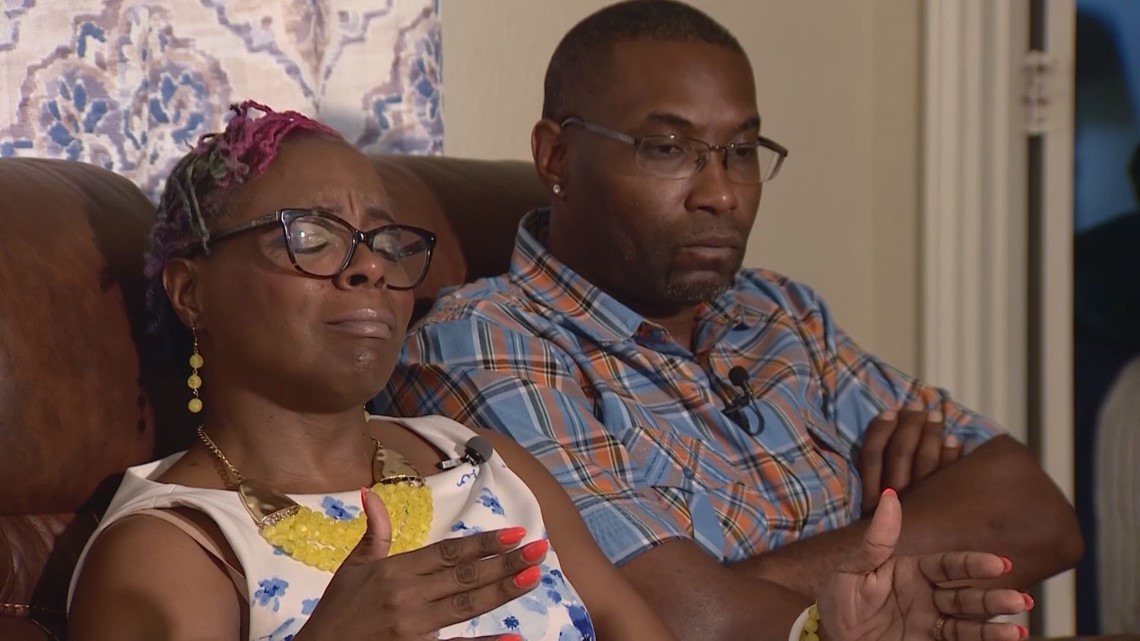 Her son died on the last day of school before winter break in 2019 -- just days before Christmas. She said he came to her that day crying.
"He cried so hard," she said. "He said, 'mommy, I'm so tired.'"
It was the first time the Chaneys learned about their son's struggles at school.
"I felt like my baby just was pushing everything in, in that little brain of his," Lakeshia Chaney said. "A 7-year-old dealing with being calling a [N-word], snaggletooth, 'you're ugly.'"
The Chaneys said their son didn't want them to go to the school for fears of embarrassment.
"Because he didn't want to get nobody in trouble," Lakeshia explained. "So he didn't say nothing. He was just dealing with it and praying for them."
According to the Centers for Disease Control and Prevention, kids involved with bullying are more likely to report high levels of suicide-related behavior.
What the data reflects
:
This is important to note when examining other data points.
"While the numbers that we have so far preliminarily are showing that there was a decrease during the pandemic, we really have to keep an eye out for those group differences. Similar to 2019 suicide data, the CDC released that overall suicide deaths went down. Everyone was excited," Cubbage said. "That's the first time suicide deaths and rates have decreased in about 20 years, but when you actually look closer to the data, that decrease was almost exclusively experienced among white Americans. So every other racial category experienced an increase in suicide deaths."
Cubbage said there's is a lot of information about what works for white youth when it comes to preventing suicide.
"And we just don't have that same evidence base or literature around Black youth suicide," she said.
Cubbage said many times when researchers are applying for funding to implement programs, they need evidence-based data to show there is a need.
Turning pain into purpose
:
While Jeffery's death was recorded as an "accidental event," 10-year-old Seven Bridges' death 11 months earlier was ruled suicide after being bullied at school. His mother, Tami Charles, is turning her pain into purpose.
"With my son's death, for me… I have a responsibility. And that's the scary part," she said.
Charles has been there to support other families dealing with some of the same things her son went through. She recalled a moment where she received a heartbreaking question from a young girl.
"I'm thinking I'm getting ready to talk to this little girl about being bullied and how to feel. And the first thing this little girl asked me -- she's 8 or 9 -- 'Miss Tami, do you think Seven's in a better place? Do you think he's happy there? Do you think that I would be more happy where Seven is?'"
Charles said her son had been called the N-word, bullied, and even choked on a school bus in different incidents. In 2018, he spoke out about one school bus incident with 11Alive's sister station in Louisville, Ky, WHAS11.
"I can't get him choking me out of my head -- I thought he was my friend," he said.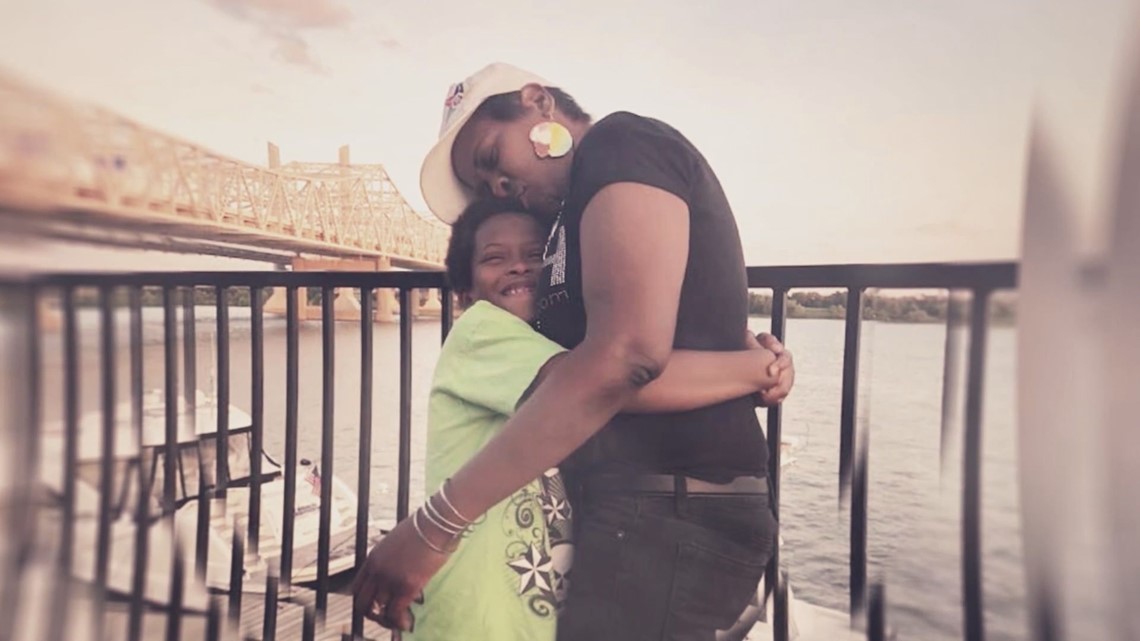 However, Seven wanted to move forward and said, tomorrow is a better day.
"So I can still make friends with him," he explained.
He never got the chance. Now, his mother is focused on helping others.
"This is why I have to do. What I don't want to do. My son got bullied and he completed suicide," she said.
Religion, research and racism
:
"We've gone from feeling like suicide wasn't an issue for Black and Brown communities, to now realizing that Black and Brown kids, particularly young Black males, are dying at a rate double of that as their white peers," said Victor Armstrong, the chief health equity officer for the North Carolina Department of Health and Human Services.
Prevention efforts to combat youth suicide have helped white children but haven't worked when it comes to youth of color.
"I know it doesn't work because of all these people that they could call. Y'all got a slew of 800, 888 numbers you can call, but you happen to find this 502 number and call me," Seven's mother Charles said.
For many Black families, religion is a mental health treatment.
"I grew up hearing that if you're experiencing anxiety, depression, that that's you just need to pray harder. That was characterized as more or less spiritual weakness," Armstrong said. "What that told me was that I didn't have the right to feel anxiety. I didn't have the right to feel emotional pain."
"We can't ignore racism, police brutality, institutional racism. We have to address those things, especially for Black youth," Cubbage said.
Research shows racism is taking on a greater role in bullying and Black youth suicide.
"We saw the deaths of George Floyd, and Ahmaud Arbery, and Breonna Taylor. For Black and Brown kids that see this and the differences in the responses, those things over time take a toll on the psyche of kids and adults," Armstrong said. "That historic trauma. That complex trauma. Over time that starts to weigh on anyone."
"Everybody's a woulda, coulda, shoulda until it happens to you.," Jermaine Chaney said. "I wish I woulda, coulda, shoulda have my son."
KENS 5 has done extensive coverage on Jeffery, his family, and the school district. Their recent report revealed the family flied a federal lawsuit against the district. The district denies the allegations and has moved to dismiss the case Read more about it here.