An Exceptional Problem: How police are clearing rape cases without making arrests
Many suspects in rape crimes that are exceptionally cleared are still on the streets even though the case is considered solved.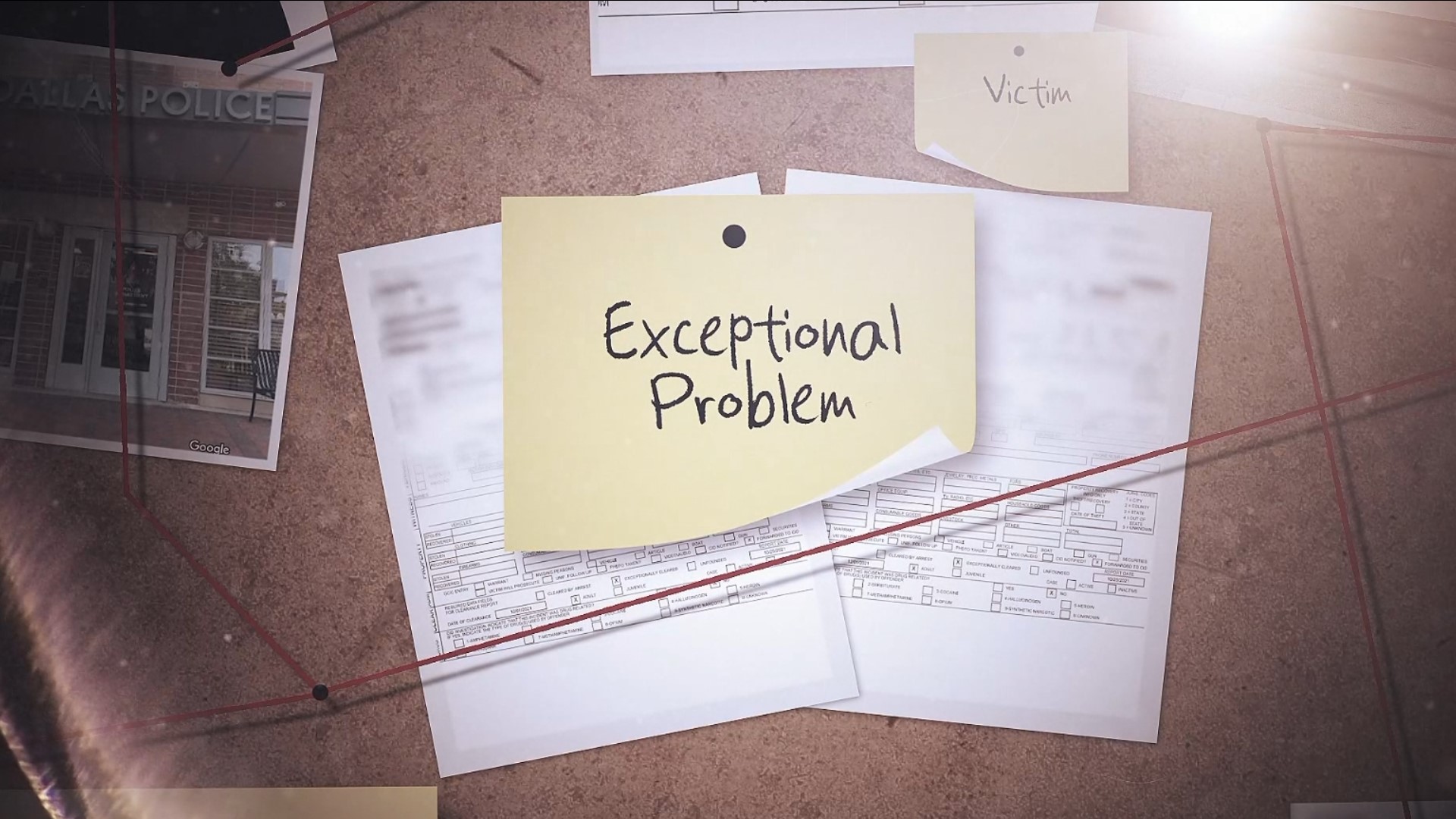 All Christian Parks said she wanted was justice.
"He knows what he did," she said through tears.
At 19 years old, Parks filed a report with Dallas, Georgia Police saying her boyfriend sexually assaulted her.
"He did stop and say he was sorry after, much after I said, 'No, please stop,'" Parks recalled.
Dallas PD closed her case, saying the case lacked evidence. Christian knew her case was closed, but she didn't know police also marked her case "Exceptionally Cleared."
What is Exceptional Clearance?
:
Exceptional clearance is something police can use to clear a case when they can't arrest a suspect for reasons beyond their control. For example, the suspect is dead, is already in prison, or the victim no longer wants to pursue charges.
But first, police must identify who and where the suspect is and have enough evidence to make an arrest. That means Christian's case could not be exceptionally cleared, but police did it anyway.
"That makes me so mad," Christian said when 11Alive explained to her how her case was marked.
Retired police sergeant and expert on exceptional clearance Liz Donegan said misusing exceptional clearance is a big deal.
"The public is under the false impression that we have solved a crime and a rapist has been held accountable," she said.
That's because, in policing, a case marked exceptionally cleared appears the same as one solved by arrest. Yet, in reality, the suspect is still out there.
Incorrect markings are common
:
Our investigation found Christian's case isn't the only one mismarked by Dallas Police. In fact, all four of the department's exceptionally cleared rape and sexual assault cases reported in 2021 were incorrectly given that label.
11Alive investigators contacted Dallas Police about our findings and the department admitted it made a mistake. Those four cases are now marked "inactive." This means the case no longer looks solved, and it can be reopened if more evidence comes to light.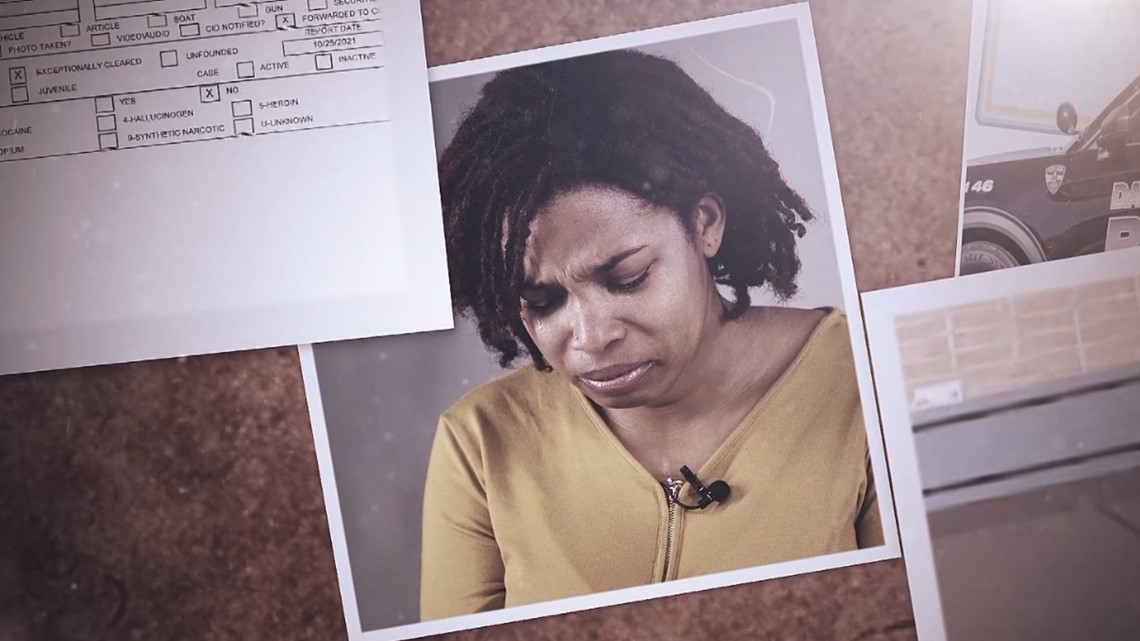 Afterward, Dallas Police did not return our multiple requests for an on-camera interview.
Meanwhile, Christian said something needs to change.
"They (the suspect) get to continue to live their lives. They don't have to go to therapy and relive those moments," she said. "They don't have to think about it."
It's happening across the state
:
Our investigation doesn't end here, and it doesn't stop in Dallas, Georgia.
11Alive investigators researched this issue for more than a year and uncovered many departments are misusing exceptional clearance. It gives the appearance that rape cases across the state are being solved at a higher rate than they actually are.
The misuse of Exceptional Clearance
:
Robin Smith-Bright had never heard of exceptional clearance, even though it is why her daughter's rape investigation is closed.
It's a little-known way where police can clear crimes without ever making an arrest. 11Alive found when it comes to rape, it's far from an exception.
"What is that?" Smith-Bright asked.
It's supposed to mean police couldn't arrest a suspect for reasons beyond their control, even though they have the evidence they need. Those reasons can be anything from the death of the suspect, the victim not wanting to prosecute, or the suspect is already in custody for another crime. That's not how Evans County used it in Smith-Bright's daughter's case. They exceptionally cleared it – citing a lack of evidence. Sheriff Mac Edwards didn't see a problem with that.
"My exceptionally cleared, the previous sheriff's exceptionally cleared might be two different things," Edwards said.
We explained there is only one definition for exceptional clearance. Edwards said, "It's a play on words I guess."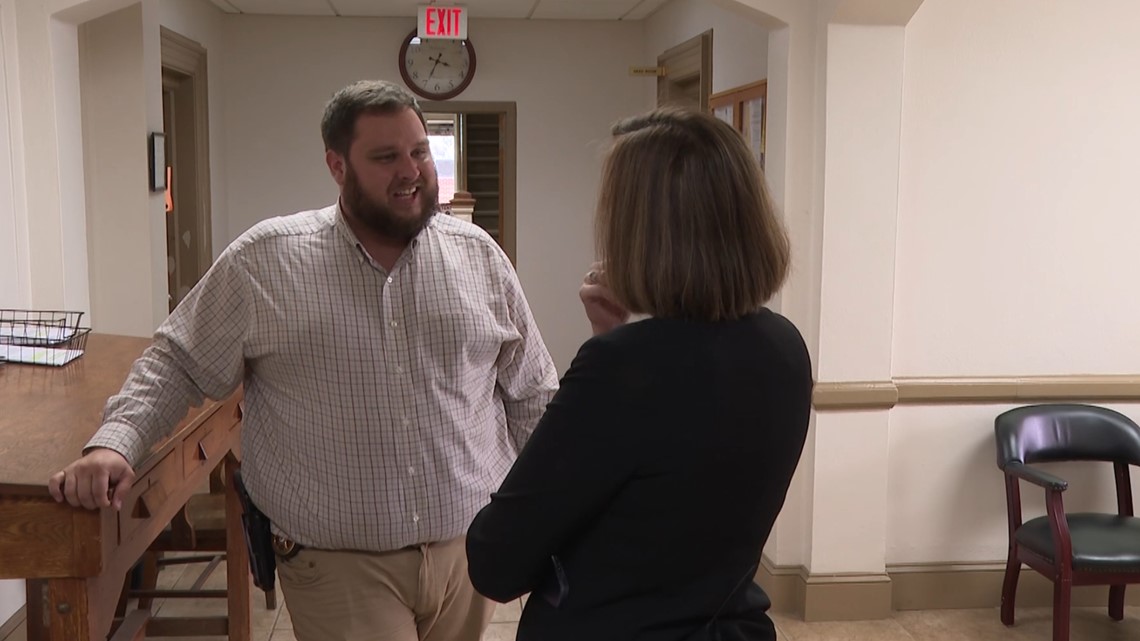 Exceptional clearance is the same no matter your state, city or county. The FBI lays it out clearly. Every agency must determine who the suspect is, where the suspect is and have enough evidence to make an arrest. Then, they need to have an exceptional reason on why they can't arrest the suspect. If they can't do that – the case doesn't qualify.
There's a high threshold because when police report their numbers to the public, exceptionally clearing the case is the same as solving a case with an arrest. That's why it should be relatively rare, but we found that's not the case in rape investigations.
In 2021, Evans County exceptionally cleared 40% of its rape cases compared to 24% of its burglary cases and 0% for homicide and robbery.
Atlanta Police have a 20% ex-clearance rate for rape compared to 5% for robbery, 3% for homicides and just 2% for burglaries.
It's an issue across the entire state of Georgia. Eight agencies had an exceptional clearance rate of 40% or higher. Another 24 agencies had a rate of at least 18% or higher.
Dave Thomas, with the International Association of Chiefs of Police, said anything over 9% is alarming.
"When we start getting in higher percentiles, I want to go in and do some data mining and look at the cases. Look and see whether they met the criteria," Thomas said.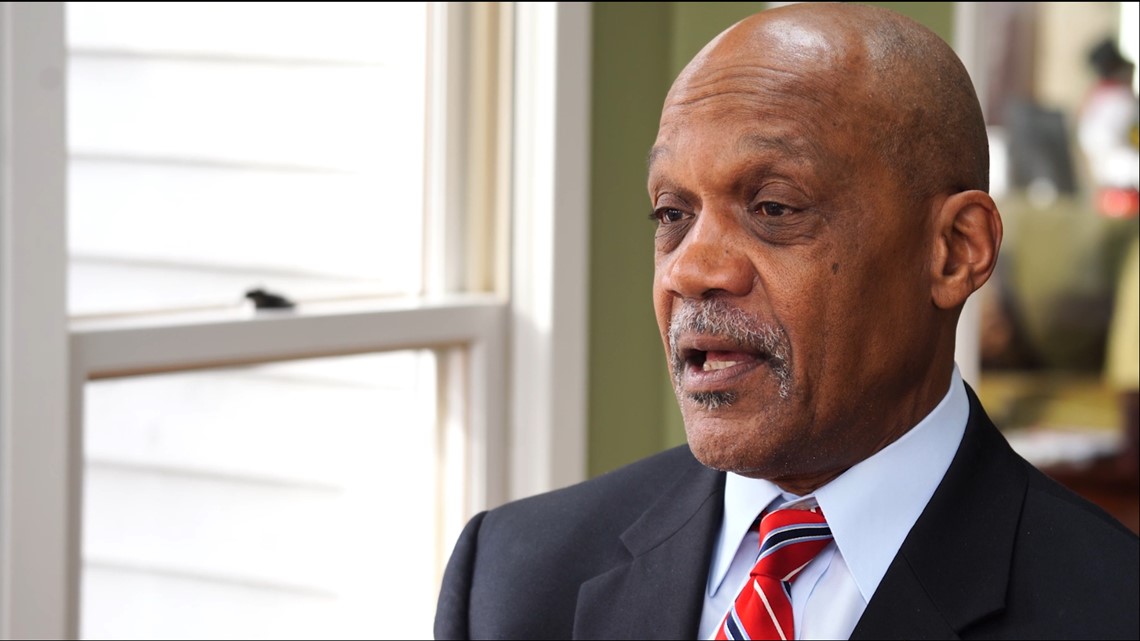 That's exactly what 11Alive Investigates did.
We filed open records requests with departments in 48 counties across Georgia. We found agencies that exceptionally cleared cases for "insufficient evidence," because a story was "fabricated," or because it was "transferred," all of it a misuse.
Nearly every department that used exceptional clearance for rapes used it incorrectly at least once.
Multiple agencies acknowledged they made a mistake once we brought it to their attention. But for Bright-Smith it's not enough. She wants her daughter's case reopened, and she wants the suspect charged.
Methodology of An Exceptional Problem
:
Members of 11Alive's investigative team -- Kristin Crowley (Investigative Journalist), Ciara Bri'd Frisbie (Data / Investigative Producer), Meredith Sheldon (Investigative Producer), and Erin Peterson (Executive Producer) -- found many law enforcement agencies in Georgia are not only using a case closure status called "exceptional clearance" at high rates but also misusing it entirely, for sex crime investigations.
Exceptional Clearance defined
Exceptional clearance is a way law enforcement can clear a case when there are elements beyond their control preventing them from arresting and charging an offender, according to the FBI Uniform Crime Reporting.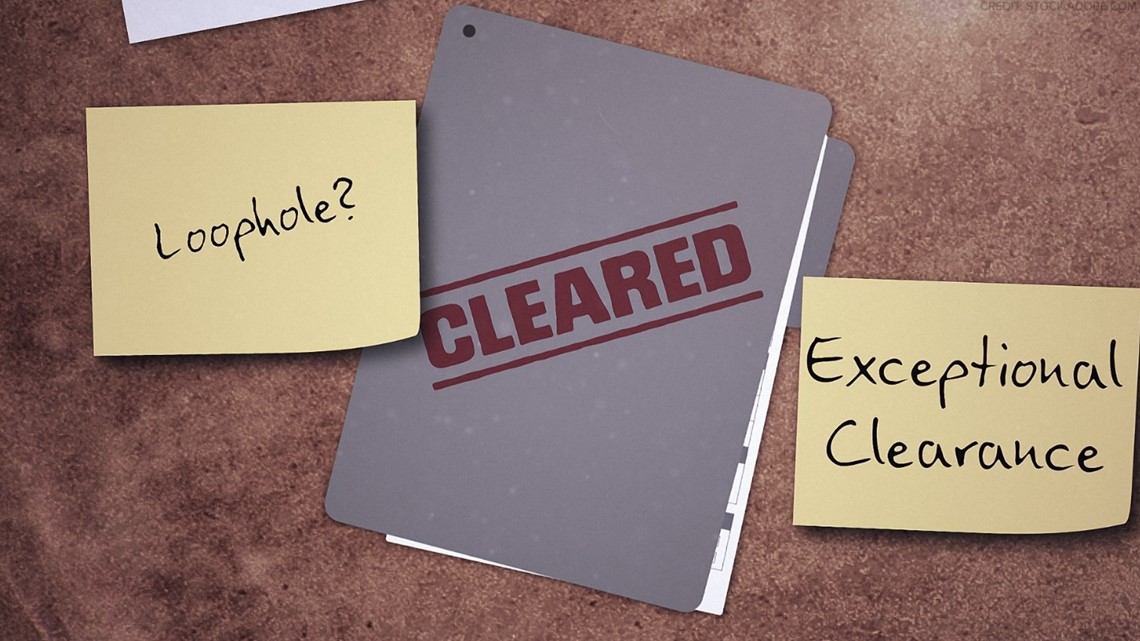 When Exceptional Clearance can be used
Exceptional clearance allows law enforcement to close crime investigations due to reasons outside of their control.
However, the three most important requirements they must meet to use the clearance code, including in sexual assaults and rapes, are:
The offender must be identified.
The offender's exact location must be established, so they may be taken into custody.
The investigating law enforcement agency must gather enough evidence to support the arrest, make a charge, and turn the offender in for prosecution.
Examples of circumstances preventing arrests to mark cases exceptionally cleared are:
The offender has died.
The victim's refusal to cooperate with the prosecution after the offender has been identified.
Denial of extradition because the offender committed a crime in another jurisdiction and is already being prosecuted for that offense.
Why it matters
Exceptional clearance should be used sparingly, according to criminal justice experts, as it is a case closure designation used when arrests and/or prosecution are next to impossible.
Some say anything above the 9% usage rate is alarming.
Our investigation shows not only how many Georgia law enforcement agencies are heavily relying on exceptional clearance to clear reported sex crime cases, but also misusing it as well.
To the public, it can appear that law enforcement agencies are better at solving sex crime cases than they are, leaving victims and their loved ones in limbo.
It also means potential offenders are walking free.
"Under exceptional clearance, the public is under the false impression that we have solved a crime and a rapist has been held accountable," Liz Donegan, a retired Austin Texas Police Sergeant, told 11Alive. "And that's where the real danger comes in."
How we did it
The team set out to find the use of exceptional clearance in sex crimes and why it was being used.
In the United States, there are thousands of individual law enforcement agencies.
In 2021, Georgia had an estimated population of more than 10.7 million people in 159 total counties, according to the U.S. Census Bureau. We took a comprehensive look at counties within the state that fell into areas that are Metropolitan, Micro-metropolitan, and rural areas.
In our analysis, we chose 48 out of 159 total counties (30%) for a comprehensive overview for this project.
17 metro counties
23 micro-metro counties
8 rural counties
Of the counties selected for our research, the team then tracked down each city or municipality within those areas to connect with individual law enforcement agencies.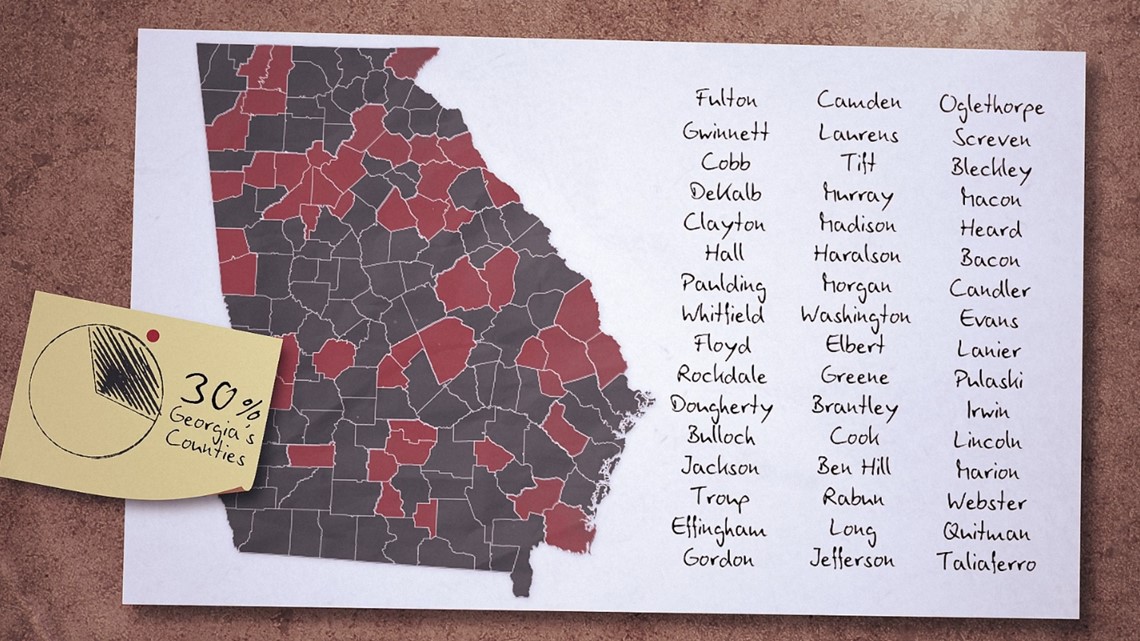 The team spent more than a year contacting 149 individual law enforcement offices and departments about the total number of sex crime cases reported to them in 2021 and their case closure statuses.
Thirteen agencies could not be reached, despite repeated attempts by the team.
What's the impact
Our ongoing investigation – An Exceptional Problem – is one of the first of its kind, specifically focused on how Georgia law enforcement agencies are using exceptional clearance in sex crime investigations.
Currently, there is no local or national oversight on how law enforcement uses exceptional clearance to close cases.
"There is nothing that is holding agencies accountable that don't [use exceptional clearance] appropriately unless it comes from the media or it comes from groups within the community that are asking for police accountability," Donegan said.
High rates and the misuse of case closure, can become a public safety issue for all communities, according to experts.
"Well, first it's a disservice to victims. Secondly, it's a disservice to the community. This is the polar opposite of keeping the community safe," said David Thomas, program manager with the International Association of Chiefs of Police.
"[The misuse of exceptional clearance is] sending the wrong message to the community. You know, we're entrusted with conducting complete internal investigations and holding offenders accountable if we have probable cause to make the arrest. And people who are clearing cases exceptionally are telling the public we have probable cause to hold this rapist accountable, but something is precluding us from making this arrest - that's the reality," Donegan told 11Alive. "But the public, in general, doesn't understand what the reality is. So you're allowing, in a sense, more rapists to go or a rapist to go unaccounted for when cases are cleared exceptionally."