GWINNETT COUNTY, Ga. — Justice for rape victims is rare. But a little-known practice called "exceptional clearance" can make it look like justice is happening more often than it is. It allows police to clear a case, without making an arrest.
Police all over the country, and here in Georgia, use exceptional clearance. Our investigation found many of them are misusing it.
The Gwinnett County Police Department agreed to sit down with us to explain how they put the practice into motion.
"Most of those cases are supposed to be reviewed by the manager above to actually make sure that those, they fall in line with the categories," Lt. Jason Ayers said.
With exceptional clearance police need probable cause, meaning enough evidence, to make an arrest. It allows them to clear the case without an arrest because they can't arrest the suspect due to reasons beyond their control. Those reasons can be anything from the suspect has died, the suspect is already in custody for another crime, or the victim no longer wants to prosecute.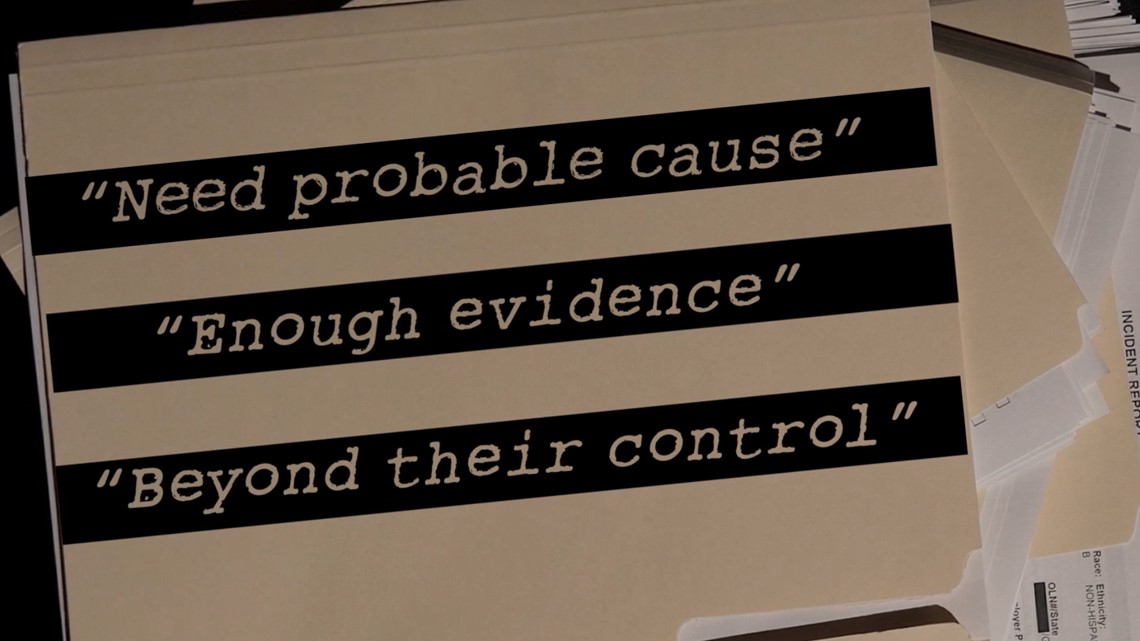 11Alive looked at the exceptionally cleared rape cases for the department in 2021 and we found in many of them, the suspect was never questioned. We asked Gwinnett PD if officers can get the probable cause they need without questioning everyone.
"All the parties and the witnesses need to be interviewed," Ayers said.
We then showed Gwinnett County Police that several cases marked exceptionally cleared were done so without ever talking to the suspect.
"Technically speaking by statute you have probable cause with the victim's outcry," Sgt. Jennifer Richter said.
"But, we were just talking about that and you said, 'We don't have that probable cause,'" reporter Kristin Crowley responded.
"I'll ask our legal advisor," Richter said as she pulled out her phone to try and get clarification.
However, that wasn't the only discrepancy we found. One case marked exceptionally cleared was done so because the officer thought the allegation was fabricated. By definition, that case couldn't be exceptionally cleared.
"What's the harm? Like, what are we getting at here?" asked Richter, as we pointed out the potential misuse.
"Is there harm in exceptionally clearing something that shouldn't be exceptionally cleared?" Crowley asked.
"No," Ayers and Richter said collectively.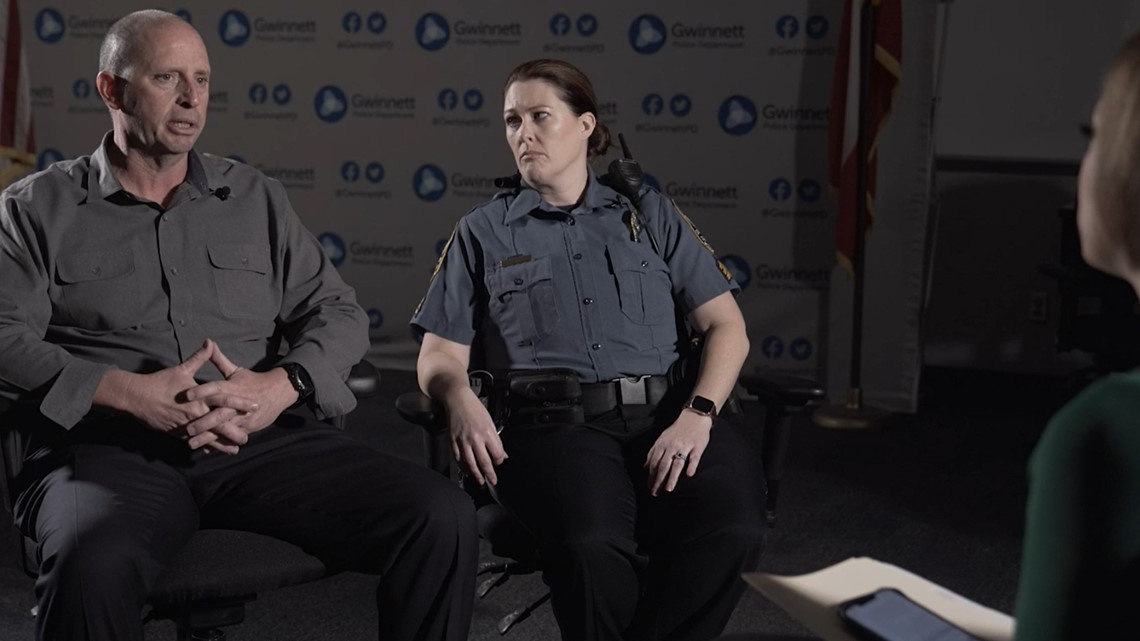 Exceptional clearance experts say that's not true.
"First, it's a disservice to victims. Secondly, it's a disservice to the community. This is the polar opposite of keeping the community safe," said Dave Thomas with the International Association of Chiefs of Police.
Gwinnett County PD said it had 25 exceptionally cleared sex crime cases. Many of them were given that designation because police said, "The victim would not move forward." That is a legitimate reason, according to the FBI but only if police have enough evidence to arrest the suspect.
We asked whether Gwinnett County Police would have otherwise arrested these suspects had the victims decided they did want to prosecute.
"If there was evidence," Richter said.
We explained the problem with that is they need the evidence first before they can ex-clear a case based on a victim not wanting to pursue charges.
"That's true but in order to establish evidence and establish that guideline of probable cause, you gotta understand it's not just the victim's testimony," Ayers said.
"We go beyond probable cause," Richter said.
Beyond a reasonable doubt is much harder to prove and the responsibility of the district attorney, not the police.
"Should the police do that?" Crowley asked.
"You'd have to ask the district attorney," Richter responded.
"But if you're the ones doing it, I'm asking you. Why? Why are you putting that extra threshold on yourselves?" Crowley asked.
"Because that's a thorough investigation," Ayers said.
"It's our moral duty quite frankly. We can't just throw people in jail based on someone's accusation regardless of whether or not the legal principle says that's enough," Richter said.
After roughly an hour, the investigators said they were willing to take a second look at the cases we brought them.
"We can examine our practices. We can take a look at that but I don't think we're using it wrongly," Richter said.
Months after our interview, we reached back out to Gwinnett County PD and asked if they reviewed the cases and their practices. On Thursday, Ayers said he has now reviewed the 25 cases and found exceptional clearance was used questionably in only one case involving a suspect with "mental disabilities."

"However, this case involves a complete investigation, establishment of probable cause, and the victim being unsure of wanting to prosecute, due to the suspect's mental capacity," Ayers said in a statement in part.
The department maintains it used exceptional clearance correctly for all the other cases.
Survivors of rape often say the experience of reporting their rape to police was traumatizing. Many said they didn't want to pursue a case or charges because of that experience. Here's what these officers had to say.