INDEPENDENCE, LA – Two teens were arrested this week for vandalizing a cemetery in Independence, La., police say.
Tangipahoa Parish deputies, along with the Independence Police Department, began investigating the situation around 5:30 p.m. Wednesday after the teens were reportedly seen in Colonial Cemetery causing damage to grave sites sometime on Wednesday.
While securing the area, one of the suspects, age 14, was found hiding on top of a mausoleum in the cemetery. The second teen, age 12, was identified and located riding a bike nearby.
According to TPSO, over 50 grave sites were damaged and 32 were broken into. Deputies said personal items left at the grave sites were damaged and some were broken. Multiple American flags were also found removed, damaged or thrown on the ground.
Additionally, seven urns containing human ashes within a columbarium were opened and the ashes were dumped onto the concrete.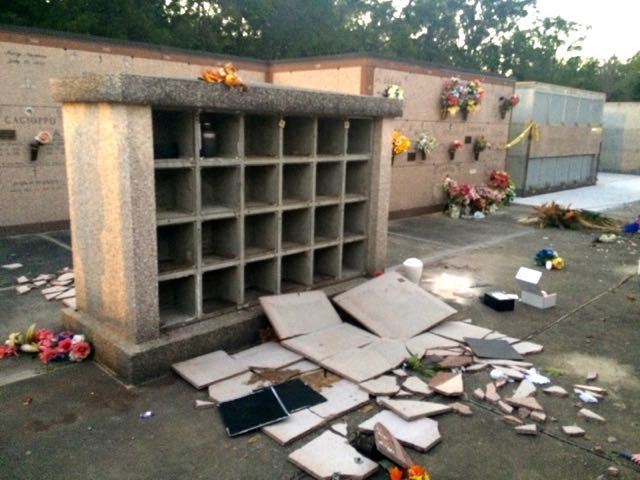 The sheriff's offices said cemetery officials will be contacting the family members of those affected to inform them of the incident.
Both teens have been charged with 50 counts of criminal damage to property, 50 counts of desecration of a grave, and 32 counts of simple burglary.
The estimated value of the damage caused is unknown at this time.