PANAMA CITY BEACH, Fla. -- Thousands of people in Florida and Georgia are trying to bounce back after Hurricane Michael swept through their towns - and homes - just days ago.
Now, an organization in Newnan is just one of many that are trying to help out.
"It totally altered not just the scenery but the way of life there," said Shane Manders.
His parents live in Panama City Beach as do the parents of Jason Kanner. For both, the destruction left behind by Hurricane Michael hits close to home.
"It's terrible and it's just heartbreaking to see that people are stuck without what they need," Jason said.
PHOTOS: Hurricane Michael slams Florida Panhandle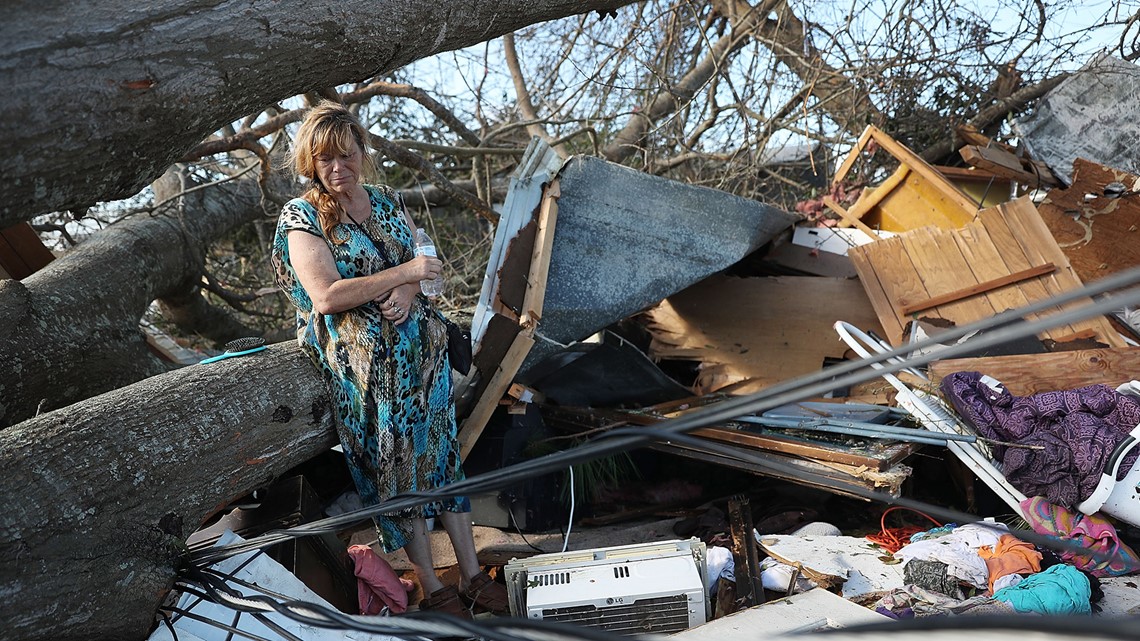 His parents were able to make it out, but Shane said that for many it caught them by surprise. Shane's family left for Newnan just before Hurricane Michael hit. Both men plan to head down in a few days.
"We are going to be getting full tanks and taking down as much gas as we can," Shane said. "We're looking for bug spray, over-the-counter medicine."
► VIDEOS: Hurricane Michael causes destruction across Florida panhandle
► 'Worst dreams realized' | Michael destroys Georgia crops, poultry houses
But they aren't alone in their call to action. Executive Director of Midwest Food Bank Georgia, Will Garner, said that his organization is ready to offer direct support to the Salvation Army.
The Peachtree City-based arm of the organization said they have six truckloads of disaster relief boxes, two semi-loads full of bottled water and a trailer filled with cleaning supplies - all ready to be shipped out.
PHOTOS: Panama City, Fla., devastated by Hurricane Michael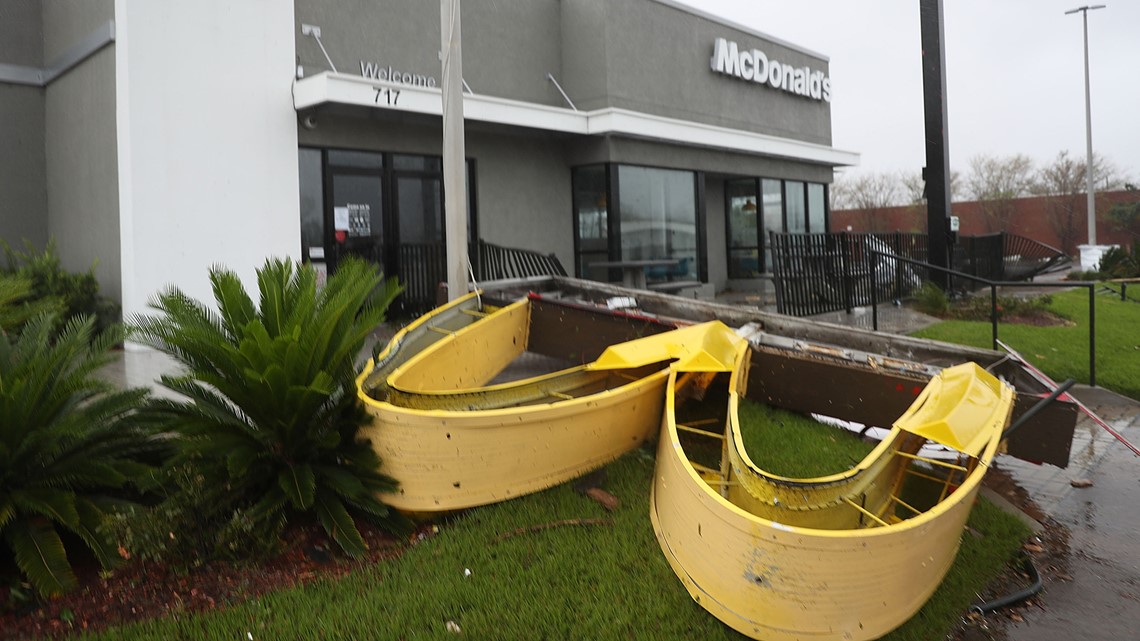 "We respond, that's what we do," Garner said. "The community responds. They provide the support and it really is exciting to be part of an organization that is ready to support."
Supplies were already being dropped off at the Newnan Police Department on Saturday morning - and a look inside shows the department had already collected much more.
They're taking in things like bottled water, canned food and diapers to take down to Pelham - another area that was also hit hard.
The department is also sending officers down to help in places that were in the path of Michael and still don't have power.