The man accused of kidnapping a woman from a Kroger parking lot, forcing her to drive to an abandoned church where he raped her and then making her drive to Atlanta is facing several charges.
Timothy Wilson, 28, is charged with kidnapping, hijacking a motor vehicle, aggravated assault, rape, aggravated sodomy, false imprisonment and aggravated assault against a police officer. He is being held in the Fulton County Jail with no bond.
He waived his first court appearance and has another on September 20.
Tuesday morning, surveillance video shows a woman being forced into her car in the parking lot of the Kroger on Hwy 27 in Carrollton. Police claim Wilson used a knife to kidnap her.
"The suspect made the victim stop along Interstate 20 at an abandoned church around about exit 52 and allegedly sexually assaulted her," Atlanta Police Department Captain Brian Schiffbauer said.
After the sexual assault, the suspect took the victim to an apartment complex across from Kroger on Monroe Drive in Atlanta where she was able to contact friends and family who then alerted Atlanta police.
She was able to use the location app and her family passed the information. Police tracked the phone to 1705 Monroe Drive. When the suspect saw police, he reportedly took off in the vehicle and crashed into other cars, including police cars.
Photos | Woman kidnapped in Carroll Co. escapes in Midtown
Photos | Woman kidnapped in Carroll Co. escapes in Midtown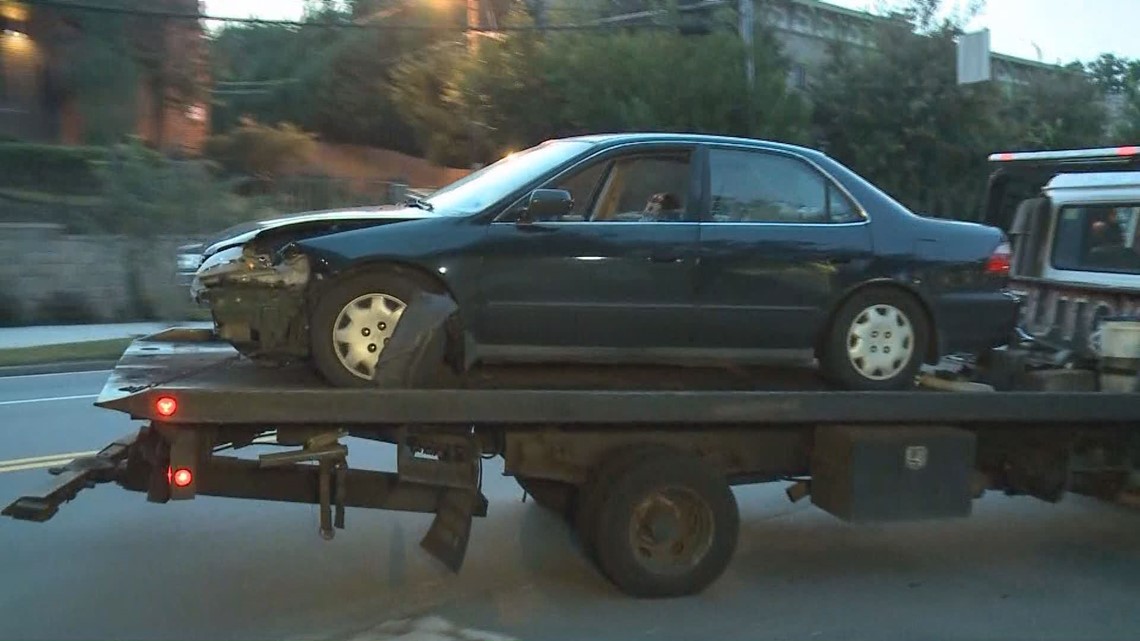 The suspect eventually ditched the car and ran on foot, hopping the back fence of the complex. He was arrested nearly 10 hours later.
The victim is a student at the University of West Georgia in Carrollton. The school's police chief released a statement saying in part, ""We offer our support now and in the days, weeks and months ahead. Our counseling and student services staff are available for any UWG student who needs assistance as this case unfolds."
He noted that because the abduction happened off campus, the Carrollton police are handling the investigation.
"Our investigators are cooperating fully with them and Atlanta police as they piece together details of what happened," Saccenti added.