MABLETON, Ga. — In a tearful Facebook Live video, a pregnant black Georgia state representative claims a white man told her to "go back" where she came from while she was standing in the checkout line at a grocery store.
Erica Thomas, a Democrat who represents District 39, said the frightening encounter happened at the Publix on Veterans Memorial Highway in Mableton on Friday.
"This white man comes up to me and says, 'You lazy son of a [expletive], you need to go back where you came from'", Thomas said crying in the 12-minute video.
This started because Thomas said she was standing in the express lane, for customers who have fewer than 10 items, and she had 15 items. The man claimed she had 20 items.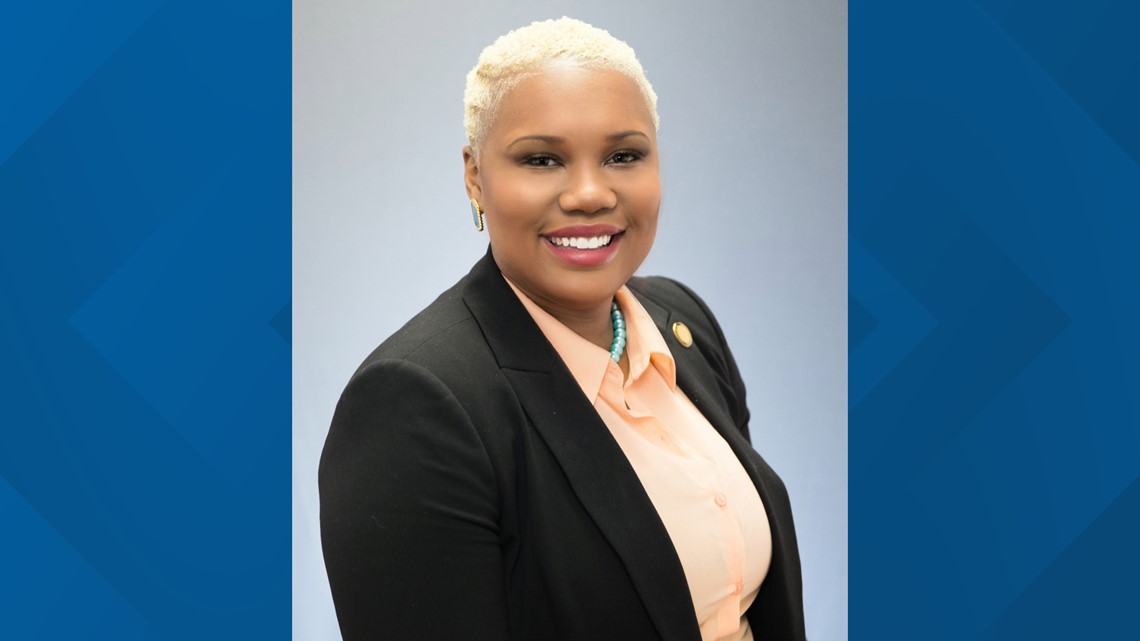 "But I'm nine months pregnant and I can't stand up for long," she said.
Thomas also added that her young daughter was with her and she wanted to purchase five of the items for herself.
"I'm in Publix trying to buy groceries I don't understand it," she said. "Why are you so angry at me you don't even know me?"
The moment left her shaken and afraid. She said she didn't know what to do.
"Half of me wanted to fight, half of me wanted to be upset but I had my daughter sitting right there," she said.
"I'm a state rep. I fight for other people, I'm tough, but when you're in a situation and someone tells you, you son of a [expletive], you're ignorant, go back home where you came from, and I'm thinking like, I'm from America."
In the video, Thomas' daughter said the encounter she witnessed made her feel sad.
"I couldn't get anything out and I could just tell him leave me alone please," Thomas said.
Eventually, the state representative said a worker intervened and asked the man to leave.
"This happened to me and it can happen to anybody," she said.
"There's so much hate in this world and it's being incited by our president every single day," Thomas said.
As for Thomas, she told 11Alive she filed a police report about the incident after she returned home.
"At Publix, we are committed to creating a safe and welcoming shopping experience for all our customers," the statement said. "We are cooperating with local law enforcement as they look into the matter."
Watch Thomas' Facebook live video below.