COBB COUNTY, Ga. — When officers received a tip about possible animal cruelty, they were met instead with a possible drug-production ring.
A Facebook post from the Cobb County Police Department said officers went to the home off Hickory Run Court in Acworth, where they found 20 dogs living in cages inside the garage, plus much more.
In a search, officers found equipment used to press drugs into pills, along with more than 22 ounces of unidentified powder and two stolen weapons. In addition to that, officers recovered nearly five pounds of MDMA, six ounces of Fentanyl, eight grams of Marijuana and 28 grams of unidentified pills.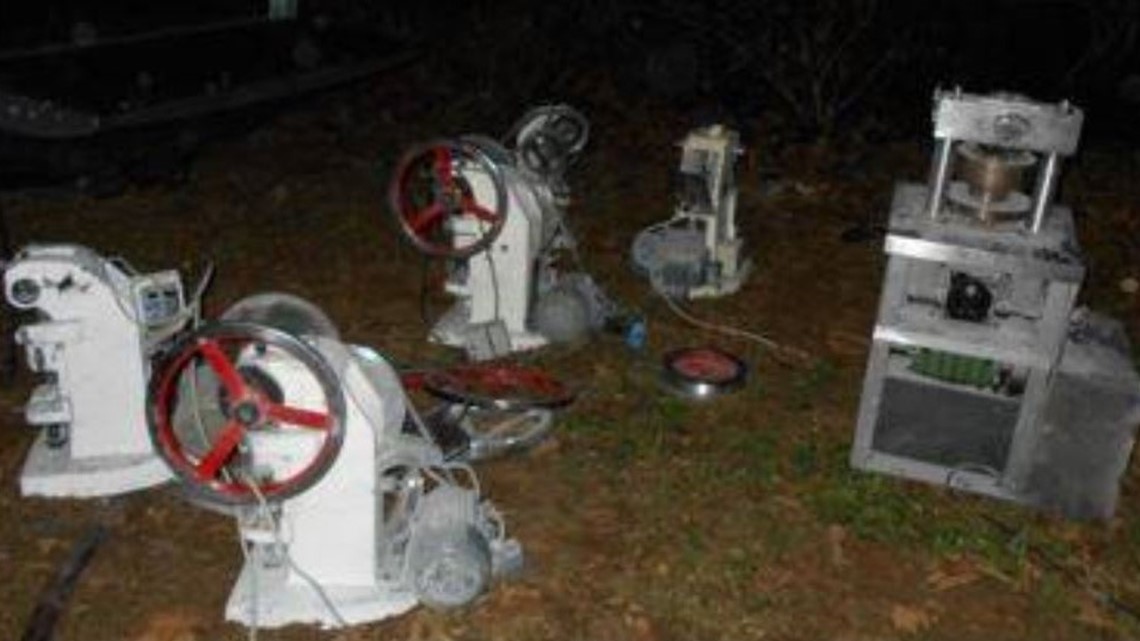 Officers detained the homeowners - Samantha Tameika Myles and Sha Fullington-Goodrich - as a result.
"Great teamwork put in by the Police Officers, Animal Control Officers, along with Narcotics and ATF personnel," Cobb County Police congratulated in the post.
11Alive is working to gather more details about those detained and whether they will face any charges.