Former Georgia congressman Tom Price resigned on Friday as secretary for the U.S. Department of Health and Human Services.
Price has come under fire over the last week for his use of expensive private jets as a means of travel on official government.
President Donald Trump has said repeatedly he was "not happy" with Price for hiring private charters on the taxpayer's dime for official travel, when cheaper commercial flights would have worked.
Price's partial repayments and public regrets couldn't save his job.
According to the White House, President Trump will name Don J. Wright of Virginia to serve as acting secretary, effective at 11:59 p.m. on Friday night. Wright currently serves as the deputy assistant secretary for health and director of the Office of Disease Prevention and Health Promotion.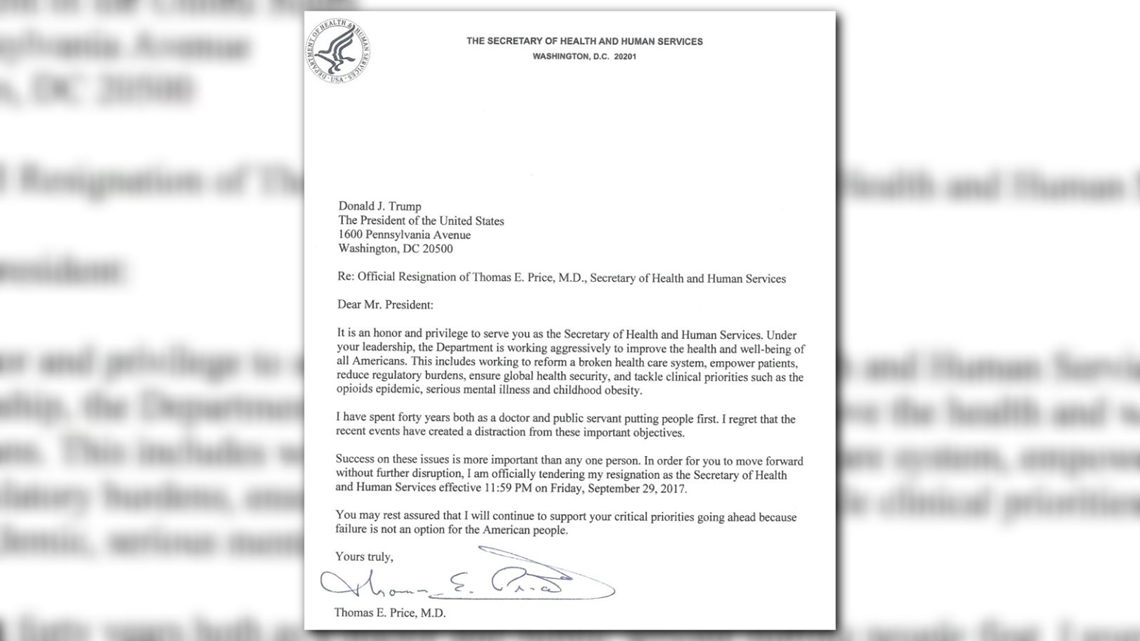 Before leaving for a Bedminster weekend on Friday, President Trump held an impromptu press conference on the White House South Lawn. NBC's Kelly O'Donnell, traveling aboard Air Force One, asked the president to comment on Price's future.
"Has Secretary Price offered to resign, sir?," O'Donnell asked.
"No, but we'll see what happens later on," Trump replied. "He's a good man but I"m disappointed in him."
Price is the first member of Trump's Cabinet to leave office in an administration that has seen several high-ranking White House aides ousted. Price served less than eight months.
Price, a physician, was named to President Trump's cabinet to oversee the repeal and replacement of the Affordable Care Act, also known as Obamacare.
Price represented metro Atlanta's 6th district for more than a decade before being drafted into the Trump administration. Republican Karen Handel won the seat in a special election earlier this year in a contest that became the nation's most expensive Congressional election in history.
Sandy Springs Mayor Rusty Paul, whose city lies within Price's old district, was among the first local official to comment on the latest White House development.
"My heartfelt sympathies go out to Secretary Price and his family," Paul said in a statement. "What has occurred is a tragedy you never want to see happen to one of your friends, and Tom is a friend. I fully support Tom and know that he will land successfully in a position in public service, continuing to support the community as he has done over the last three decades."