Stacey Halstead posted a new update on Sunday that included a photo of an urn that she and her husband Bill selected for Tripp.
She added more gratitude for all of the response and well-wishes from everyone in response to the updates thus far.
One more point that Stacey makes: She has already seen one GoFundMe page surface for Tripp. She and her family have not and will not be setting up a GoFundMe account. They emphasize that people should NOT donate anything in Tripp's name to anywhere other than through the TrippHalsteadUpdates.com page or through the PO Box that they have always used.
Day 2 without my sweet baby. Today was a lot like yesterday. I'm still in shock and on meds and refusing to break down till after the funeral.
Bill and I picked out this sweet little urn for Tripp. We will keep him here at the house with us forever.
We have had an overwhelming response of family, friends and food today. We can't thank you all enough. Even amongst the chaos I was able to take a really nice 3 hour nap.
I honestly can't believe how well the family is doing. I believe it's because we are still in shock and functioning Mode.
Reality will set in and that will be extremely traumatic. So I'm refusing to think deeply about anything at this moment or write anything too deep. I guess it's my coping therapy.
Unfortunately I have already seen a Go fund me acct set up for Tripp. It may be totally legitimate but We are NOT and will not be setting up a Go fund me acct. So please do not donate to anything except what we post on this page. I do not want you guys to get scammed!
We still have the same paypal account we have had for years for donations www.tripphalsteadupdates.com and our PO box 509 Jefferson, GA 30549.
**We would love to receive cards to our Po box but if you want to make a donation, please choose the charity of your choice in honor of Tripp.
Thank you for all your prayers and support and I think the world of all of you. I know your hurting too. Tripp knew how much he was loved and how many people followed his story.
Love you all.
Once again, the post office box for land-mail updates is:
PHOTOS: Tripp Halstead through the years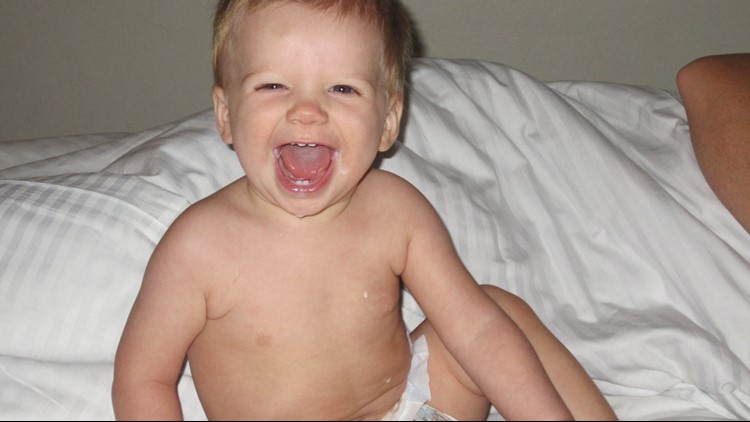 TRIPP HALSTEAD THROUGH THE YEARS