CARROLL COUNTY, Ga. — Two suspects are in the hospital and a third is on the run after a chase and crash that also left an innocent motorist injured in west Georgia.
The chase and resulting wreck happened on Tuesday as a Carroll County deputy was alerted by his tag reader that the tag on a white Ford F-150 was stolen. After seeing that, the Carroll County Sheriff's Office said the deputy followed the suspect vehicle west on I-20 - but waited to make a stop due to road construction and traffic in the area.
But soon, the truck exited onto the ramp for Temple, Georgia and Highway 113. Authorities said the truck then sped up as it went down the ramp and swung a right onto Highway 113.
Less than a mile down the road, the truck ended up striking a Dodge Charger head-on according to the report. The deputy, still waiting for backup, said he saw three people in the truck - one of which ran from the scene and is still unaccounted for.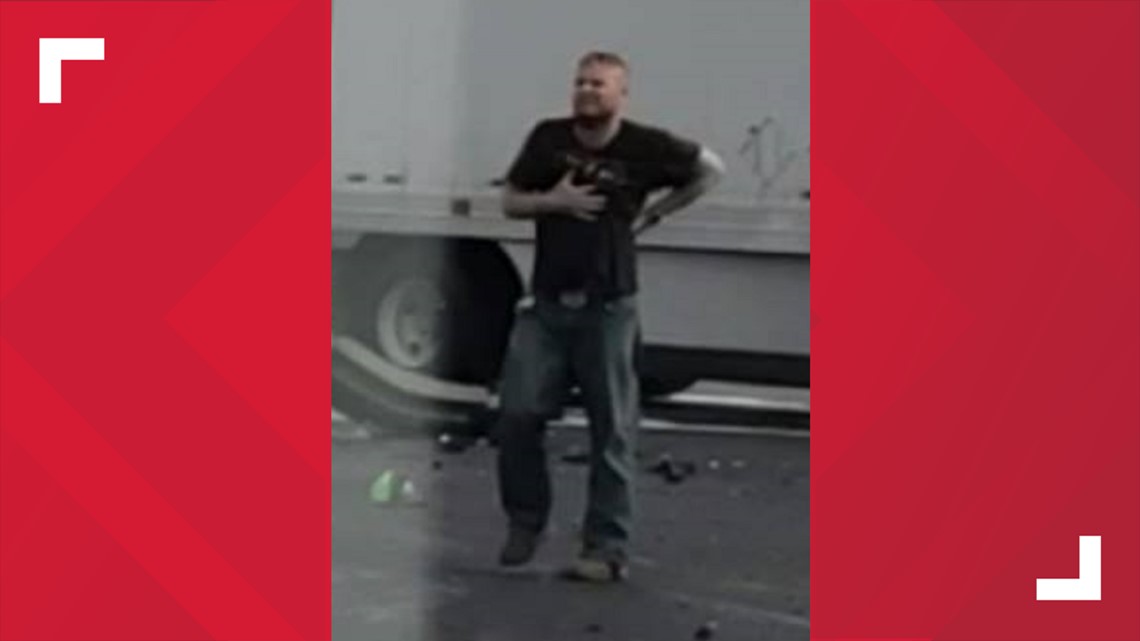 Investigators believe the suspect who got away appeared to be injured and may be seeking medical help following the crash. A witness has since shared a photo of the man they believe escaped the crash.
The other two were taken into custody and brought to Grady Memorial Hospital for treatment of their injuries. The driver of the car they hit was taken to Atlanta Medical Center, but authorities didn't specify which one or the severity of that person's injuries.
Further investigation at the scene revealed that the suspect driving the truck allegedly threw several guns and pieces of drug paraphernalia out the passenger-side window, according to a release from the sheriff's office. The truck itself was reported stolen out of Villa Rica and possibly linked to thefts in the area.
The Georgia State Patrol is now investigating the accident and Carroll County is handling the other aspects of the case. Anyone with more information about the incident - or the lone suspect who escaped - is asked to call Investigator Jeff Lowther at 770-830-5916.