The Covington native, who is lucky to be alive, is being named the Southeastern Conference Co-Freshman Runner of the Year for the outdoor season. UGA said the league made the announcement Tuesday.
The school said Godwin is the first Bulldog in the outdoor track season to garner the honor.
Godwin has excelled at having some of the fastest times in some of his races. In fact, his top 200-meter finish gave him the nation's 28th-fastest time in 2019, including the fastest time for a freshman in the SEC and fourth-fastest time for a freshman nationally, according to UGA.
11Alive got the chance to speak with the talented runner from his hospital bed after he was hurt. He said they were doing drills when his teammates saw the javelin pierce through his back. The trainers jumped in to help.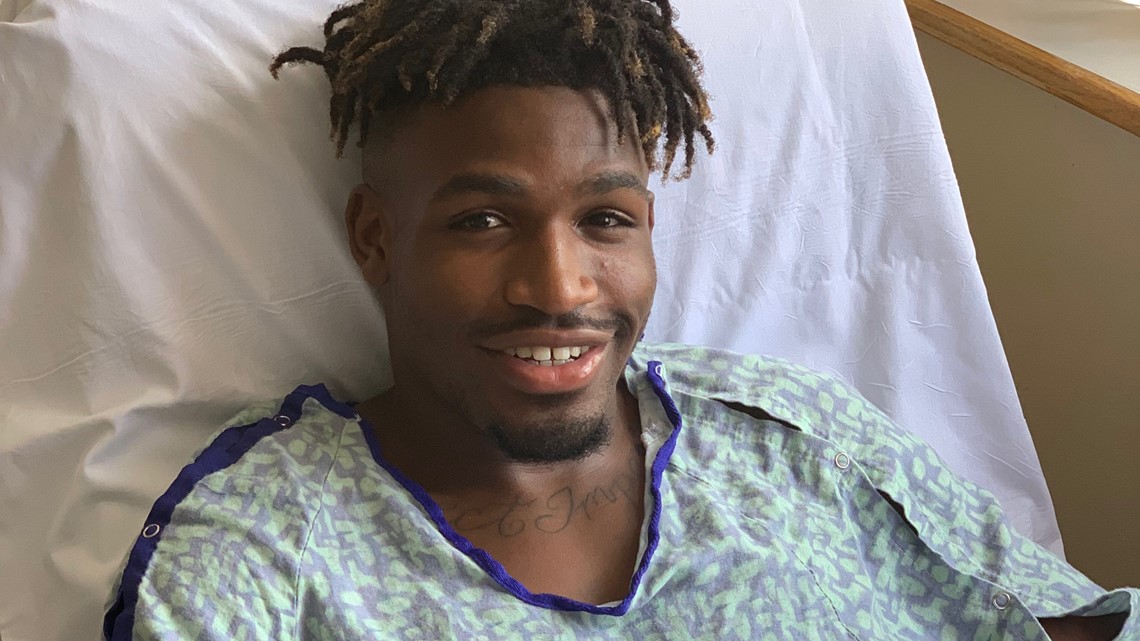 "They started doing everything they could … they just told me to be calm and stay alert and that's what I did," he said.
Laying down, he said he could feel the weight of the pole – but Godwin said he never felt pain.
"I thought it was a poke … I could feel the weight of the pole," he said.
While the idea of a javelin sticking out of a body is a horrifying image, Godwin said something kicked in to help him survive – his mental training as an athlete. While his teammates packed the area with gauze until he could be rushed to the hospital, Godwin said he was able to compartmentalize the trauma – even though the front piece of the javelin was still lodged in his chest.
"I don't feel like it was physical strength that got me through, it was mental strength … I get that through experience," Godwin said. "I just focused on recovery immediately. I immediately wanted to start recovering."
Godwin underwent surgery for a collapsed lung and is now out of the hospital. UGA Director of Sports Medicine Ron Courson has said a full recovery is expected.
Godwin will share the award with Kentucky's Tai Brown and Ole Miss' Dalton Hengst.