As part of the arraignment process, Trump had to officially surrender, which required him to do things like submit his fingerprints and appear before a judge.
After he appeared in court, photos claiming to show his mug shot went viral online.
In an email to newsletter subscribers, the Trump campaign also included a photo showing a mug shot with the subject line: "NEW ITEM: mug shot." The email has a T-shirt featuring a mug shot for sale, with the proceeds going directly to the Trump campaign.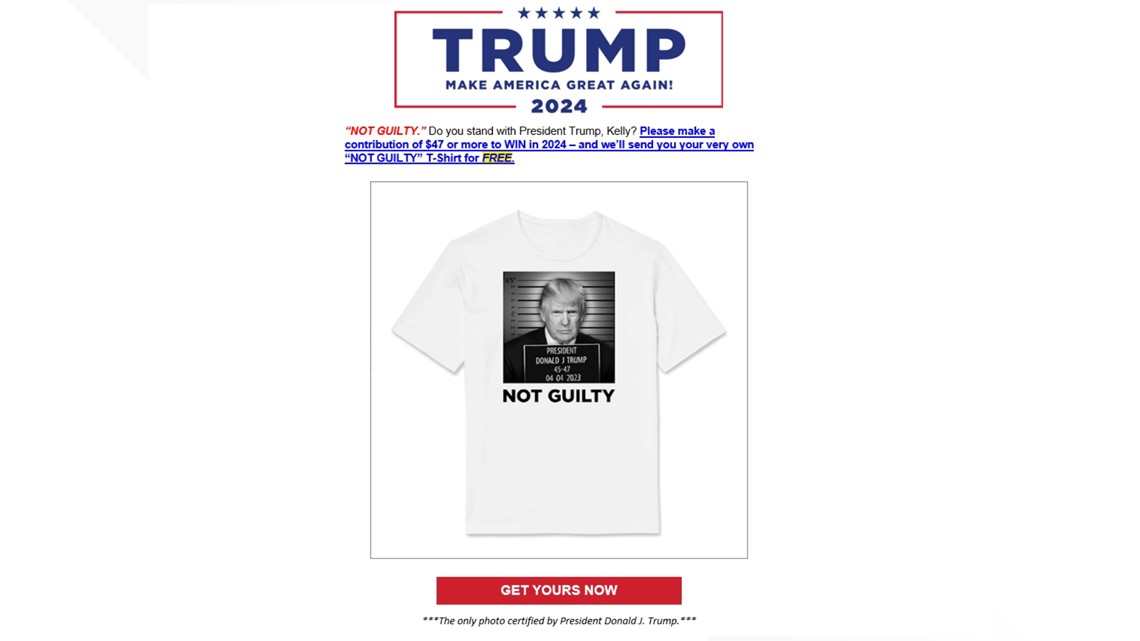 THE QUESTION
Do these photos show Donald Trump's mug shot from his New York arraignment?
THE SOURCES
Definition of mug shots from DePaul University's website
News reports about Trump's arraignment
Midjourney, a free artificial intelligence tool that allows the user to create realistic images
THE ANSWER
No, these photos do not show Donald Trump's mug shot from his New York arraignment. These mug shot photos are fake.
WHAT WE FOUND
The photos that have gone viral online are not real. Law enforcement officials told The Associated Press Trump did not have his mug shot taken at all. Trump's attorney Joe Tacopina also told reporters on Tuesday, April 4 – the same day as his arraignment – that Trump didn't have his get his mug shot taken.
According to a post on DePaul University's website, the purpose of the mug shot is to allow law enforcement to have a photographic record of all arrested individuals, and to allow for identification by victims and investigators.
The New York Times reported Trump would likely not have his mug shot taken because photographs of Trump are so widely available.
VERIFY reached out to Tacopina's firm for comment but did not hear back at the time of publication.
Furthermore, New York state law doesn't require police or courts to release mug shots of people involved in criminal prosecution.
A New York state law passed in 2019 says "disclosure of law enforcement arrest or booking photographs of an individual" is an "unwarranted invasion of personal privacy," unless disclosing the photographs serves a specific law enforcement purpose.
That means, if a mug shot of Trump did exist, it likely wouldn't be released to the public.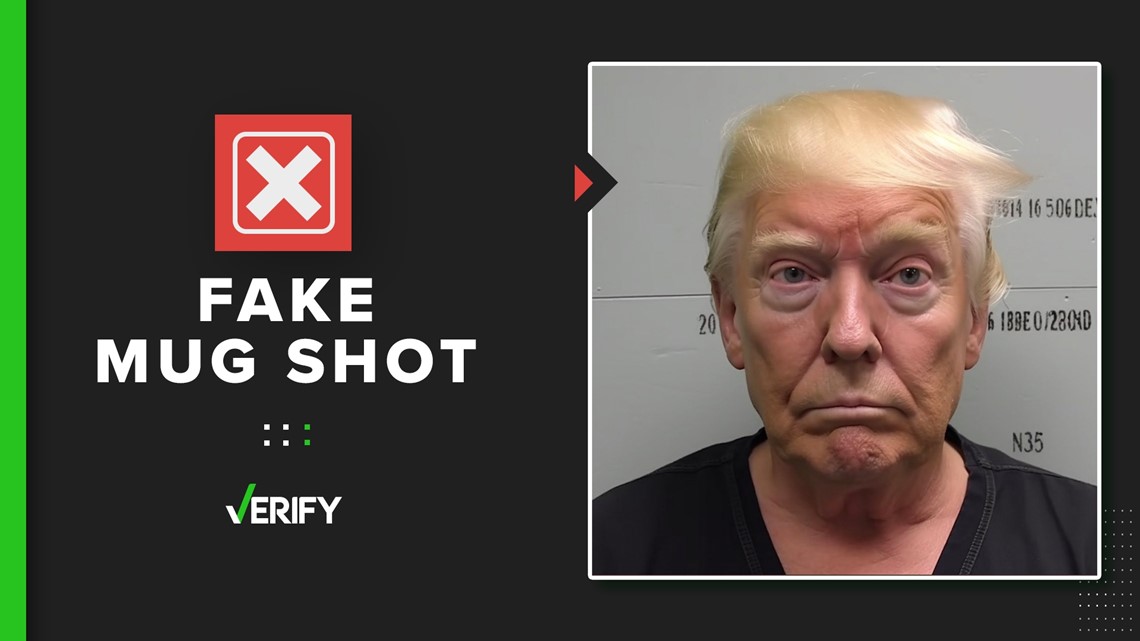 An apparent Trump mug shot that went viral on Twitter was actually created using artificial intelligence technologies. VERIFY could not confirm which program was used, but in searching Midjourney, VERIFY found several examples of fake images being created to falsely show Trump arrested or in trial. Midjourney is a free artificial intelligence tool that allows the user to create realistic images.
There are subtle clues that confirm the AI mug shot image was digitally created. For example:
The background behind Trump doesn't match what other mug shots typically look like in New York City – note the unfinished background and nail holes in the viral image.
Mug shots are typically taken at a police station and Trump never went to a police station on April 4 – he went straight to the courthouse.
In the AI-generated image, Trump is wearing a black T-shirt. In photos taken of Trump in the Manhattan Criminal Court by the Associated Press, Trump is wearing a blue suit jacket over a white shirt and a red tie.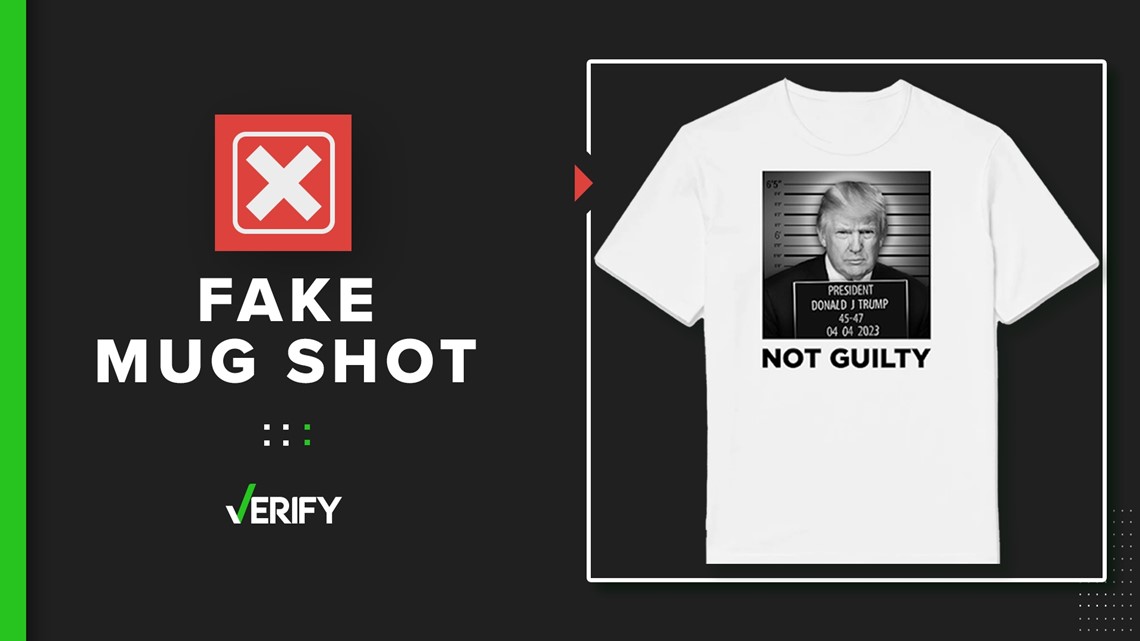 The image the Trump campaign has been using on T-shirts also isn't real. The photo used in that design has been widely used for other Trump merchandise. This Amazon poster for sale features the same photo – also falsely claiming to show a mug shot – and includes a placard dated Jan. 20, 2021.
That photo was lifted from this portrait of then-president Trump on his final day in office.