ATLANTA — A group gathered Tuesday night to celebrate the life of a teen who drowned at a massive pool party at an Atlanta apartment complex on Memorial Day. But they're doing so with the pain of having no answers to the question of how he could have died.
The massive gathering happened at the The 500 apartment complex off Northside Circle Way in northwest Atlanta. Witnesses said as many as 400 people may have been gathered there. Nineteen-year-old Shomari Billings was among them. But over the course of the party, the teen – who had just finished his freshman year at Georgia Southern University – drowned.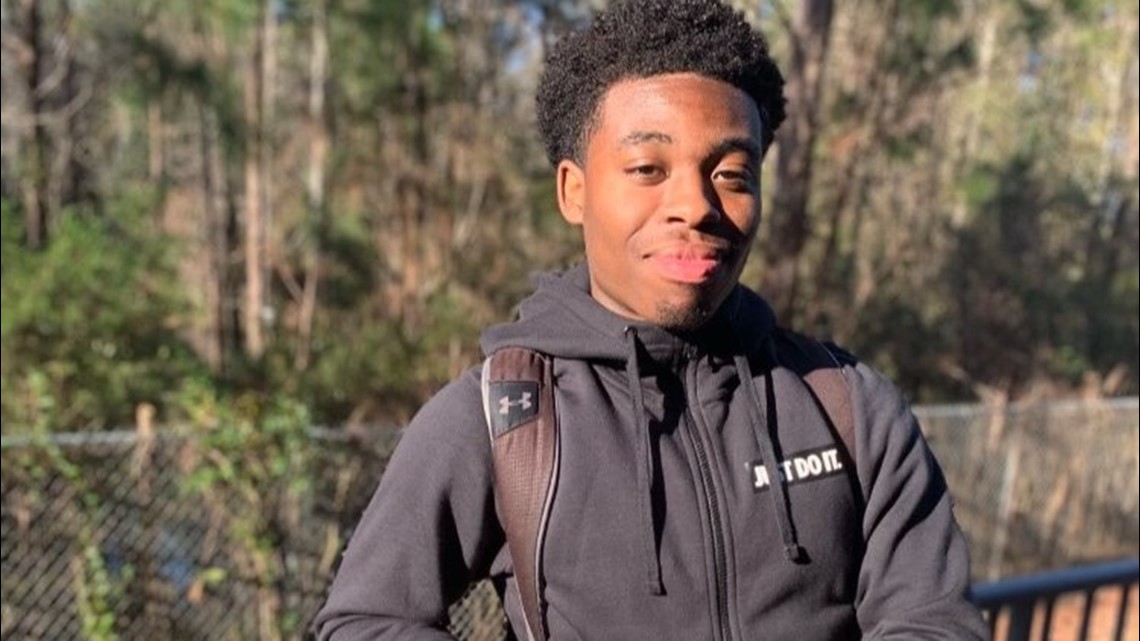 "Things got crazy and some fights broke out around the pool. People started getting out, saw the guy drowning and started pumping his chest," said Matthew Jones, who attended the party.
"I guess people were in the pool and they were partying, and they didn't notice," he added.
A spokesperson for the complex says the pool party was unauthorized, but 11Alive's Elwyn Lopez spoke to the organizer who said that it was. 11Alive found a flier online that says the party was supposed to be from 3 p.m. until 9 p.m.
Family held a vigil for Billings the day after his death, and when the gathering first began, friends spoke first – remembering him fondly as a teen who was wiser than his 19 years. But then, Billings' uncle Mark Owens spoke, and reminded that now is not the time for joy and laughter – it's a time to find answers.
"'Cause we need answers," Owens said. "(I) got a nephew who drowned in a five-foot pool."
Atlanta Police say party-goers pulled the teen out of the pool and tried to revive him with CPR. But it's not clear when Billings was found, when help was called and if anyone even saw him slip under the water.
Billings' mother Shelley said she doesn't know who to hold accountable for what happened to her son.
"Now that I can't have him back because he is gone, I need to know what happened to him," she said. "I need to know if someone pushed him in the pool, if someone seen what happened, and what happened at that party."
Those gathered offered prayers – asking for comfort for the Billings family and all those who knew and loved Shomari.
"He was just always positive," one attendee, a friend of Billings, remembered. "I've never seen him mad, and I've known him for five years and I've never seen him mad. He was just always positive and upbeat and wanted everyone around him to be great."
A GoFundMe set up by Billings' aunt Premlata Miller says the teen was majoring in business at Georgia Southern, with hopes of one day being an entrepreneur.
"We will truly miss this sweet and awesome young man," the GoFundMe says. "RIP Shomari! See you in heaven one day!"
Meanwhile, Atlanta Police will be investigating the case to uncover what happened.