Big changes are happening in the tiny house movement as a weekend festival brings new attention to it.
This year's festival will also draw a bigger crowd than last year, with 10,000 people expected throughout the weekend.
"I've got millennials to retirees asking when is this going to happen," said Will Johnston, founder and executive director of Tiny House Atlanta.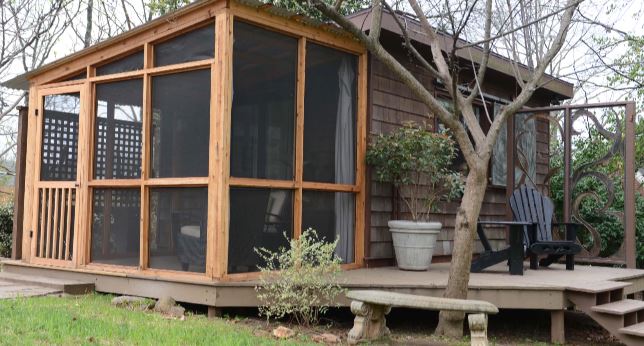 The micro-living movement that's so popular in other countries and other states has been slow to catch on in Georgia because of zoning laws and local ordinances that shied away from smaller structures.
But that's changing for many metro Atlanta communities:
The City of Clarkston in DeKalb county recently changed its codes to allow neighborhoods of cottage homes from 500 to 900 square feet in size, and the first development is in the works.
East Point will hold a public hearing in two weeks on a proposal to build as many as 40 eco-cottages.
The Georgia Department of Community Affairs has a November meeting to consider adding the "Tiny House Appendix" to state building codes to allow for smaller room sizes and square footage.
Leaders in the City of Atlanta approved zoning change to R5 lots, which allow for duplexes. The maximum square footage can include a secondary house no larger than 750 square feet.
The City of Decatur has no minimum square footage requirements.
Simplicity is a big part of this movement, but so is affordability.
Habitat for Humanity DeKalb is looking to build a small neighborhood of tiny houses in Clarkston next year.
In South Georgia, Savannah just broke ground on a tiny house project for homeless vets.