ATLANTA -- Lockheed's C-130 Hercules made its maiden flight in 1954 and has been historically known as an endlessly reliable military cargo plane.
It has had the longest, continuous military aircraft production run in history and has one of the top three longest, continuous aircraft production lines of any type.
The design was first created in 1951 and remains in use today.
According to Lockheed's website, this plane has "flown both poles, landed or airdropped military supplies to hot spots in Vietnam to Afghanistan."
The C-130 began production in the early 50s at the Lockheed Martin facility located in Marietta, Ga. and is also being refurbished in Warner Robins, Ga.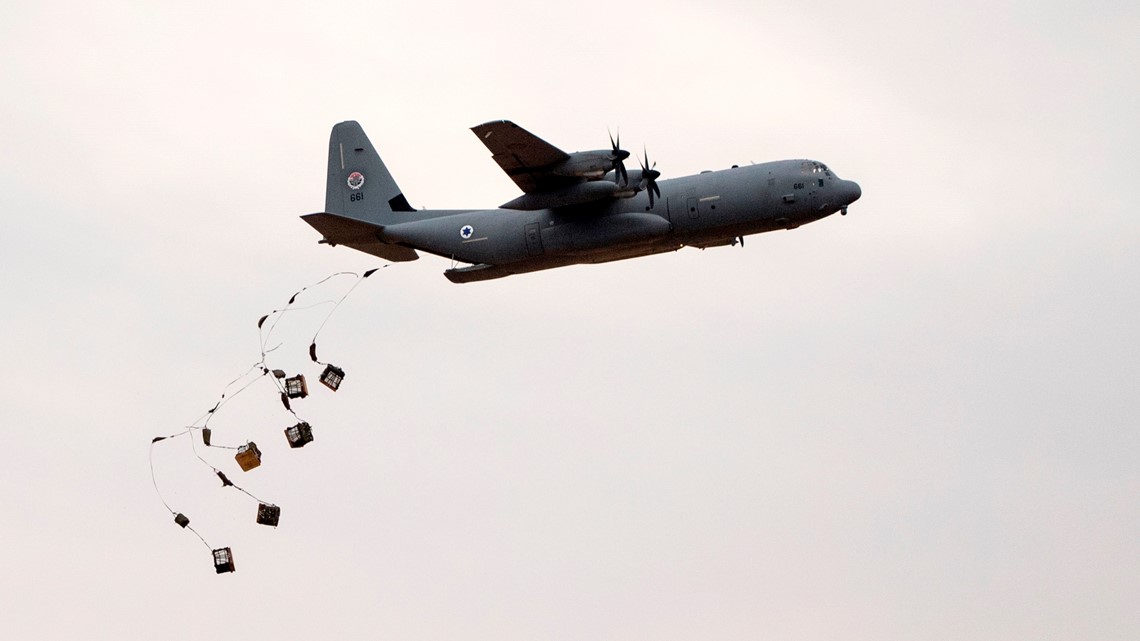 The plane is also in active-duty in Texas, Arkansas, Germany and Japan.
"From the beginning, the C-130 has featured a large, unobstructed, fully-pressurized cargo hold that can rapidly be reconfigured for the carriage of troops, stretchers, passengers or airdrops of troops and/or equipment into battle zones. The C-130's high-wing design places the cargo floor at truck-bed height above the ground. The C-130 also features an integral "roll-on/roll-off" rear-loading ramp Coupled with its tremendous lift capacity, long range, and austere landing field capabilities, it is a true tactical airlifter," according to the U.S. Air Force website.