ATLANTA — All they ever wanted to be were a couple of Georgia Bulldogs.
About 60 years ago, two students graduated from Atlanta Public Schools at the top of their class. Hamilton E. Holmes and Charlayne Hunter-Gault had the grades and the accomplishments - but the University of Georgia wasn't available to them because of the color of their skin.
One thing stood in the way.
"There was the Governor who had said 'no, not one,' would ever be allowed to come here," Hunter-Gault recalled back in 2018 during a lecture at UGA.
Gov. Ernest Vandiver was elected in 1958 as a staunch segregationist. However, soon after he and other state lawmakers had a choice to make.
At the time, state law threatened to defund any school that desegregated.
Fast forward to 1960, a federal court ruled UGA had to admit Holmes and Hunter-Gault. The state was paralyzed.
Would lawmakers really defund the University of Georgia?
Soon, the Georgia legislature changed state law.
"They threw ugly, racist words at us. But it didn't deter us from pursuing our dreams," said Hunter-Gault.
After graduation, Holmes went on to become the first Black medical student at Emory University. He eventually became an orthopedic surgeon. He passed away in 1995.
Hunter-Gault, meanwhile, continues her successful career as an award-winning journalist.
Along with her husband, she recently launched the Giving a Voice to the Voiceless endowment at UGA. It provides funding to students promoting social justice.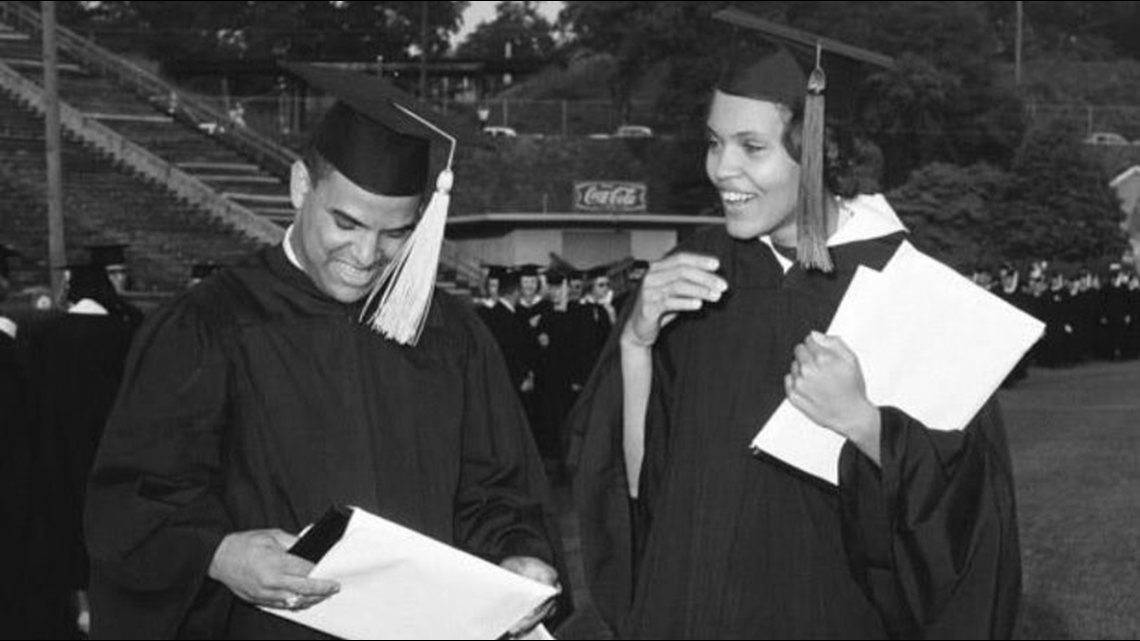 "I think her legacy really is, it's about definitely about being brave, being fearless," said Abha Rai, a PhD student and recipient of the endowment.
"They really reached these amazing heights, that I think, have inspired subsequent generations," said Steve Armour, the university archivist.
Hamilton E. Holmes and Charlayne Hunter-Gault just wanted to be Georgia Bulldogs. They changed the state while they were at it.