ATLANTA — Police are trying to pair nearly 70 cellphones with their rightful owners after they were apparently stolen during last weekend's Shaky Beats Festival.
According to the Atlanta Police Department, officers responded to multiple cell phone thefts at the festival in Renaissance Park and Central Park May 12 and 13. But it was thanks to one of the theft victims that police were able recover the dozens of phones.
Police said that victim used the Find My iPhone feature and traced her missing phone to a FedEx store off Piedmont Road. When she got there, she pinged her phone, which rang inside a box that had been dropped off earlier that morning.
When they opened the box, the victim found her phone among several other phones. That led police to another box where they found several more. In total, police recovered 69 phones they believe were stolen from festival-goers.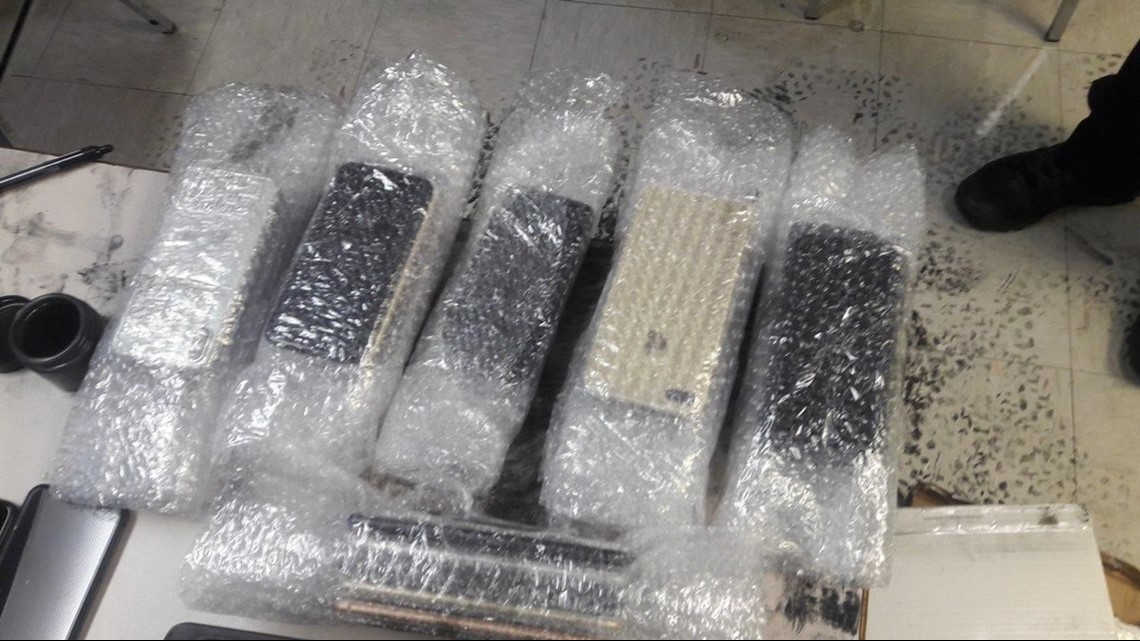 Police said most of the phones were either put in airplane mode, which turns off the phones cellular signal, or had the SIM cards removed and taped to the back.
Now, they're trying to get the cellphones back to their owners.
Police are asking anyone who thinks they may have lost, misplaced or had a phone stolen during the festival to contact the lead detective, S.N. Krieger at snkrieger@atlantaga.gov. Be prepared to provide a detailed description of the device and evidence of ownership.
Meanwhile, police are working to identify the person or people behind the thefts. Police say they could face charges anywhere from theft by receiving to robbery.