STATESBORO, Ga. -- Two Georgia Southern students--brothers from metro Atlanta--were killed when a wrong-way driver crashed into them, head-on, on Interstate 16.
Jack Deacon Harris, 20, of Kennesaw, Georgia and 18-year-old Garrett Harris of Dallas, Georgia were killed while heading east on I-16 early Sunday morning.
The Georgia State Patrol says a driver traveling west in eastbound lanes slammed into the brothers' car, which caught fire. The brothers died at the scene.
According to the state patrol, the incident happened at 1:15 a.m. on Sunday, November 26. Troopers said the crash was near mile marker 34 in Laurens County, and that Jared Adler, 27, of Sandy Springs, was the wrong-way driver.
Adler was taken to a hospital in Macon for treatment. Authorities have not yet released details on how the wrong-way driver ended up on the wrong side of the highway, and what possible charges he could be facing.
I-16 serves as a primary connector between the port city of Savannah, Georgia, and I-75 which runs centrally through the state. However, this 165-mile stretch of road has also become known for fatal accidents - so much so that it has garnered the attention of Governor Nathan Deal in previous years as the state works to make the highway safer.
The interstate is also the closest one to Georgia Southern where the two young men were students. Deacon Harris, who was driving, was a junior at the university. His brother, Garrett was a freshman.
In an interview with the student newspaper The George Anne, the students' father, Jack Harris, said they were returning to campus from Atlanta after Thanksgiving break.
"They had a little bit of homework to finish up, wanted to spend time with their friends before classes started Monday, so they left to drive at night thinking traffic would be better and this accident happened," Jack Harris told the paper.
Harris, and the brothers' mother Crystal Johnson and her husband, Dan, emailed a statement to 11Alive News Tuesday afternoon:
"Our two oldest children, Deacon and Garrett Harris, were tragically taken from us Sunday morning. They were on their way back to Georgia Southern University after celebrating the Thanksgiving holiday with us.

We are an incredibly close knit family and their bond as brothers was unbreakable. Their passing has left us and their siblings, Walker, Natalie, and Ryder, as well as their extended family utterly devastated.

We have been overwhelmed with love and support from our local Acworth community, the Georgia Southern community, and countless friends and family from around the country. We ask that you respect the privacy of our family as we process and deal with this tragedy."
Family Friend Jim Hourigan told 11Alive News, "Deacon and Garrett were energetic children full of life and enthusiasm. I had the pleasure of watching them participate in our Acworth youth football program as well as other youth sports programs in Acworth. We had the good fortune of seeing the boys at various community activities in the area with their ever-present smiles. While always competitive, each was respectful and always eager to be involved and part of a team. Whenever you saw one - you saw the other. In their short lives they made positive impressions on all who came into contact with them. Respectful, positive attitudes, and children with loving hearts would be a great way to describe them. They were the kind of kids each of us would hope our children to be. Their passing is a true loss to all of us who knew them."
A childhood friend of the brothers, Dennis Piecuch--a Georgia Southern student--spoke of his shock and grief, and described the brothers as "friendly guys -- really nice to be around."
Piecuch describes the entire family as very close-knit, just like the brothers. "They all care about each other so much," he said. "They cared about everybody around them."
"Thank you to everyone for your understanding while we mourn the loss of our two oldest sons, Deacon and Garrett, who were tragically killed in a head on collision as they traveled back to Georgia Southern over Thanksgiving break. They were a huge part of our world and we miss them greatly. Your kind words and expressions of love have been more comfort than we can express."
A GoFundMe page said it is collecting money for the family's funeral expenses.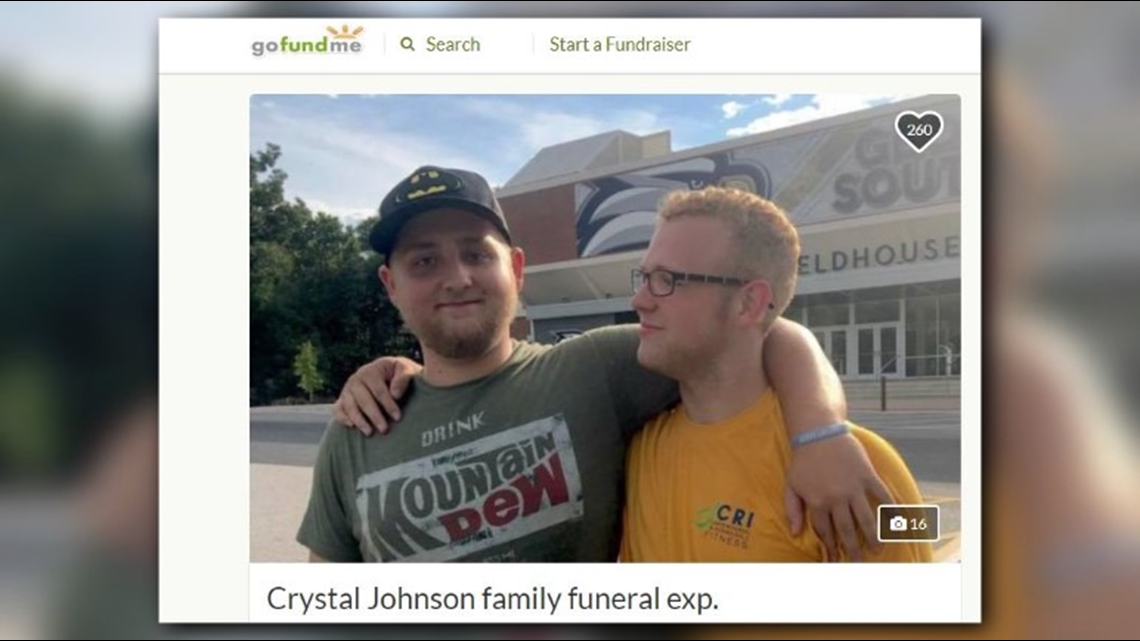 A statement released by Georgia Southern stated:
"The Georgia Southern University community is saddened to learn of the accident that resulted in the loss of two of our students, Garrett Harris and Jack Deacon Harris. Our deepest sympathies go out to their family and friends and our thoughts are with them during this time. Counseling is available for our students as we all grieve this tragedy."