Virgil Abloh, 41; A leading fashion designer and executive hailed as the Karl Lagerfeld of his generation.
Michael Apted, 79; Acclaimed British director of the "Up" documentary series and films as diverse as the Loretta Lynn biopic "Coal Miner's Daughter" and the James Bond film "The World Is Not Enough."
Ed Asner, 91; Burly and prolific character actor who became a star in middle age as the gruff but lovable newsman Lou Grant, first in the hit comedy "The Mary Tyler Moore Show" and later in the drama "Lou Grant."
Bob Avian, 83; Tony Award-winning choreographer who had a role in some of the most beloved and influential shows on Broadway, including "Dreamgirls," "A Chorus Line," "Follies" and "Miss Saigon."
Peter Aykroyd, 66; Emmy-nominated actor and writer on "Saturday Night Live" for the 1979-80 season who later worked with older brother, Dan, on everything from a TV show about the paranormal to such films as "Dragnet" and "Coneheads."
Eve Babitz, 78; Hollywood bard, muse and reveler who with warmth and candor chronicled the excesses of her native world in the 1960s and 1970s and became a cult figure to generations of readers.
Lisa Banes, 65; Appeared in numerous television shows and movies, including "Gone Girl" in 2014 and "Cocktail" with Tom Cruise in 1988.
Anne Beatts, 74; Groundbreaking comedy writer with a taste for sweetness and the macabre who was on the original staff of "Saturday Night Live" and later created the cult sitcom "Square Pegs."
Ned Beatty, 83; Oscar-nominated character actor who in half a century of American movies, including "Deliverance," "Network" and "Superman," was a booming, indelible presence in even the smallest parts.
Jean-Paul Belmondo, 88; Star of the iconic French New Wave film "Breathless," whose crooked boxer's nose and rakish grin went on to make him one of the country's most recognizable leading men.
Byron Berline, 77; Renowned fiddler who played with superstars like Elton John, the Rolling Stones and owned a popular Oklahoma instrument shop.
Walter Bernstein, 101; Screenwriter was among the last survivors of Hollywood's anti-Communist blacklist whose Oscar-nominated script for "The Front" drew upon his years of being unable to work under his own name.
Black Rob, 52; Rapper known for his hit "Whoa!" and key contributions to Diddy's dominant Bad Boy Records in the 1990s and early 2000s.
Jay Black, 82; Front man for the 1960s rock band Jay and the Americans, who crooned the soaring vocals to hits like "This Magic Moment," "Cara Mia" and "Come a Little Bit Closer."
Lionel Blair, 92; Staple on British stage and television for decades.
Robert Bly, 94; One of the most prominent American poets of the last half century and author of the best-selling men's movement classic "Iron John."
Claude Bolling, 90; French pianist, composer and arranger who attained a worldwide following through his melodic blend of jazz and classical influences and stayed on the Billboard classical charts for more than a decade with his 1975 album "Suite for Flute and Jazz Piano."
Frank Bonner, 79; Played loud-dressing, overconfident radio station sales manager Herb Tarlek on "WKRP in Cincinnati."
Harry Brant, 24; Rising model and son of supermodel Stephanie Seymour and publisher Peter M. Brant.
Arik Brauer, 92; Austrian artist known for his surreal paintings and murals.
Leslie Bricusse, 90; Oscar-winning British songwriter whose work includes James Bond themes and Willy Wonka's signature tune.
Jessica Campbell, 38; Best known for her roles in the 1999 movie "Election" and the TV series "Freaks and Geeks.'
Eleonore "Lorli" von Trapp Campbell, 90; Second daughter of Maria von Trapp, whose Austrian family was famous for being depicted in the musical and beloved movie "The Sound of Music."
Eric Carle, 91; Beloved children's author and illustrator whose classic "The Very Hungry Caterpillar" and other works gave millions of kids some of their earliest and most cherished literary memories.
Sonny Chiba, 82; Japanese actor wowed the world with his martial arts skills in more than 100 films, including "Kill Bill."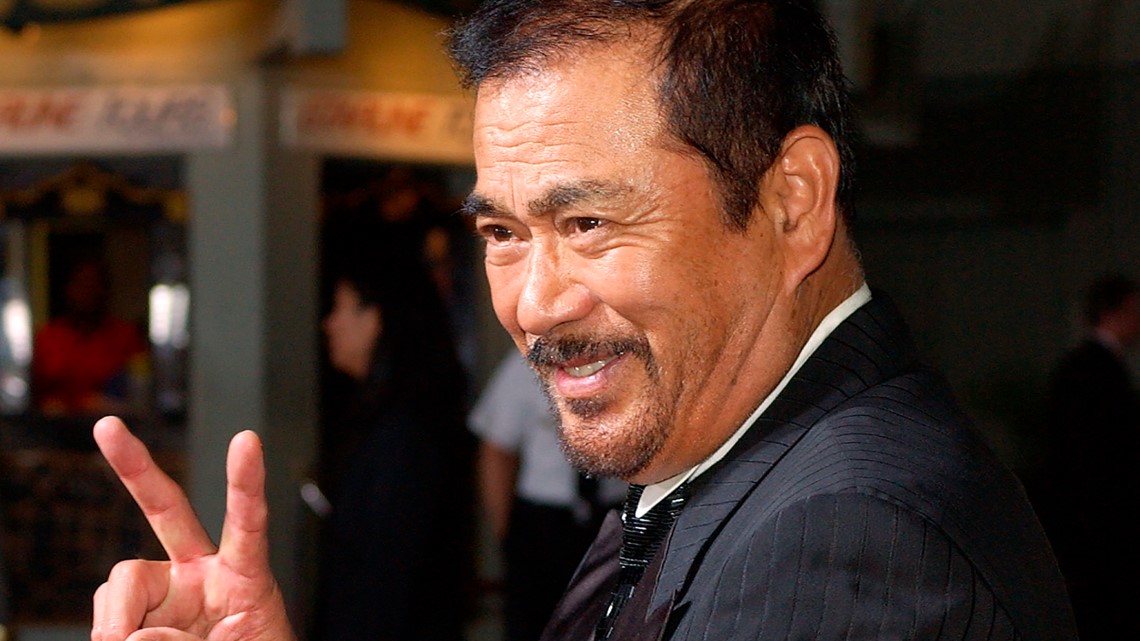 Kevin Clark, 32; Appeared as student drummer Freddy Jones in 2003 film "School of Rock" with Jack Black.
Sanford Clark, 85; Rockabilly and country performer who had a Top 10 hit with "The Fool" in 1956.
Beverly Cleary, 104; Celebrated children's author whose memories of her Oregon childhood were shared with millions through the likes of Ramona and Beezus Quimby and Henry Huggins.
Chuck Close, 81; Painter, photographer and printmaker best known for his monumental grid portraits and photo-based paintings of family and famous friends.
Michael Constantine, 94; Emmy Award-winning character actor who reached worldwide fame playing the Windex bottle-toting father of the bride in the 2002 film "My Big Fat Greek Wedding."
Floyd Cooper, 65; Award-winning illustrator and author of children's books whose mission to offer candid and positive images of Black history included subjects ranging from Frederick Douglass and the civil rights movement to Venus and Serena Williams.
Chick Corea, 79; Towering jazz pianist with a staggering 23 Grammy Awards who pushed the boundaries of the genre and worked alongside Miles Davis and Herbie Hancock.
Johnny Crawford, 75; Played Mark McCain in the ABC series "The Rifleman," earning an Emmy nomination at the age of 13.
Jacques d'Amboise, 86; Combined classical elegance with all-American verve and athleticism to become one of the top male dancers at New York City Ballet, then spent more than four decades providing free dance education to countless youngsters through his National Dance Institute.
Arlene Dahl, 96; Actor whose charm and striking red hair shone in such Technicolor movies of the 1950s as "Journey to the Center of the Earth" and "Three Little Words.
Sarah Dash, 76; Singer who co-founded the all-female group Labelle — best known for the raucous 1974 hit "Lady Marmalade."
John Davis, 66; One of the real singers behind the lip-synching pop duo Milli Vanilli.
Prince Markie Dee, 52; Member of the Fat Boys hip-hop trio who later formed his own band and became a well-known radio host.
Dustin Diamond, 44; Best known for playing the quirky, nerdy Samuel "Screech" Powers on the hit '90s sitcom "Saved by the Bell."
Eric Jerome Dickey, 59; Bestselling novelist who blended crime, romance and eroticism in "Sister, Sister," "Waking With Enemies" and dozens of other stories about contemporary Black life.
DMX, 50; Iconic hip-hop artist behind the songs "Ruff Ryders' Anthem" and "Party Up (Up in Here)" whose distinctively gruff voice and thoughtful messages in his rhymes made him one of rap's biggest stars.

Richard Donner, 91; Filmmaker who helped create the modern superhero blockbuster with 1978's "Superman" and mastered the buddy comedy with the "Lethal Weapon" franchise.
Anne Douglas, 102; Widow of Kirk Douglas and stepmother of Michael Douglas.
Jerry Douglas, 88; Played handsome family patriarch John Abbott on "The Young and the Restless" for over 30 years.
Robert Downey Sr., 85; Accomplished countercultural filmmaker, actor and father of superstar Robert Downey Jr.
Olympia Dukakis, 89; Veteran stage and screen actor whose flair for maternal roles helped her win an Oscar as Cher's mother in the romantic comedy "Moonstruck."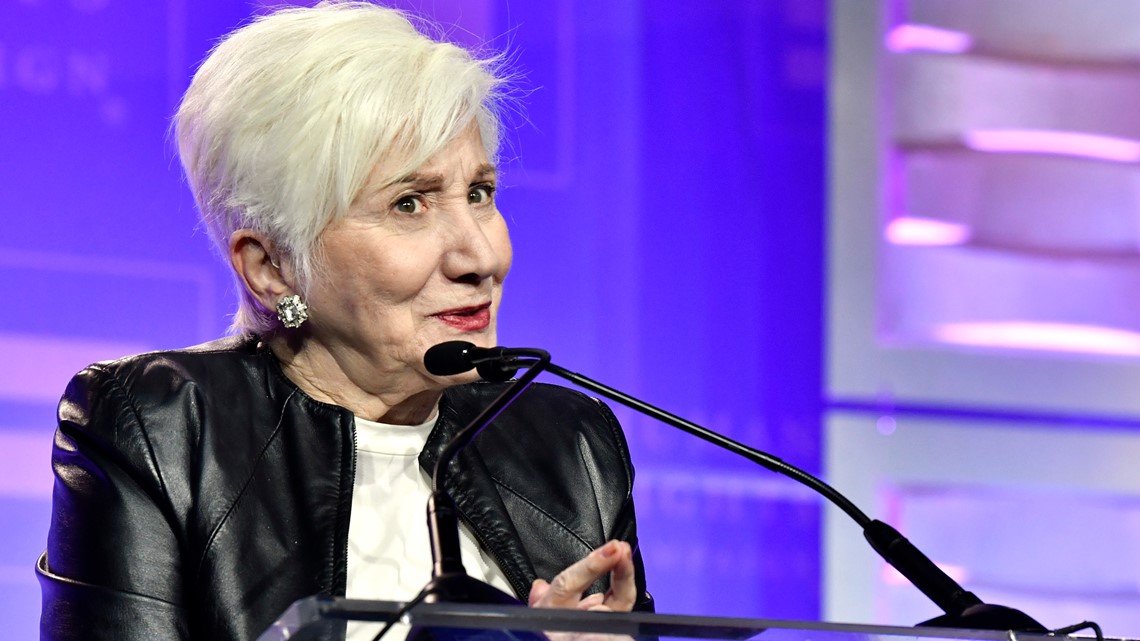 Graeme Edge, 80; Founding member and drummer of The Moody Blues.
Lin Emery, 94; New Orleans-based artist whose delicately balanced moving sculptures can be seen worldwide.
Harvey Evans, 80; Actor, singer and dancer who had a knack for landing roles in the original Broadway productions of such classics as "West Side Story," "Follies" "Hello, Dolly!" and "Gypsy."
Don Everly, 84; One-half of the pioneering Everly Brothers whose harmonizing country rock hits impacted a generation of rock 'n' roll music.
Sabah Fakhri 88; One of the Arab world's most famous singers who entertained generations with traditional songs and preserved nearly extinct forms of Arabic music.
Lawrence Ferlinghetti, 101; Poet, publisher, bookseller and activist who helped launch the Beat movement in the 1950s and embody its curious and rebellious spirit well into the 21st century.
Vicente Fernández, 81; Iconic and beloved singer of regional Mexican music who was awarded three Grammys and nine Latin Grammys and inspired a new generation of performers, including his son Alejandro Fernández.
Delia Fiallo, 96; Native of Cuba who was considered the mother of Latin America's telenovelas and wrote dozens of the popular television soap operas.
Siegfried Fischbacher, 81; Namesake partner in the iconic entertainment duo Siegfried & Roy.
Ricarlo Flanagan; Stand-up comedian made it to the semifinals of "Last Comic Standing" and appeared in the Showtime series "Shameless."
George Frayne, 77; As leader of Commander Cody and His Lost Planet Airman, enjoyed a cult following in the 1970s with such party and concert favorites as "Hot Rod Lincoln" and "Smoke! Smoke! Smoke! (That Cigarette)."
Heath Freeman, 41; Best known for his role as serial killer Howard Epps on "Bones."
Jahmil French, 29; Played Dave Turner on "Degrassi: The Next Generation" from 2009-2013.
Mira Furlan, 65; Best known for roles as Danielle Rousseau on "Lost" and Minbari Ambassador Delenn on "Babylon 5."
Shock G, 75; Blended whimsical wordplay with '70s funk as leader of the off-kilter Bay Area hip-hop group Digital Underground.
Willie Garson, 57; Played Stanford Blatch, Carrie Bradshaw's friend on TV's "Sex and the City" and its movie sequels.
Fuller Goldsmith, 17; Young chef won episode of "Chopped Junior" and competed on "Top Chef Junior."
Nikki Grahame, 38; Star of "Big Brother UK" and other reality shows.
Saginaw Grant, 85; Prolific Native American character actor and hereditary chief of the Sac & Fox Nation of Oklahoma.
Nanci Griffith, 68; Grammy-winning folk singer-songwriter from Texas whose literary songs like "Love at the Five and Dime" celebrated the South.
Charles Grodin, 86; Droll, offbeat actor and writer who scored as a caddish newlywed in "The Heartbreak Kid" and later had roles ranging from Robert De Niro's counterpart in the comic thriller "Midnight Run" to the bedeviled father in the "Beethoven" comedies.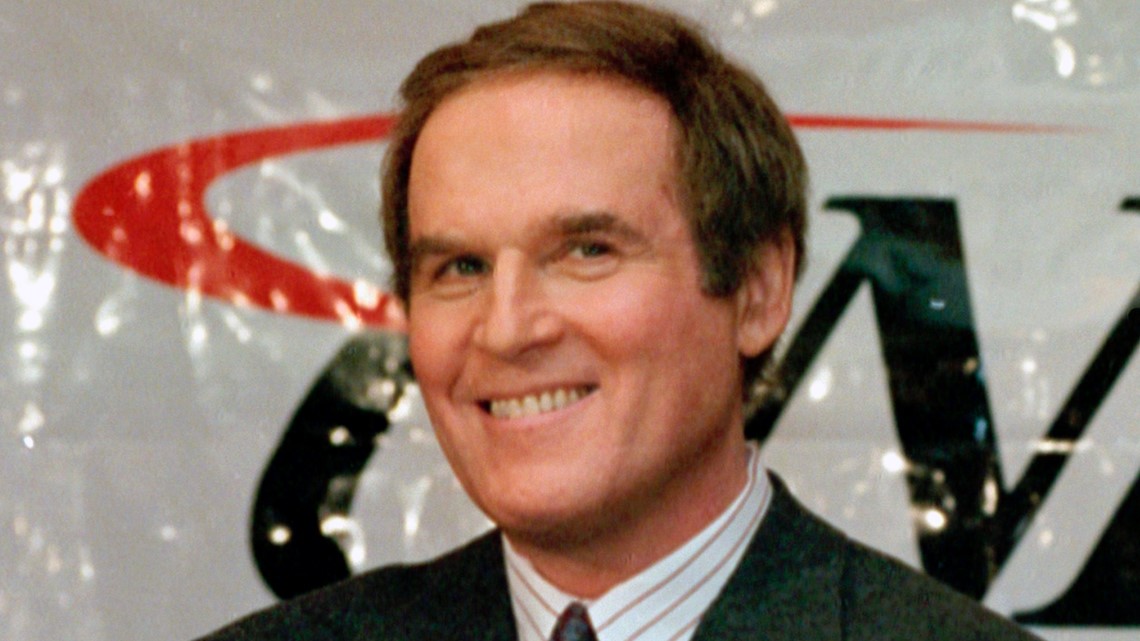 David Gulpilil, 68; Australia's most acclaimed Indigenous actor may be best known to American audiences as Neville Bell in "Crocodile Dundee."
Tom T. Hall, 85; Singer-songwriter who composed "Harper Valley P.T.A." and sang about life's simple joys as country music's consummate blue collar bard.
Connie Hamzy, 66; Rock 'n' roll groupie from Arkansas who was immortalized as "sweet, sweet Connie" in the 1973 Grand Funk Railroad hit "We're an American Band."
Sarah Harding, 39; British pop singer with the group Girls Aloud.
Roger Hawkins, 75; Original drummer for the studio band immortalized as "The Swampers" in the rock hit "Sweet Home Alabama."
Dave Hickey, 82; Prominent American art critic whose essays covered topics ranging from Siegfried & Roy to Norman Rockwell.
Skilyr Hicks, 23; Singer-songwriter was a former contestant on "America's Got Talent."
Dusty Hill, 72; Long-bearded bassist for the million-selling Texas blues rock trio ZZ Top, known for such hits as "Legs" and "Gimme All Your Lovin.'"
Billy Hinsche, 70; Singer-songwriter and musician in a 1960s pop band with Dino Martin Jr. and Desi Arnaz Jr. who later recorded and toured for decades with The Beach Boys.
Hal Holbrook, 95; Award-winning character actor who toured the world for more than 50 years as Mark Twain in a one-man show and uttered the immortal advice "Follow the money" in the classic political thriller "All the President's Men."
Sally Ann Howes, 91; Played as a child actor before she later starred in the 1968 film "Chitty Chitty Bang Bang" with Dick Van Dyke.
Leonard "Hub" Hubbard, 62; Grammy winner was bassist for The Roots for 15 years.
Halyna Hutchins, 42; Cinematographer was fatally shot on the set of the movie "Rust." Worked on documentaries in Europe before studying film in Los Angeles. American Cinematographer named her one of 2019's rising stars.
Stonewall Jackson, 89; Country musician who sang on the Grand Ole Opry for more than 50 years and had No. 1 hits with "Waterloo" and others.
Anthony "AJ" Johnson, 55; Actor best known for his role as Ezal in Ice Cube's comedy "Friday."
Joey Jordison, 46; Founding member of Slipknot who drummed for the influential metal band in its most popular period and helped write many of its best-known songs.
Norton Juster, 91; Celebrated children's author who fashioned a world of adventure and punning punditry in the million-selling classic "The Phantom Tollbooth" and remained true to his wide-eyed self in such favorites as "The Dot and the Line" and "Stark Naked."
Maki Kaji, 69; Creator of the popular numbers puzzle Sudoku whose life's work was spreading the joy of puzzles.
Alan Kalter, 78; Quirky, red-headed announcer for David Letterman for two decades who frequently appeared in the show's comedy bits.
Kangol Kid, 55; Member of the legendary hip-hop group UTFO.
Larry King, 87; Suspenders-sporting everyman whose broadcast interviews with world leaders, movie stars and ordinary Joes helped define American conversation for a half-century.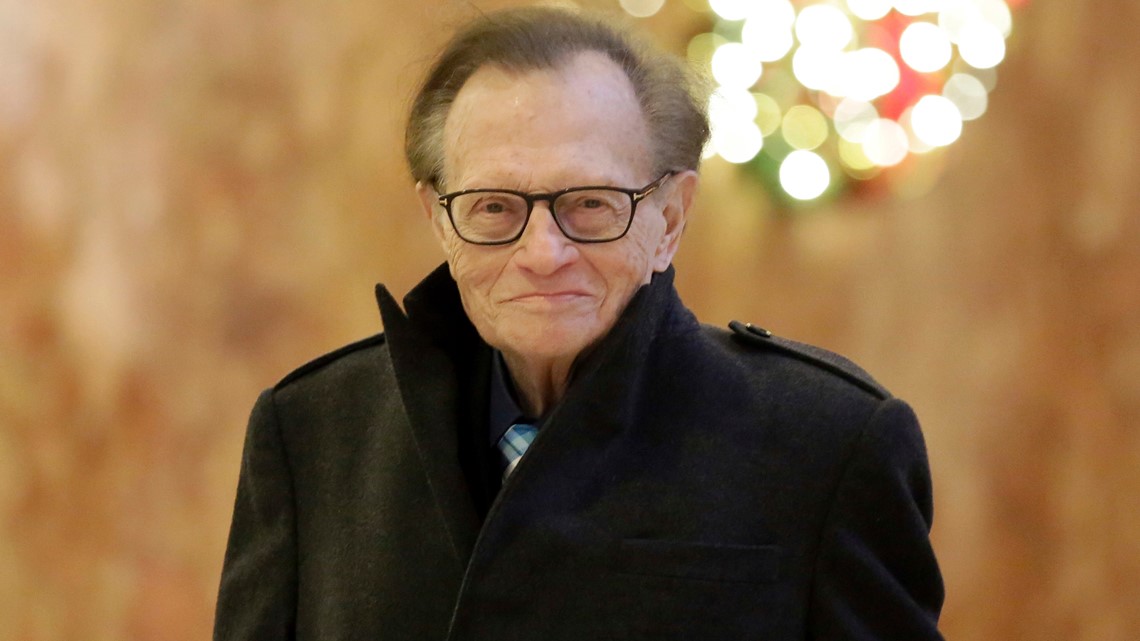 Tommy Kirk, 79; Child star who played in Disney films such as "Old Yeller" and "The Shaggy Dog."
Tawny Kitaen, 59; Sctress appeared in rock music videos during the heyday of MTV and starred opposite Tom Hanks in the 1984 comedy "Bachelor Party."
Yaphet Kotto, 81; Commanding actor who brought tough magnetism and stately gravitas to films including the James Bond movie "Live and Let Die" and "Alien."
Ken Kragen, 85; Top entertainment producer, manager and philanthropist who turned to such clients as Lionel Richie and Kenny Rogers in helping to organize the 1985 all-star charity single "We Are the World."
Dilip Kumar, 98; Bollywood icon was hailed as the "Tragedy King" and one of Hindi cinema's greatest actors.
Art LaFleur, 78; Best known for his role as Babe Ruth in "The Sandlot" and baseball player Chick Gandil in "Field of Dreams."
John Langley, 78; Creator of the long-running TV series "Cops."
Cloris Leachman, 94; Oscar-winner for her portrayal of a lonely housewife in "The Last Picture Show" and a comedic delight as the fearsome Frau Blücher in "Young Frankenstein" and self-absorbed neighbor Phyllis on "The Mary Tyler Moore Show."
Gregg Leakes, 66; Husband of "The Real Housewives of Atlanta" star NeNe Leakes.
James Levine, 77; Conductor who ruled over the Metropolitan Opera for more than four decades before being eased aside when his health declined and then was fired for sexual improprieties.
Norman Lloyd, 106; Role as kindly Dr. Daniel Auschlander on TV's "St. Elsewhere" was a single chapter in a distinguished stage and screen career that put him in the company of Orson Welles, Alfred Hitchcock, Charlie Chaplin and other greats.
Betty Lynn, 95; Best known as Barney Fife's sweetheart Thelma Lou on "The Andy Griffith Show."
Norm Macdonald, 61; Comic and former "Saturday Night Live" writer and performer who was "Weekend Update" host during the 1990s.
Gavin MacLeod, 90; Veteran supporting actor who achieved fame as sardonic TV news writer Murray Slaughter on "The Mary Tyler Moore Show" and stardom playing cheerful Capt. Stubing on "The Love Boat."
Kenny Malone, 83; Drummer was a prolific session player who played on hits for Dolly Parton, Merle Haggard and many others.
Biz Markie, 67; Hip-hop staple known for his beatboxing prowess, turntable mastery and the 1989 classic "Just a Friend."
Margaret Maron, 82; Prolific North Carolina-based mystery writer whose book series won her major awards and plaudits in the genre.
Gerry Marsden, 78; British singer who was instrumental in turning a song from the Rodgers and Hammerstein musical "Carousel" into the Gerry and the Pacemakers hit "You'll Never Walk Alone."
Jackie Mason, 93; Rabbi-turned-jokester whose feisty brand of standup comedy got laughs from nightclubs in the Catskills to West Coast talk shows and Broadway stages.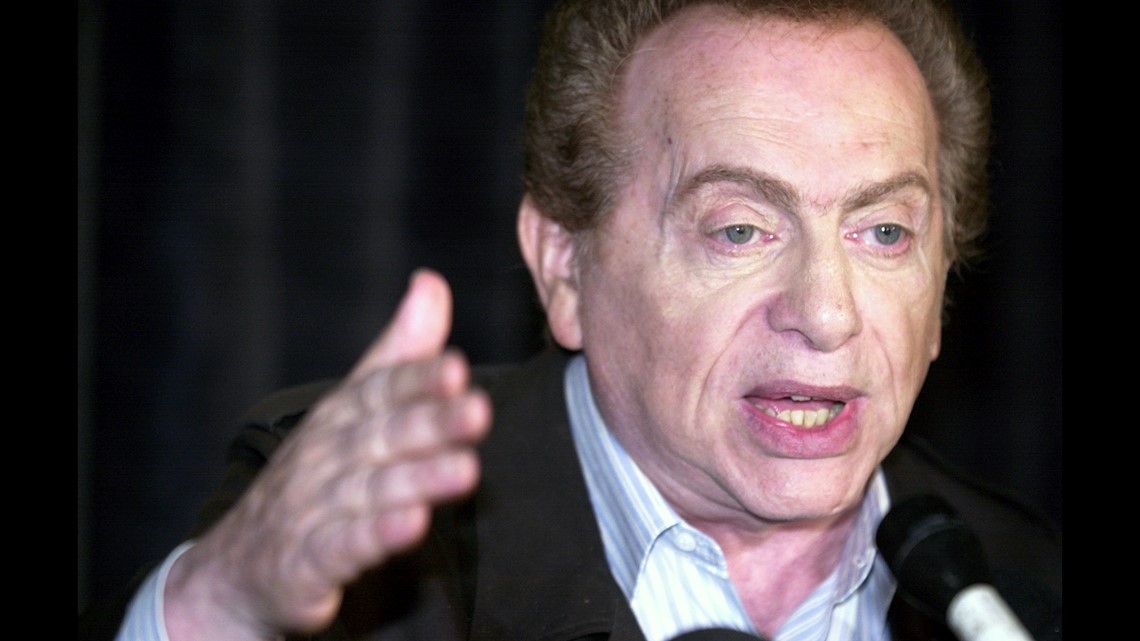 Jason Matthews, 69; Award-winning spy novelist who drew upon his long career in espionage and his admiration for John le Carre among others in crafting his popular "Red Sparrow" thrillers.
Elizabeth Ireland McCann, 90; Tony Award-winning producer who helped mount an astounding array of hits on Broadway and in London, including "The Elephant Man," "Morning's at Seven," "Amadeus," "The Life and Adventures of Nicholas Nickleby" and "Copenhagen."
Helen McCrory, 52; British actor who starred in the television show "Peaky Blinders" and the "Harry Potter" movies.
Les McKeown, 65; Former lead singer of the 1970s Scottish pop sensation Bay City Rollers.
Larry McMurtry, 84; Prolific and popular author who took readers back to the old American West in his Pulitzer Prize-winning "Lonesome Dove" and returned them to modern-day landscapes in works such as his emotional tale of a mother-daughter relationship in "Terms of Endearment."
Eddie Mekka, 69; Best known as Carmine Ragusa, Shirley Feeney's boyfriend, on the sitcom "Laverne & Shirley."
Marília Mendonça, 26; One of Brazil's most popular singers and a Latin Grammy winner.
Roger Michell, 65; British stage, television and film director whose movies include the indelibly popular romcom "Notting Hill."
Paul Mooney, 79; Boundary-pushing comedian who was Richard Pryor's longtime writing partner and whose bold, incisive musings on racism and American life made him a revered figure in stand-up.
Michael Nesmith, 78; Singer-songwriter, author, actor-director and entrepreneur who will likely be best remembered as the wool-hatted, guitar-strumming member of the made-for-television rock band The Monkees.
Denis O'Brien, 80; Served as George Harrison's manager for much of the former Beatle's solo career and co-founded with Harrison the production company that backed such hits as "Monty Python's Life of Brian" and "Mona Lisa."
Walter Olkewicz, 72; actor whose roles included bartender Jacques Renault on "Twin Peaks," as oil refinery worker Dougie Boudreau on "Grace Under Fire" and a memorable guest role as Nick the cable guy on a 1996 episode of "Seinfeld."
Sonny Osborne, 84; Bluegrass musician and singer whose fast banjo licks turned "Rocky Top" into a hit with The Osborne Brothers.
Lou Ottens, 94; Inventor of the cassette tape.
Bill Owens, 85; Country songwriter who was a mentor and early songwriting partner to his niece Dolly Parton and helped start her career in country music.
Johnny Pacheco, 85; Salsa idol was a co-founder of Fania Records, Eddie Palmieri's bandmate and backer of music stars such as Rubén Bladés, Willie Colón and Celia Cruz.
Randy Parton, 67; Brother of Dolly Parton who sang and performed with his sister and at her Dollywood theme park.
Gary Paulsen, 82; Acclaimed and prolific children's author who often drew upon his rural affinities and wide-ranging adventures for tales that included "Hatchet," "Brian's Winter" and "Dogsong."
Sunil Perera, 69; Versatile Sri Lankan singer, musician, composer and entertainer.
Lee "Scratch" Perry, 85; Jamaican singer and record producer was considered one of reggae's founding fathers.
Wayne Peterson, 93; Composer, pianist and educator who won a Pulitzer Prize for music.
Christopher Plummer, 91; Dashing award-winning actor who played Captain von Trapp in the film "The Sound of Music." Became the oldest Academy Award acting winner in history for his supporting role for "Beginners" in 2012.
Ron Popeil, 86; Quintessential TV pitchman and inventor known to generations of viewers for hawking products including the Veg-O-Matic, the Pocket Fisherman, Mr. Microphone and the Showtime Rotisserie and BBQ.
Markie Post, 70; Played the public defender in the 1980s sitcom "Night Court" and was a regular presence on television for four decades.
Jane Powell, 92; Bright-eyed, operatic-voiced star of Hollywood's golden age musicals who sang with Howard Keel in "Seven Brides for Seven Brothers" and danced with Fred Astaire in "Royal Wedding."
Lloyd Price, 88; Early rock 'n roll star and enduring maverick whose hits included such up-tempo favorites as "Lawdy Miss Clawdy," "Personality" and the semi-forbidden "Stagger Lee."
Puneeth Rajkumar, 46; Leading star of southern Indian regional cinema.
Marion Ramsey, 73; Best known for playing Officer Laverne Hooks in the "Police Academy" films.
John Reilly, 86; Veteran soap opera actor who starred on "General Hospital."
Michael Renzi, 80; During a storied musical career worked with Peggy Lee, Mel Tormé, Lena Horne and some of the other biggest names in jazz and pop, and who for years was also the musical director of "Sesame Street."
Anne Rice, 80; Novelist whose lush, best-selling gothic tales, including "Interview With the Vampire," reinvented the blood-drinking immortals as tragic antiheroes.
Peter Mark Richman, 93; Character actor who appeared more than 500 television episodes and had recurring roles on "Three's Company" and "Beverly Hills 90210."
Robert Ringwald, 80; Pianist who played and promoted jazz in California for more than half a century. Father of actor Molly Ringwald.
Paul Ritter, 54; Versatile British actor whose roles ranged from a hapless suburban patriarch in sitcom "Friday Night Dinner" to a Soviet engineer who helps cause a nuclear disaster in "Chernobyl."
Mick Rock, 72; Photographer whose iconic portraits of rock stars including David Bowie, Lou Reed and Debbie Harry saw him dubbed "the man who shot the 70s."
Tanya Roberts, 65; Captivated James Bond in "A View to a Kill" and appeared in the sitcom "That '70s Show."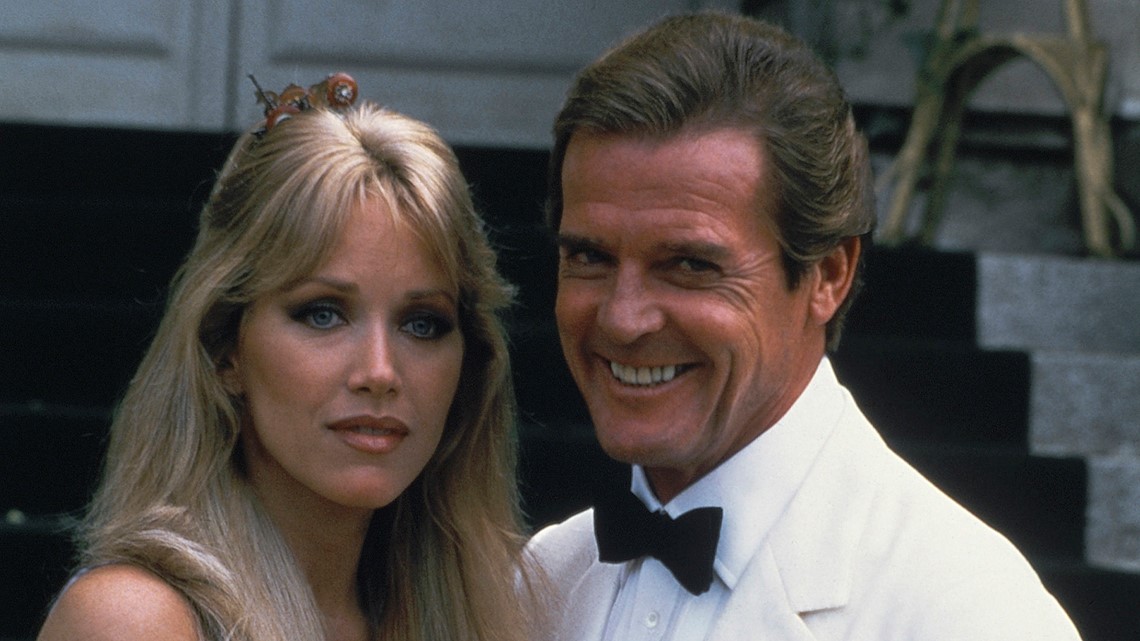 Charlie Robinson, 75; Versatile and prolific actor whose many credits ranged from stage productions of "Driving Miss Daisy" and "Fences" to such films as "Secret Santa" and "Miss Lettie and Me" to his long-running role as the court clerk Mac Robinson in the sitcom "Night Court."
Jimmie Rodgers, 87; Singer of the 1957 hits "Honeycomb" and "Kisses Sweeter Than Wine" whose career in music and movies was disrupted by a severe head injury a decade later.
Joanne Rogers, 92; An accomplished concert pianist who celebrated and protected the legacy of her husband, the beloved children's TV host Fred "Mister" Rogers.
Carmen Salinas, 82; Mexican actor known for movies like "Danzón," "Man on Fire" and "Bellas de Noche" and telenovelas and series including "María la del Barrio" and "Mujeres Asesinas."
Al Schmitt, 91; Twenty-time Grammy winner whose extraordinary career as a recording engineer and producer included albums by Bob Dylan, Ray Charles, Frank Sinatra and many other of the top performers of the past 60 years.
Peter Scolari, 66; Appeared on the TV series "Newhart," "Girls," was involved with numerous projects with friend Tom Hanks including "Bosom Buddies" and had a successful Broadway career.
Willard Scott, 87; Beloved weatherman who charmed viewers of NBC's "Today" show with his self-deprecating humor and cheerful personality.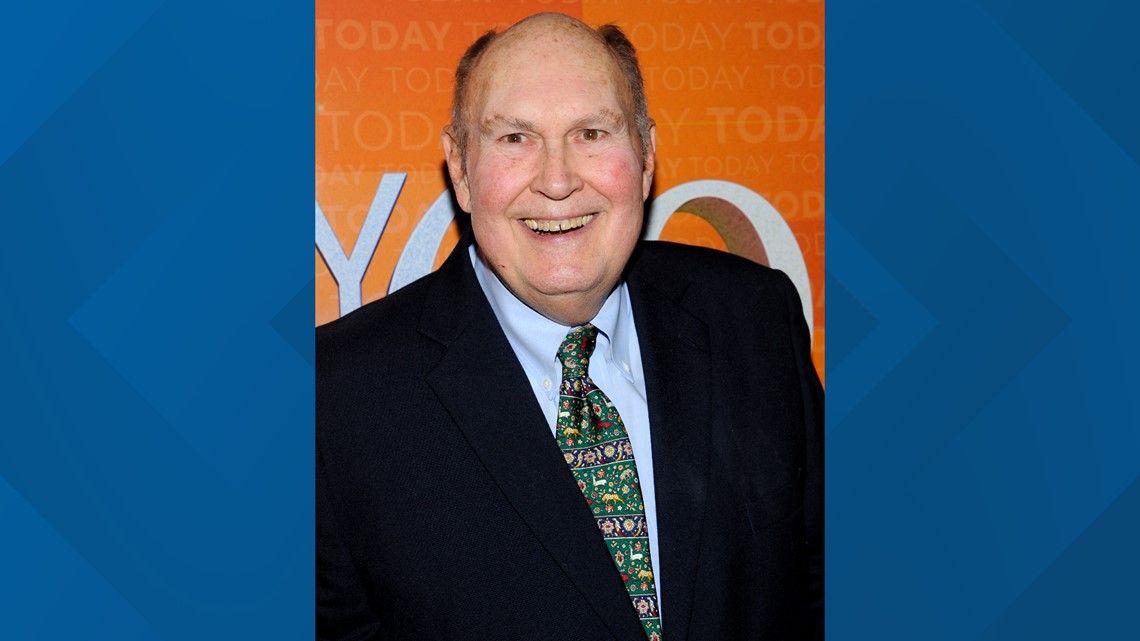 George Segal, 87; Banjo player turned actor who was nominated for an Oscar for 1966's "Who's Afraid of Virginia Woolf?" and worked into his late 80s on the ABC sitcom "The Goldbergs."
Umar Sharif, 66; One of Pakistan's most beloved comedians, known for his satire, stand-up and live performances.
Joanne Shenandoah, 63; Celebrated Native American singer-songwriter who performed before world leaders and on high-profile stages, has died. She was 63.
Antony Sher, 72; One of the most acclaimed Shakespearean actors of his generation.
Gregory Sierra, 83; Had memorable roles in the 1970s sitcoms "Barney Miller" and "Sanford and Son."
Felix Silla, 84; Starred as the hairy Cousin Itt on "The Addams Family," the robot Twiki on "Buck Rogers in the 25th Century" and a hang gliding Ewok in "Return of the Jedi."
Joseph Siravo, 64; played Tony Soprano's father Johnny in HBO's "The Sopranos."
Dorah Sitole, 65; South Africa's trailblazing Black food writer. Her latest cookbook was widely hailed as a moving chronicle of her journey from humble township cook to famous, well-traveled author.
Wilbur Smith, 88; Bestselling author who wrote dozens of adventure novels.
Stephen Sondheim, 91; Songwriter who reshaped the American musical theater in the second half of the 20th century with his intelligent, intricately rhymed lyrics, his use of evocative melodies and his willingness to tackle unusual subjects.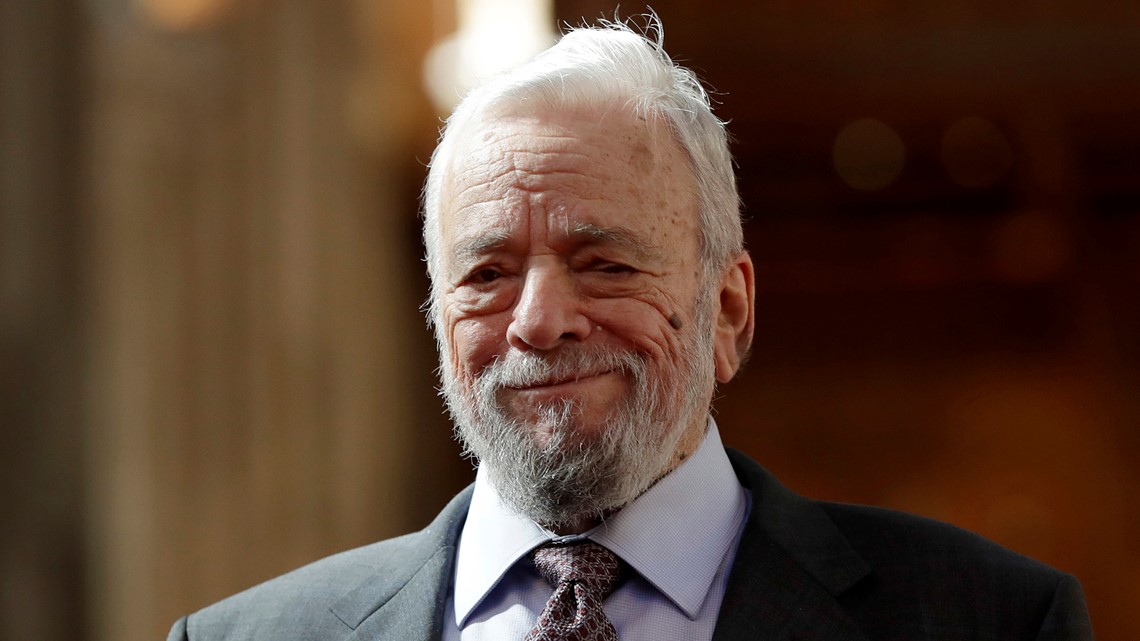 Sophie, 34; Grammy-nominated Scottish disc jockey, producer and recording artist who had worked with the likes of Madonna and Charli XCX.
Phil Spector, 81; Eccentric and revolutionary music producer who transformed rock music with his "Wall of Sound" method and who later was convicted of murdering actress Lana Clarkson.
Michael Stanley, 72; Cleveland-based rocker who with his namesake band reached the Top 40 in the 1980s with the hits "He Can't Love You" and "My Town" before going on to a long career as a radio disc jockey.
Pervis Staples, 85; Tenor voice complimented his father's and sisters' in the legendary gospel group The Staple Singers.
Robert E. "Robby" Steinhardt, 71; Violinist and vocalist with the progressive rock band Kansas.
Jim Steinman, 73; Grammy-winning composer who wrote Meat Loaf's best-selling "Bat Out Of Hell" debut album as well as hits for Celine Dion, Air Supply and Bonnie Tyler.
Dean Stockwell, 85; Top Hollywood child actor who gained new success in middle age, garnering an Oscar nomination for "Married to the Mob" and Emmy nominations for "Quantum Leap."
Ralph Tavares, 79; Eldest of the five brothers in the Grammy-winning R&B singing group Tavares, whose hits included "It Only Takes a Minute" and "Heaven Must Be Missing an Angel."
T. Mark Taylor, 80; Artist and toy designer for the He-Man and the Masters of the Universe franchise as well as the Teenage Mutant Ninja Turtles.
B.J. Thomas, 78; Grammy-winning singer who enjoyed success on the pop, country and gospel charts with such hits as "I Just Can't Help Believing," "Raindrops Keep Fallin' On My Head" and "Hooked on a Feeling."
Dennis "Dee Tee" Thomas, 70; Founding member of the long-running soul-funk band Kool & the Gang known for such hits as "Celebration" and "Get Down On It."
Houston Tumlin, 28; Played Walker Bobby, son of Will Ferrell's Ricky Bobby, in "Talladega Nights."
Ronnie Tutt, 83; Legendary drummer who spent years playing alongside Elvis Presley and teamed up with other superstars ranging from Johnny Cash to Stevie Nicks.
James Michael Tyler, 59; Actor known widely for his recurring role as Gunther on "Friends."
Cicely Tyson, 96; Pioneering Black actor who gained an Oscar nomination for her role as the sharecropper's wife in "Sounder," a Tony Award in 2013 at age 88 and touched TV viewers' hearts in "The Autobiography of Miss Jane Pittman."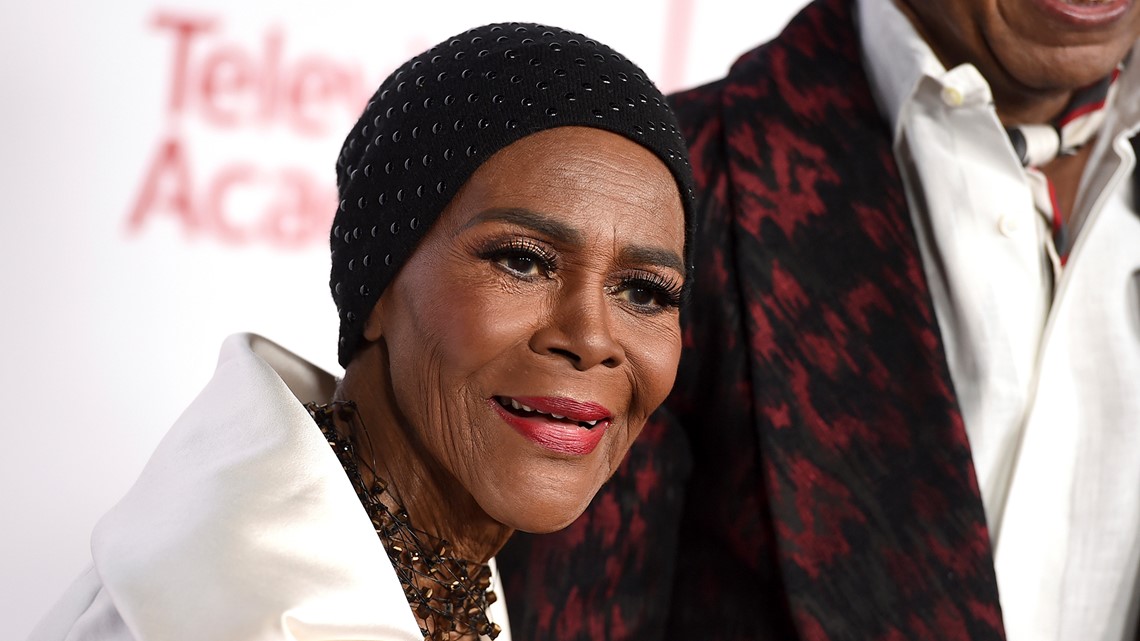 Masayuki Uemura, 78; Japanese home computer game pioneer whose Nintendo consoles sold millions of units worldwide.
Hilton Valentine, 77; Founding guitarist of the English rock and roll band The Animals. He was credited with coming up with one of the most famous opening riffs of the 1960s with "The House of the Rising Sun."
Jean-Marc Vallée, 58; Director and producer who won an Emmy for directing the hit HBO series "Big Little Lies" and whose 2013 drama "Dallas Buyers Club" earned multiple Oscar nominations.
Melvin Van Peebles, 89; Groundbreaking playwright, musician and movie director whose work ushered in the "Blaxploitation" wave of the 1970s and influenced filmmakers long after.
Emi Wada, 84; Japanese costume designer who won an Oscar for her work in Akira Kurosawa's "Ran."
Alma Wahlberg, 78; Mother of entertainers Mark and Donnie Wahlberg and a regular on their reality series "Wahlburgers."
Bunny Wailer, 73; Reggae luminary who was the last surviving member of the legendary group The Wailers.
Carla Wallenda, 85; Member of "The Flying Wallendas" high-wire act and the last surviving child of the famed troupe's founder.
Jessica Walter, 80; Roles as a scheming matriarch in TV's "Arrested Development" and a stalker in "Play Misty for Me" were in line with a career that drew on her astringent screen presence more than her good looks.
Charlie Watts, 80; Self-effacing and unshakeable Rolling Stones drummer who helped anchor one of rock's greatest rhythm sections and used his "day job" to support his enduring love of jazz.
Jim Weatherly, 77; Hall of Fame songwriter who wrote "Midnight Train to Georgia" and other hits for Gladys Knight, Glen Campbell and Ray Price.
George Wein, 95; Impresario of 20th century music who helped found the Newport Jazz and Folk festivals and set the template for gatherings everywhere from Woodstock to the south of France.
Lina Wertmueller, 93; Italy's provocative filmmaker whose potent mix of sex and politics in "Swept Away" and "Seven Beauties" made her the first woman nominated for an Academy Award for directing and a cult figure on the New York film scene.
Tommy West, 78; Music producer, singer and songwriter who played a role in the short-lived career of musician Jim Croce.
Betty White, 99; Saucy, up-for-anything charm made her a television mainstay for more than 60 years, whether as a man-crazy TV hostess on "The Mary Tyler Moore Show" or the loopy housemate on "The Golden Girl."
Clarence Williams III, 81; Played the cool undercover cop Linc Hayes on the counterculture series "The Mod Squad" and Prince's father in "Purple Rain."
Michael K. Williams, 54; Played the beloved character Omar Little on "The Wire."
Mary Wilson, 76; One of the original members of the Supremes, the 1960s group that helped establish the Motown sound and propelled Diana Ross to superstardom.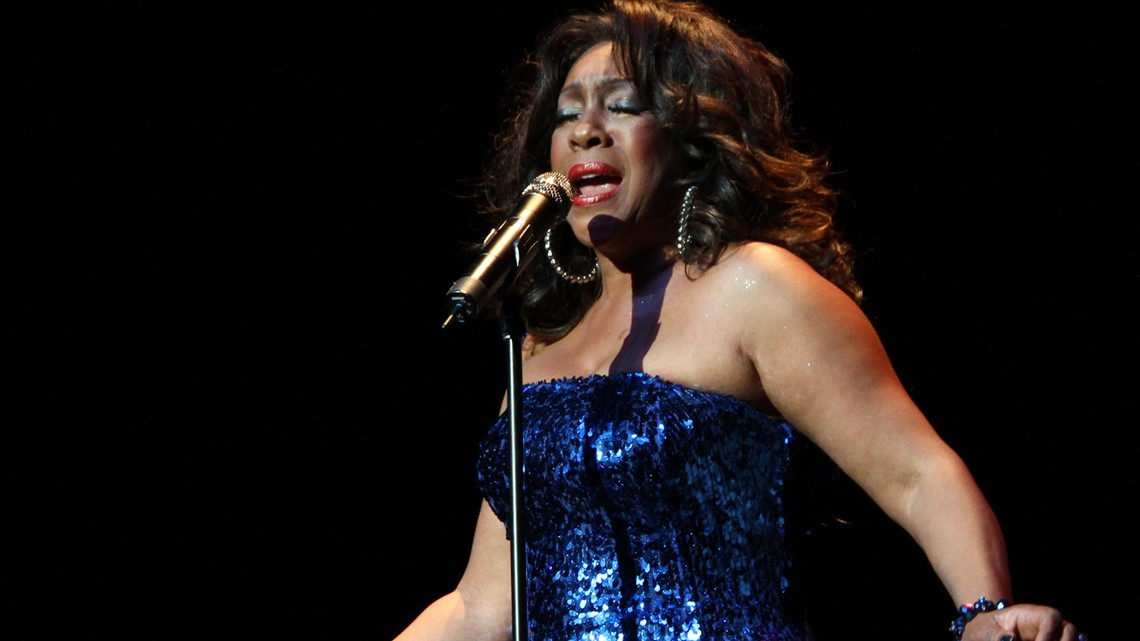 Ronnie Wilson, 73; Multi-instrumentalist and founder of the R&B and funk group The Gap Band.
Winter, 16; Prosthetic-tailed female bottlenose dolphin starred in the "Dolphin Tale" movies.
Jane Withers, 95; Former child actor who bedeviled Shirley Temple on the screen and went on to star in a series of B movies that made her a box-office champion.
Samuel E. Wright, 74; Actor was the voice of Sebastian in "The Little Mermaid" and was the first Mufasa in the Broadway version of "The Lion King."
Mark York, 55; Actor appeared in several seasons of "The Office" as Billy Merchant.
Young Dolph, 36; Rapper had three albums reach the top 10 on the Billboard 200, with 2020's "Rich Slave" peaking at No. 4.
Wanda Young, 78; Member of Motown's chart-topping The Marvelettes.