The winner of the AJC Peachtree Road Race t-shirt has been announced. It will appear on more than 60,000 shirts handed out at the finish of the 50th running of the world's largest 10K.
The design called "Lucky Bib" by author Emily Giffin is the winner. Her shirt features a race bib commemorating the 50th running of the race.
Giffin and her three children, who are all runners, came up with the concept for the design. She said "Like all families, mine enjoys many special traditions on the holidays."
WXIA
They're favorite, she said, is the Peachtree on July 4.
Giffin brought in Tina Tait to being the design to life. Tait was a past t-shirt design winner who won the content in 2015.
Because Giffin won, a $5,000 donation will be made by Atlanta Track Club and the Atlanta Journal Constitution to the City of Refuge.
This year for the 50th, The Atlanta Track Club went with a different type of contest. Notable Atlantans and organizations were the designers.
The finalists were:
* Mayor Keisha Lance Bottoms
* The Atlanta Braves
* Harry the Hawk
* Jeff Galloway
* Emily Giffin
The designers were ask to show their connection to the Peachtree.
2019 AJC Peachtree Road Race t-shirt designs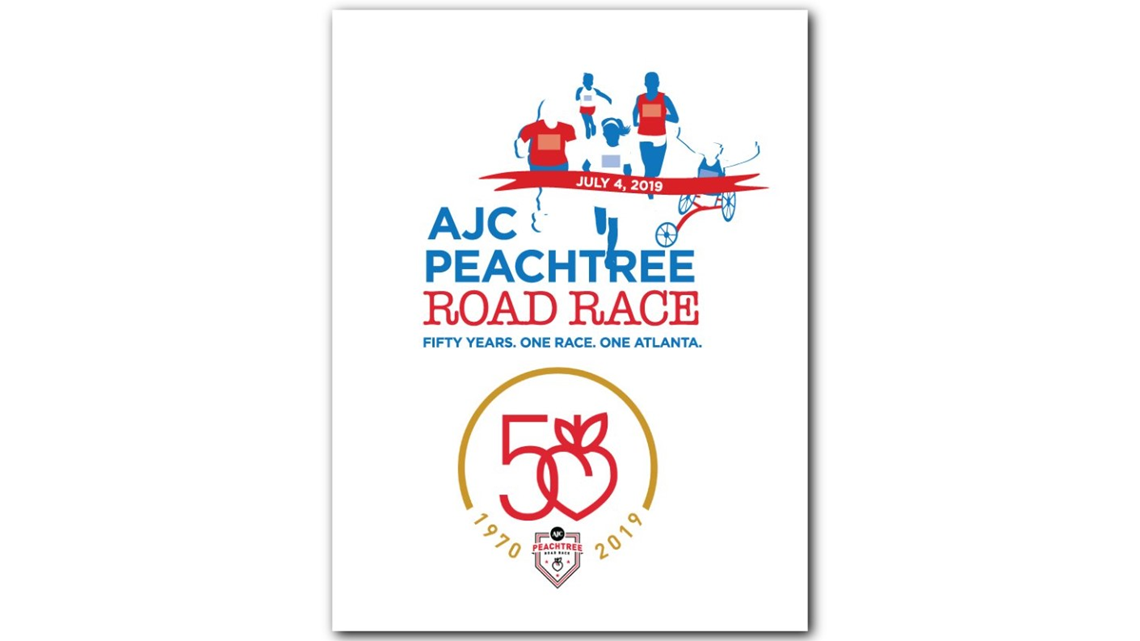 The 50th AJC Peachtree Road Race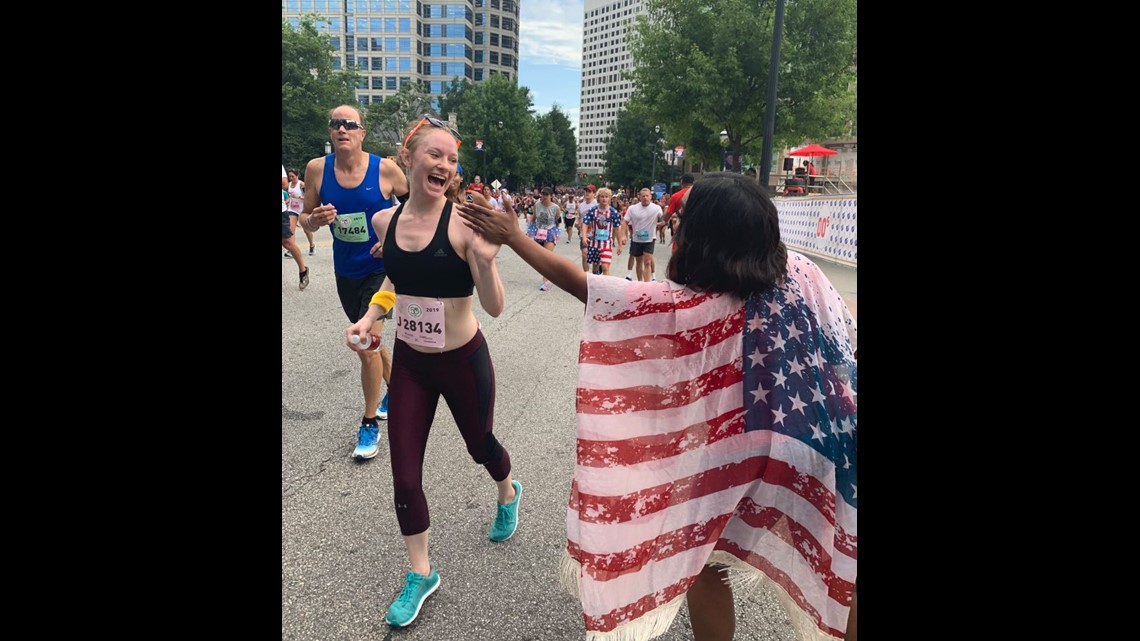 PHOTOS: 2019 AJC Peachtree Road Race