That tradition was interrupted in 2020 due to the COVID-19 pandemic and was held virtually months later. This year, the popular 10K came back - but with a twist. The 52nd AJC Peachtree Road Race got off the blocks early Saturday amid beautiful conditions and a buzzing atmosphere with the race finally back in person. The race continued Sunday morning on Independence Day.
The race is 10 kilometers long -- or 6.2 miles -- from start to finish. Race participants were allowed to join in person or virtually this year. Runners began at the intersection of Lenox Parkway and Peachtree Road, running straight through until they come across 10th Street -- a sign showing the end is near.
The elite group of participants were vying for the Peachtree's best time on the race's traditional start day of July Fourth. Sara Hall, Sam Chelanga, Daniel Romanchuk, and Tatyana McFadden won in their divisions.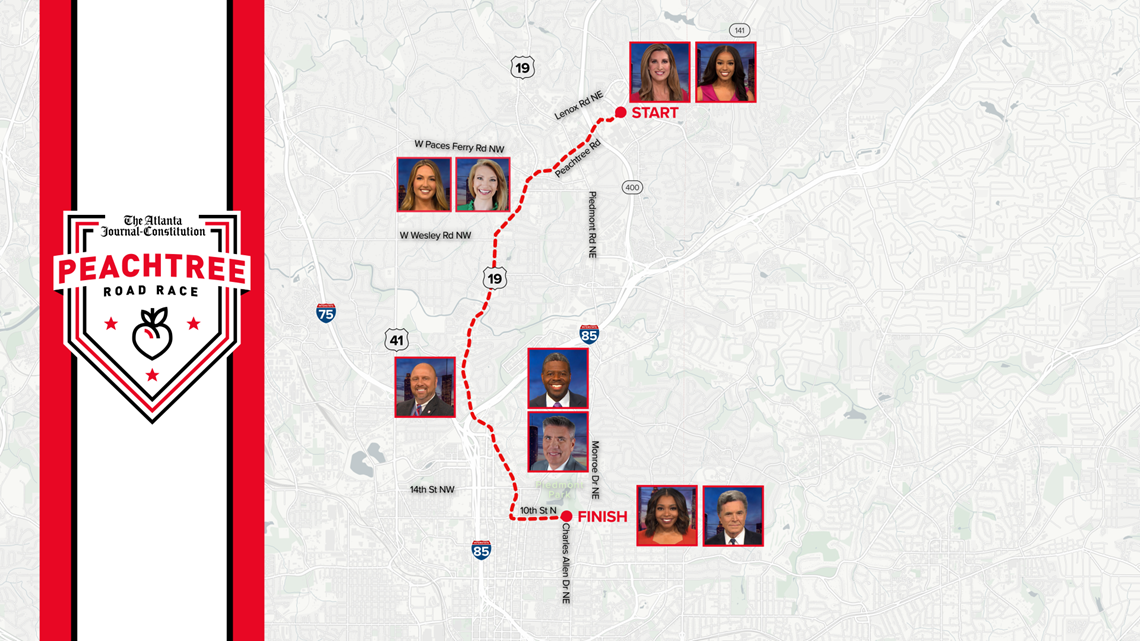 11Alive had crews along the course, covering the race from start to finish. We saw Atlanta Mayor Keisha Lance Bottoms cross the finish line. And so did Georgia's U.S. Senator Raphael Warnock. It was if first time doing the race.
People of all ages - young and old - came out to either cheer on the runners or complete the course themselves.
Photos: 2021 AJC Peachtree Road Race
AJC PEACHTREE ROAD RACE COVERAGE