ATLANTA — Registration for the highly-anticipated 50th running of the AJC Peachtree Road Race begins Friday, March 15.
There are only 60,000 entries available for the world's largest 10K, which happens July 4.
Members of the Atlanta Track Club who activated their memberships by February 1 automatically receive guaranteed entry, according to Jay Holder, media contact for the event.
The remaining entries will be filled through a lottery or by those who purchase charity entries benefiting Kilometer Kids, Atlanta Track Club's free youth running initiative. Member and lottery registration will close at 11:59 p.m. on March 31. Charity registrations remain available until June 15 or until they sell out.
According to the official press release, "Regardless of the day or time of registration, all individuals who enter the lottery during the registration period will have an equal chance of being selected for the 2019 AJC Peachtree Road Race. Entrants will be randomly selected after the lottery closes at 11:59 p.m. EST on Sunday, March 31."
People selected will be notified by Tuesday, April 2 and there is no charge to enter the lottery. There is a charge once the entry is accepted.
"Potential participants from across the country and around the globe are excited about the 50th Peachtree," said Rich Kenah, Atlanta Track Club's executive director and Race Director of the AJC Peachtree Road Race. "This race has been producing unforgettable moments since the original 110 runners stood on the first start line in 1970. This year, we look forward to making memories that will last a lifetime as we plan what will certainly be an epic celebration here in Running City USA."
The club had "record membership numbers" this year.
2019 AJC Peachtree Road Race t-shirt designs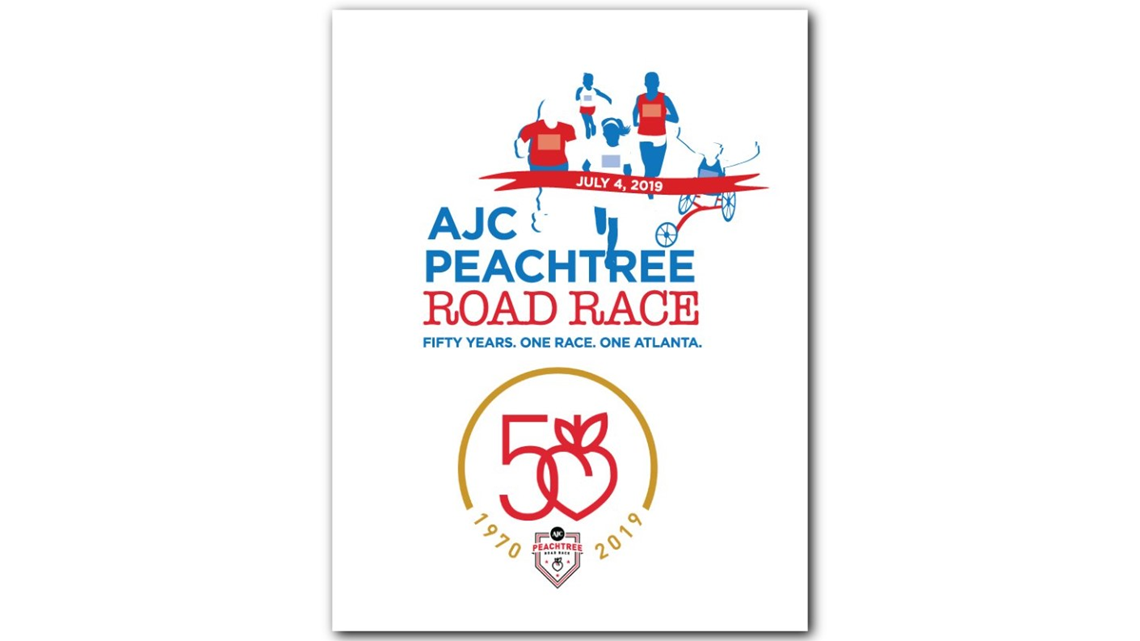 Entry into the 10K event is $38 for Atlanta Track Club members who receive guaranteed entry and $42 for those accepted via the lottery, plus applicable online processing fees. Charity entries are $200 and include guaranteed entry into the event, a commemorative medal, a limited edition performance shirt, a MARTA Breeze card for race day, a 10K training plan and entry into the post-race party at Park Tavern.
Registration closes March 31st at 11:59 p.m.
MORE ON THE AJC PEACHTREE ROAD RACE |
2019 AJC Peachtree Road Race t-shirts: Vote for your favorite!
An American love story at the Peachtree Road Race
AJC Peachtree Road Race announces $200K in bonuses for record-breakers
Local celebrities vying to win AJC Peachtree Road Race T-Shirt design contest
'What makes the Peachtree special is, it's Atlanta'
50th running of AJC Peachtree Road Race just 50 weeks away