ATLANTA — Not even big foot could fill these shoes!
In honor of the AJC Peachtree Road Race, the Atlanta Track Club partnered with artist Stan Mullins to make a giant version of the exclusive Peachtree Road Race sneaker, modeled after the Mizuno shoe.
Mullins is best known for his work that's on display at UGA - the statues of iconic Bulldogs Vince Dooley and Hershel Walker. He was there during Thursday morning's unveiling, where he described the scale of the shoe.
"It's a big shoe," Mullins exclaimed. "I think Shaq could lay down in it!"
While this 14-foot long behemoth isn't for sale, the shoes sized for runners are.
If you'd rather marvel at the mega Mizuno show in person, you can - it's over at Lenox Square Mall outside if Macy's.
Photos: AJC Peachtree Road Race giant shoe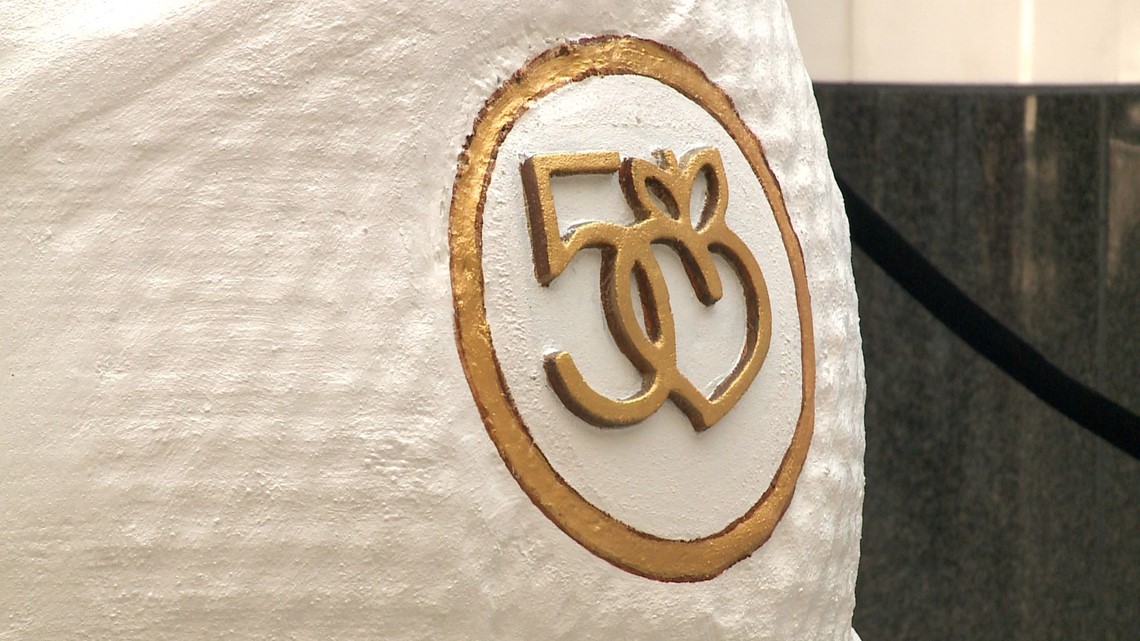 RELATED