ATLANTA — They were connected before the starting pistol sounded...amid a sea of red, white and blue and broken-in running shoes.
Around 4,000 runners registered as veterans or active duty military for the 2019 AJC Peachtree Road Race. Viewers can find them sporting a special stars-and-stripes race bib.
"It's cool for another race to say 'thank you' for our service," one runner said.
The Atlanta Track Club recently unveiled the commemorative design this past year.
"I'm grateful, and I'm grateful for all the other service people that are still out there. They're our heroes," another woman said.
And on July 3, 1,500 service members stationed in Afghanistan, Kuwait and Jordan plan to lace their shoes up and complete their own version of the AJC Peachtree Road Race.
Janet Monk, the track club archivist, said running in these Middle Eastern countries is not an easy feat.
"I asked him [one of her contacts] what it's like running over there and he said, 'Get on a treadmill, have somebody throw sand in your face with the wind blowing and the oven set at 500 degrees,'" Monk explained.
Each veteran has their own way of prepping for the big race. For Retired Army Major General William Johnson, it's hitting the golf course.
Johnson was the first to run the Kuwait race back in 2004...and he did it alone.
Johnson told 11Alive Morning Rush Anchor Shiba Russell, "I already had my number when I deployed."
He explained that he took the number they gave him and brought it with him to Kuwait.
A year later, a thousand U.S. military and coalition forces registered to run at that exact same base in Kuwait, Camp Arifjan.
Johnson helped stage it, fired the starting pistol and ran the race again.
"We strung in between a couple of tank movers. That was the starting and finishing line," Johnson said.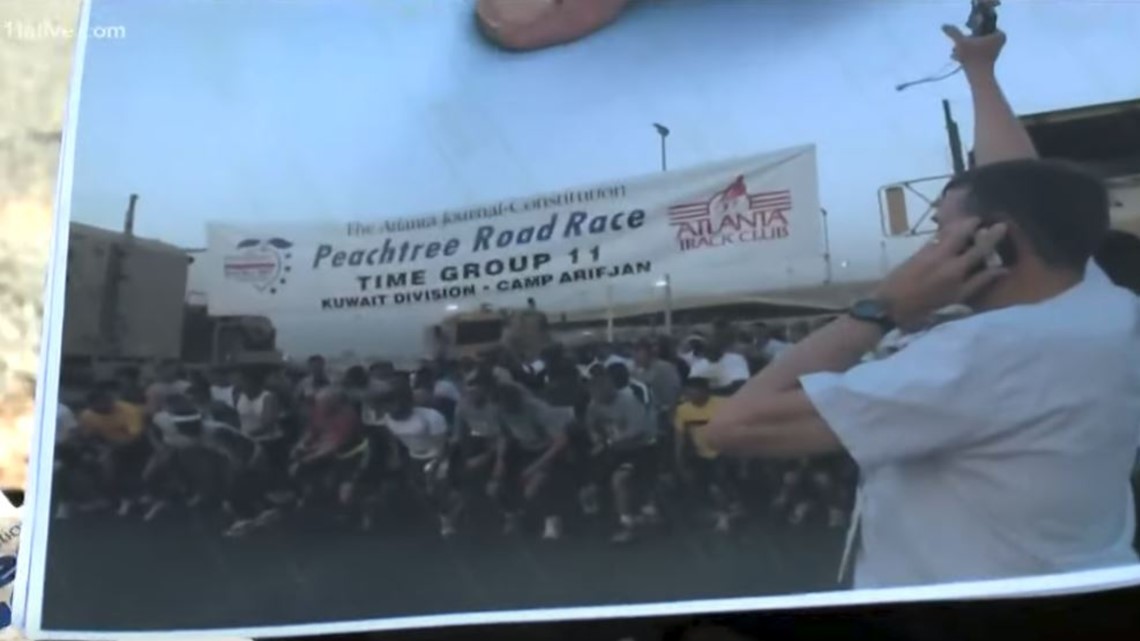 He said they awarded "Patton's Own Peachtree Road Race" medals to the winners.
"Some happy soldiers who had just finished the run," he said.
For several years now, our troops in the Middle East have been able to see the coveted race T-shirt before any runner in Atlanta.
"The contracts that we sign between the Air Force and the Army, it says in their contracts that they have to keep the shirts hidden. It's just like here, no one gets to see the shirt until race day," Monk said.
"I had to caution the runners...said don't send pictures home until after the race is run on the Fourth of July," said Johnson.
Our military's bond over the world-renowned AJC Peachtree Road Race is stronger than ever. Making memories...thousands of miles apart and on America's birthday.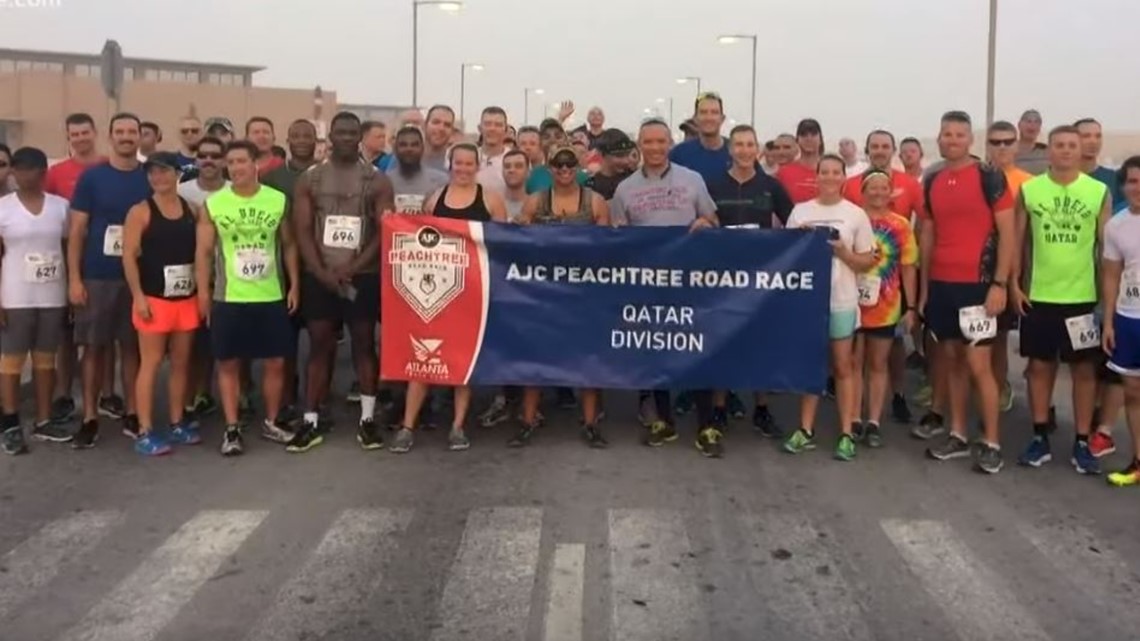 MORE AJC PEACHTREE ROAD RACE STORIES |